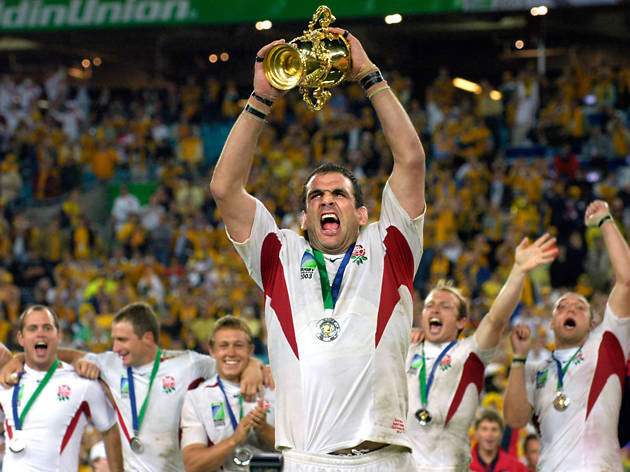 Rugby fans will thrill to to this slick, entertaining documentary about England's win at the 2003 World Cup
'Managing a rugby team is a lot like running a small business,' says former England boss Sir Clive Woodward, just one example of the kind of dizzying repartee on display in this for-the-fans documentary about our boys' unlikely Rugby World Cup win in 2003. So it's testament to director James Erskine, whose tennis doc 'Battle of the Sexes' was such a treat in 2013, that 'Building Jerusalem' is as watchable as it is, even for someone who still sniggers whenever they hear a hefty man being referred to as a hooker.

The star of the show here, inevitably, is Jonny Wilkinson, who talks openly about his own insecurity and perfectionism, and, amazingly for a major sports personality, comes across as charming, intelligent and self-effacing. The story is hardly new – ragtag band of scrappy losers drag themselves up by their muddy bootstraps and make a bid for glory – but thanks to Erskine it's crisply told and unexpectedly compelling. Shame about that painfully pompous title, though.
Release details
| | |
| --- | --- |
| Release date: | Friday August 28 2015 |
| Duration: | 93 mins |