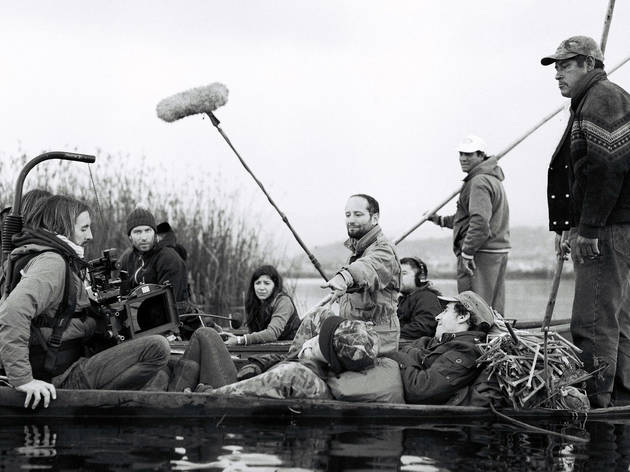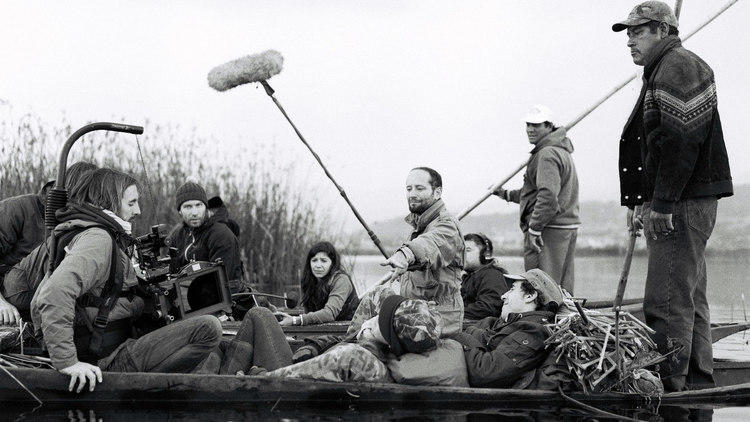 Carlos Reygadas: 'A film is like music or a great wine'
His controversial new film divided critics at Cannes. The Mexican director Carlos Reygadas explains why we should watch it 50 times
At Cannes last year, Carlos Reygadas divided critics, then promptly won the Best Director prize with his new film '
Post Tenebras Lux
'. With deliberately distorting filter effects and confounding leaps in space and time (from Parisian sex clubs to rural Mexico and rugby at an English public school), it's the most aesthetically out-there feature the 41-year-old Mexico City native has directed. Which is saying something, since he's already challenged us with upfront sexual imagery in '
Japón
' (2002) and '
Battle in Heaven
' (2005), before exploring a remote religious community in '
Silent Light
' (2007).
At one level 'Post Tenebras Lux' is a portrait of a bourgeois family who've moved out to the country. Is it autobiographical?
'It's not autobiographical, but at the same time, after making "Silent Light" I did move back to Mexico after 15 years in Europe. I built my house and I had my children. And I think I wanted to show what I had been living through, feeling and thinking.'
Those are your children we see right at the start, and the film contrasts their innocence with the adult world. Was the responsibility of fatherhood the start of this film's journey?
'It is about that, but only as a by-product. I wanted to talk about what I know, what's dear and close to me, and even accepting that the purpose of a film is not to tell a story, you need a story to build something else on top of it.'
Here, it's a portrait of the architect character and his perception of the world around him which holds the film together. Early on we see a devil appear to a young boy. How does that relate to the protagonist's subsequent errant behaviour?
'The devil has a toolbox and he goes into the parents' room. That's to show that concepts like good and evil are adult ideas. They're part of the conceptualisation which shapes the child's separation from the world. The little girl saying the names of the animals in the opening scene is part of the same process. Childhood is the time when parents tell you what life is, what's good, what's bad, so the child loses that innocent, direct sense of contact with the world.'
Do you think that some viewers will struggle to make connections between the different time periods and locations, as well as the real and imagined elements of the film?
'Cinema is more than a 100 years old now, so a lot of the conventions can be overcome. This is not a narrative film but a cognoscitive film. It's about direct feeling and experience. Many people feel these connections to different levels of reality as totally natural, and the film is a mix of different perceptions of time. The present. The Past. Projected images of the past and the future. And then there is the reality which exists but is not in front of our eyes, that's the rugby for instance.'
Some of what we see however, is distorted by a ripple-effect filter. What does that say about our perception of reality?
'If I want to see things the way they are, I can use my own eyes. Why make a film? Reinterpreting reality is an important thing for the film-maker and the viewer. So much cinema has become a kind of circus, with 3-D and computer imagery. It's time for film-makers to separate from that and embrace film as an art of presence.'
I've seen it twice now, but based on what you say, I think I need to see it again…
'We have to get away from the idea that cinema is like going to the circus, where you see it once and have to like it. A film is like a piece of music or a great wine, with some things you just have to take time to get to know how they work. To me, the real proof of the quality of a film is not what the critics say, not how many prizes it wins, not how many people go and see it, but what happens when you see it twice, five times, 50 times. And each time you see something you didn't spot before.'
Isn't that expecting a lot of the audience?
'The ultimate respect for the audience is to say there are only individuals, with their own heart, their own soul, their own brain. So don't make films as if you're catering to some 'market'. Let your own values be your guide in the film-making process. Then you can be authentic to yourself and respect others.'
'Post Tenebras Lux' opens in the UK on Friday Mar 22.
Read our review of Carlos Reygadas's 'Post Tenebras Lux'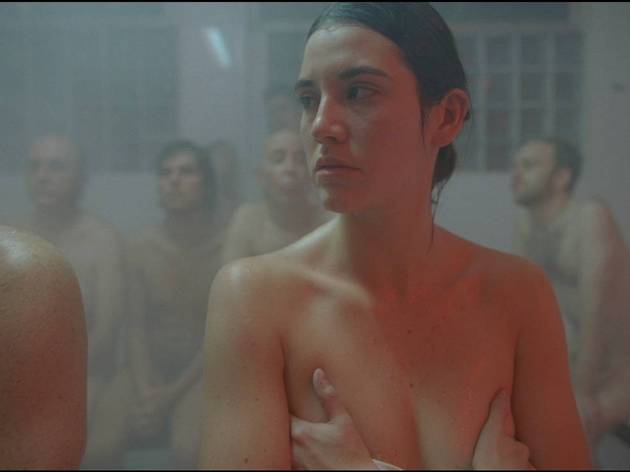 'Post Tenebras Lux' tells of a well-off family in rural Mexico, newly arrived from the city – Juan (Adolfo Jiménez Castro), his wife Natalia (Nathalia Acevedo) and their two young kids. But the film takes a card-shuffle approach to time and place from beginning to end.
Read our 'Post Tenebras Lux' review