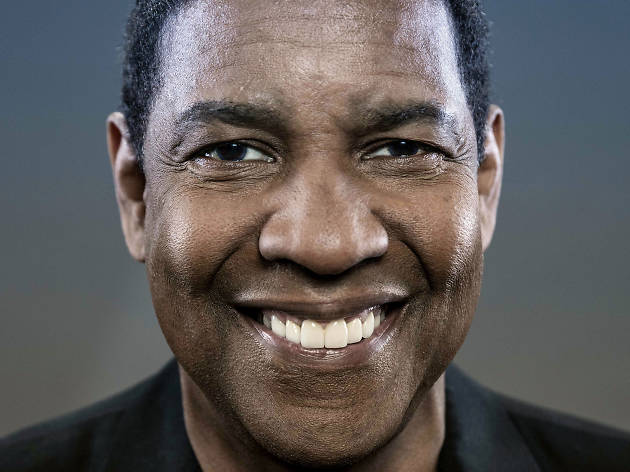 Denzel Washington talks Spike Lee, his son and why he hasn't done a sequel – until now
Denzel Washington is about to reprise a role for the first time ever in 'The Equalizer 2'. He tells us why now is the perfect time to do a sequel
It's hard to believe, but Denzel Washington is about to reprise a role for the first time in his 40-year career. Given Hollywood's love of a follow-up, that's quite an achievement. He's back in 'The Equalizer 2' as Robert McCall, a black-ops agent-turned-Lyft driver (a bit like an Uber). It's his fourth collaboration with director Antoine Fuqua, and a return to a character that's part everyman, part revenger: a widowed loner trying to do the right thing. Washington himself is famous for his slightly prickly no-bullshit personality, but why not? He's won two Oscars and been at the top of the tree for decades. Besides, as he reveals, he has got a softer side…
Hollywood gets criticised for having double standards about violence – and this is certainly a violent movie. Do you ever think about that?
'There's stylised, glamorised [violence] – violence with a soundtrack. This is definitely no more violent than the evening news. I'd like to think we go in as an audience with our popcorn and Coke and we know it's escapist fun.'
Do you see McCall as a good guy?
'I think he's a good guy. He's not always a good guy [laughs]. He has his ways about him. But he cares. There's something sad about him. You think: Man, this guy needs a hug.'
The first 'Equalizer' film has a big action sequence set in the equivalent of a B&Q. Has that changed your experience of DIY shopping at all?
'You know what was cool about that? We had our own giant department store that was actually a set. I used to cut through the cash registers and steal the candy. All that free stuff was dangerous.'
This is your first ever sequel. Why now?
'I hadn't been asked. And there hasn't been a lot of sequel material. I mean, it has to be right: it can't be "Malcom X 2" [or] "Glory: The Next War".'
If 'Malcolm X' were being made today, how would 2018's politics factor into your portrayal?
'If Spike Lee was directing it, it wouldn't matter a bit. Forget today's politics: he didn't care then, he don't care now [laughs]. Shit, we were worrying about getting killed. You're talking about politics, we were trying to stay alive.'
On the set?
'Put it this way: we were stepping on some serious toes. And I'm not just talking about the studio.'
How should Hollywood address a lack of diversity in casting?
'What are you asking me? Has it gotten better? Hell, yeah. Is there room for growth? Yeah. Maybe more so behind the scenes. Spike's talked about that for years. There hasn't been a black studio head yet.'
Do you want to run a studio?
'No.'
Which young actors excite you?
'My son [John David Washington]. He's getting some serious notices for "BlacKkKlansman", the Spike Lee movie. I'm really excited by young filmmakers like Barry Jenkins too.'
And non-movie stuff?
'I just like New York, man. I'm a New Yorker. I love Central Park. I like going to see the shows. I like eating. I love the Mister Softee truck – give me the little chocolate cone, I'm good.'
'The Equalizer 2' opens Aug 17.