Five things we learned at the 2014 Venice Film Festival
Michael Keaton makes the mother of all comebacks and Roy Andersson unleashes a bonkers piece of arthouse brilliance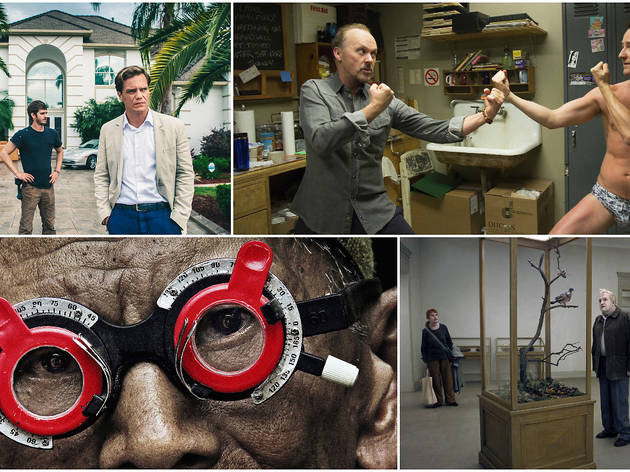 September means back-to-school blues. The upside for film lovers is that after a summer of big bangs and blockbusters, autumn offers loads of credible Oscar-baiting films to sink our teeth into. The first of this year's big hitters, '
Birdman
', crashed into Venice high on a wave of five-star reviews. Michael Keaton stars as a washed-up superhero actor trying to reinvent himself as a Serious Artist by putting on a play. This is a piece of pure highwire cinema from Alejandro González Iñárritu ('
Babel
'), funny and soulful, and it puts Keaton smack in the race for Best Actor. That's a line we never thought we'd write.
It's dog-eat-dog for film festival organisers, all competing for autumn premieres and Hollywood A-listers on the red carpet. Venice programmers admitted that two potential Oscar-grabbers slipped through their fingers, Paul Thomas Anderson's '
Inherent Vice
' and David Fincher's '
Gone Girl
', which will both premiere at the New York Film Festival. But Venice is still a mecca for credible arthouse film.
Joshua Oppenheimer followed up '
The Act of Killing
', his 2012 documentary about the Indonesian genocide, with '
The Look of Silence
'. A staggering sequel, this is more confrontational than the first film, following a victim as he tackles the men who murdered his brother. And one of our festival favourites was '
A Pigeon Sat on a Branch Reflecting on Existence
'. A bonkers title for a bonkers film: think Monty Python written by an existentialist philosopher and acted by the cast of 'The Fast Show'.
One of the best things we saw at Venice was the new HBO series 'Olive Kitteridge' starring '
Fargo
' actress Frances McDormand as a mean, prickly and sarkily funny maths teacher. Directed by Lisa Cholodenko ('
The Kids Are All Right
'), the four-hour mini-series follows Olive and her family over 25 years, with a scene-stealer from Bill Murray. Speaking to journalists, McDormand talked about why TV is better than film at giving actresses great roles. 'Ninety minutes is not long enough to tell a female story. You can skim the surface in 90 minutes, but you can't really get to the heart of anything.'
In another Venice high Andrew Garfield made his first non-'Spider-Man' appearance since '
The Social Network
' in the white-hot-angry repossession drama '
99 Homes
'. 'Doing indie' is a kind of predictable mid-franchise move, but Garfield has picked a winner. Playing Spider-Man, his acting superpower is being a normal kid, and here he's totally convincing as Dennis Nash, a young single dad in recession-hit Florida whose home is repossessed after he falls behind on his mortgage repayments.
Last year British films stormed Venice, with premieres of '
Gravity
', '
Under the Skin
', '
Philomena
' and '
Locke
'. This year was a different story, with not a single major Brit film in the festival. But away from the red carpet, a handful of young British directors debuted their work.
Duane Hopkins followed up 2008's '
Better Things
' with 'Bypass', another bleak, soulful social-realist film about alienated kids on the margins of society. Guy Myhill's first feature 'The Goob' is a Norfolk-set drama, while Londoners Joseph Bull and Luke Seomore make an impressive debut with dark and brooding drama 'Blood Cells'. The film stars Barry Ward (from Ken Loach's '
Jimmy's Hall
'), and features a performance from actress and playwright Hayley Squires that will put her at top of every casting director's list.
Missing Time Out magazine?
You can still read our latest issue from the comfort of your couch
Read online
25 films to see at the London Film Festival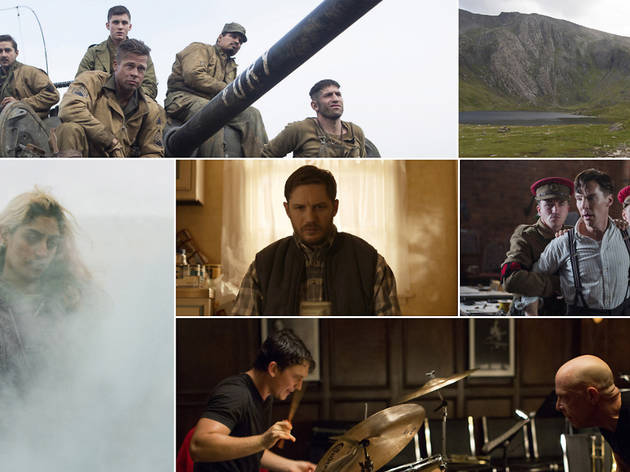 The biggest, brightest and best event in the capital's filmgoing calendar, the London Film Festival lands in cinemas across the city on October 8 2014. Screening everything from swanky, star-studded red carpet premieres of major Hollywood movies to the very best in world cinema, the festival centres around Leicester Square but also branches out to local movie houses all over London. Here are the 25 films we're most excited about.
See the 25 most exciting films at the LFF