Five things we loved about 'Spectre' – and five things we really didn't
Bond is back, but is he back on form?
It's hard to recall a time when the world was so fired up, so eager, so damn ready for a new James Bond adventure. 'Skyfall' was the franchise's most successful entry ever (and the biggest film of all time at the UK box office), scoring five-star reviews and even a Bafta win for Best British Film. Three years later, can 'Spectre' possibly hope to live up to that level of hype? We've seen it, and it's a case of yes – and no…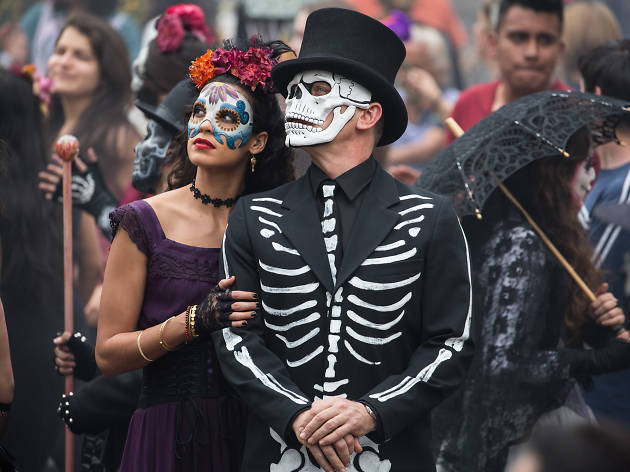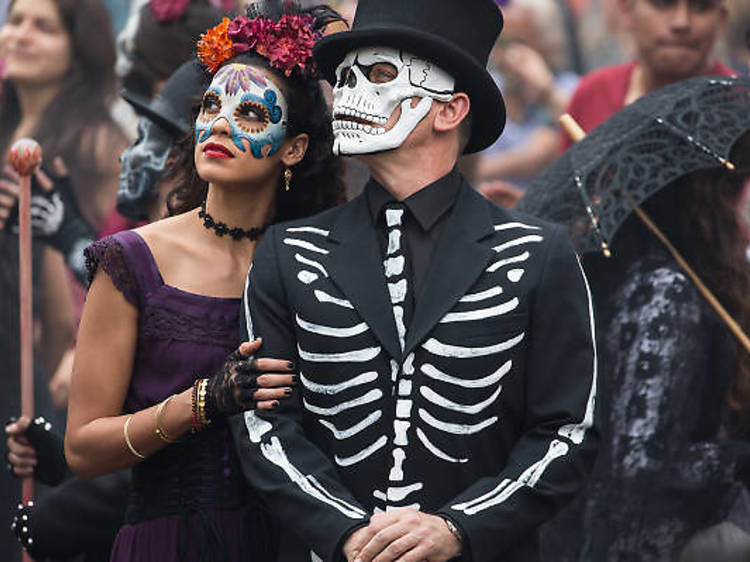 1. We loved that – 'Spectre' opens with a bang!
You expect an armrest-grabbing opening action sequence from a Bond movie, but 'Spectre' goes all out to thrill from the off. Director Sam Mendes and his team filmed on the ground at a recreation of the Day of the Dead festival in Mexico City, and the result is a wild chase through the teeming streets, climaxing with some of the most heart-in-throat helicopter stunts we've ever seen. Relying on solid, crunchy in-camera tricks rather than CGI slickness, it's a stunning opening.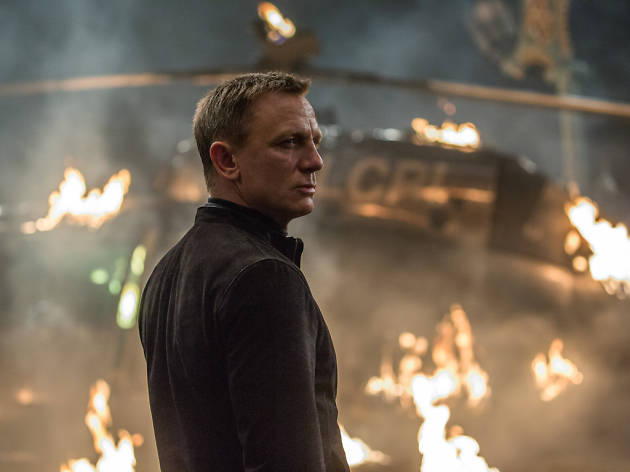 2. We didn't love that – 'Spectre' ends with a whimper
Sadly, that punishing pace can't be maintained throughout. Not that we're expecting wall-to-wall action – we love the talky bits, the scenic bits and of course the saucy bits in any Bond flick. But with an epic two-and-a-half-hour running time (this is the longest Bond movie ever) and a lot of rather-too-convoluted plot twists, the film struggles to hold your attention all the way to the end – which, when it comes, is a bit of a damp squib.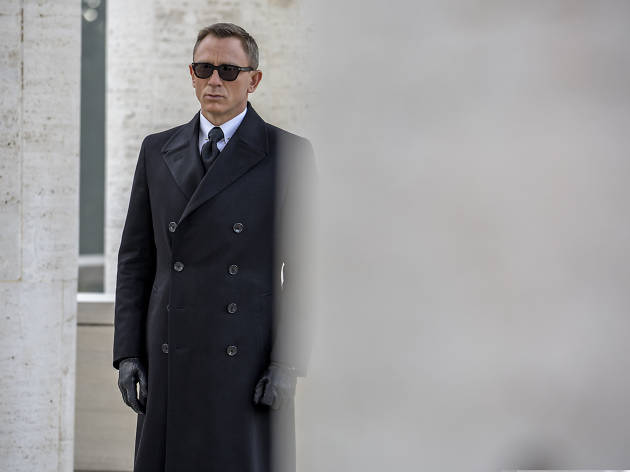 3. We loved that – Daniel Craig is at the peak of his powers!
We've always adored Daniel Craig as Bond – he has a bruised, leathery, almost-vulnerable machismo that no previous actor has managed to capture. And he's on pristine form here, shaking off the broody edge that haunted his previous outings in favour of a wry, knowing self-awareness. There's real potential for Bond to be an empty suit – a faceless, quipping assassin, invincible and uninteresting. But our Dan offers so much more – here's a guy you might want to have a conversation with. Craig has suggested he's ready to move on from Bond – but after this, we're hoping he has a rethink.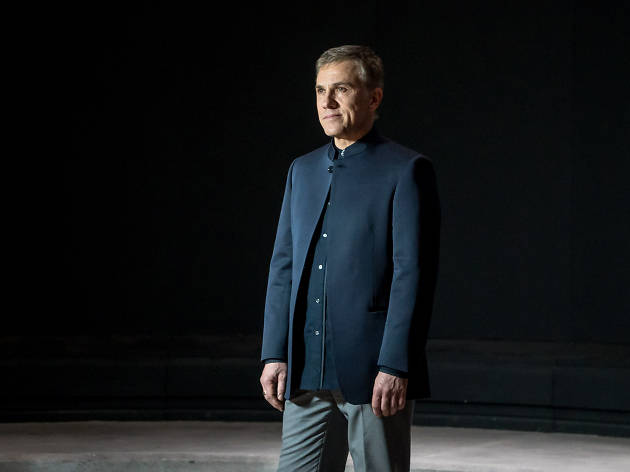 4. We didn't love that – the villain is a bit silly
One of the hallmarks of Craig's tenure as Bond has been a desire to make things deeper, more emotional – the death of M in 'Skyfall' wasn't just a sad moment, it was a heartbreaking loss for Bond himself. A similar effort is made here to connect Bond on a personal level with the villainous Franz Oberhauser, played with fiendish, old-school smarm by Christoph Waltz. Sadly, it's a ridiculous, unconvincing and totally unnecessary misstep, adding precisely nothing to the story except a sense of faint desperation on the part of the screenwriters.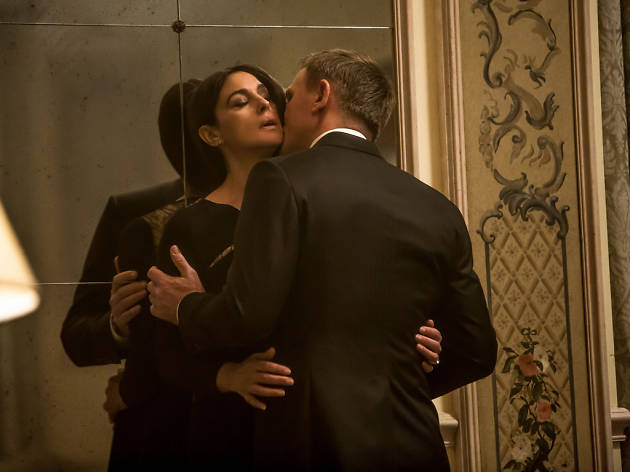 5. We loved that – finally Bond has an age-appropriate love interest!
Much has been made of the fact that 51-year-old Monica Bellucci has been cast as one of this season's 'Bond girls' – a term that gets more idiotic and offensive with each passing year. And she's flawless in the role of a woman haunted by the past, and hunted by dark forces, looking to Bond for protection, information and maybe a little more. Finally, Craig meets a woman who actually looks like a match for him.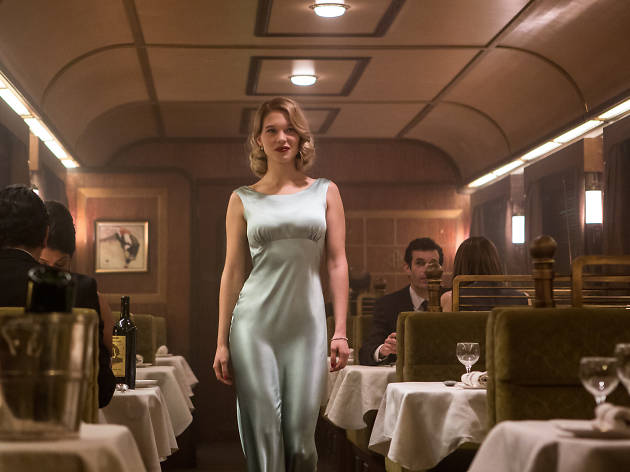 6. We didn't love that – Monica Bellucci is rapidly shoved off in favour of a younger model
Sadly, Bellucci's role in 'Spectre' lasts all of five minutes before Bond is out the door and on the prowl. The central female role, psychiatrist Dr Madeleine Swann, is taken by French actress Léa Seydoux – who, before you ask, is 17 years younger than Daniel Craig. We love Seydoux – her performance in 'Blue is the Warmest Colour' is one for the ages – and she can hold her own in a scrap. But, despite a strong start, her character is badly underwritten. When will it end?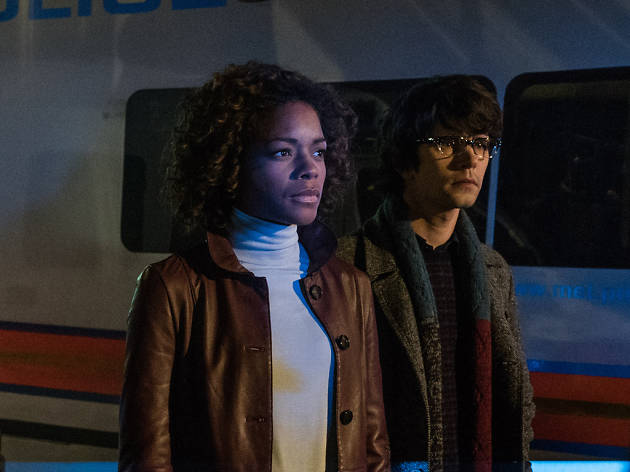 7. We loved that – Q, M and Moneypenny are an awesome triple act!
One of the neat things about 'Skyfall' was the way it reset the three key supporting roles in the Bond franchise. Q is now a young, foppish nerd played with effortless charm by Ben Whishaw, Ralph Fiennes's M is out of his depth but trying hard, and Naomie Harris's Moneypenny is the only woman that appears capable of rebuffing Bond's advances. The scenes they share in 'Spectre' are a hoot – a wonderfully mismatched trio all working towards the same goal.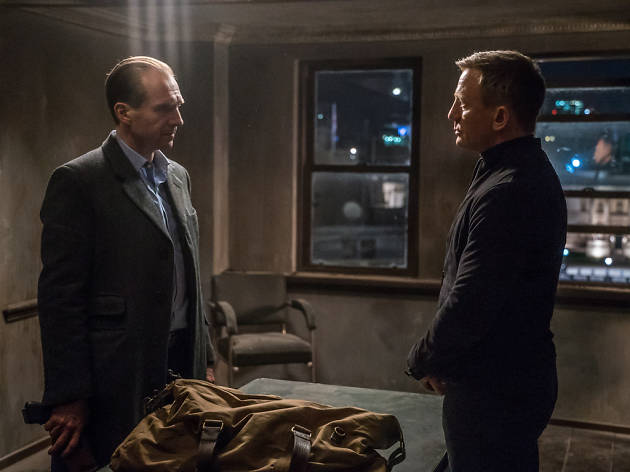 8. We didn't love that – we have no idea what they're actually doing
We got a rough idea of the central plot of 'Spectre' – it has something to do with surveillance, with who controls the power to spy on others (there's a lot of overlap with Marvel's decidedly Bond-ish 'Captain America: The Winter Soldier'). But so little is made of this intriguing concept – and there's so much random faffing about with laptops and ticking clocks – that we lost the thread of who was working with who, and what anyone was trying to achieve.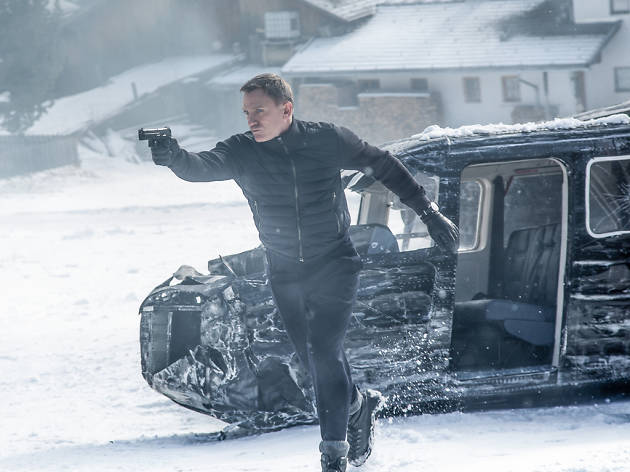 9. We loved that – the action is as visually spectacular as ever!
That Mexico City opening is just the first in a string of action scenes: a car chase ripping through the streets of Rome, a vertiginous plunge down an Alpine mountainside and best of all a meaty dust-up on a train speeding through the North African night. Christopher Nolan's regular cinematographer Hoyte van Hoytema was a great choice here: the locations look awesomely grand and epic, and his snaking long-shots are riveting.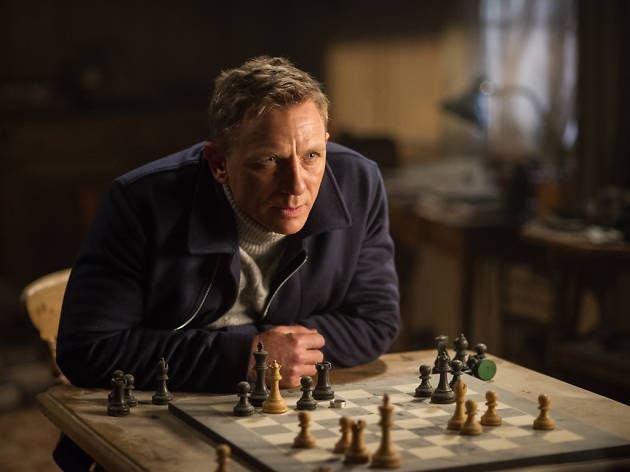 10. We didn't love that – it's starting to feel a bit by-the-numbers
'Skyfall' may have won the love of the nation, but there were a few who quietly pointed out that Sam Mendes isn't really an action director – he's great when it comes to intense discussions and ornate interiors, but the slam-bang scenes lacked a certain something, particularly when compared, say, to the amazing parkour race in 'Casino Royale'. That's a problem for 'Spectre', too: besides the Mexico sequence and the train-car punch-up none of the big set pieces stand out, and the climax is a letdown. Mendes has said there's no way he'll stick around for a third Bond, so here's hoping the producers snag a director who knows his way around an eye-frazzling smackdown. Christopher Nolan and Paul Greengrass have both been mooted as possibilities – but if they're serious, why not try 'Mad Max' man George Miller? Sure, he's Australian, but so was George Lazenby!
Read our review of 'Spectre'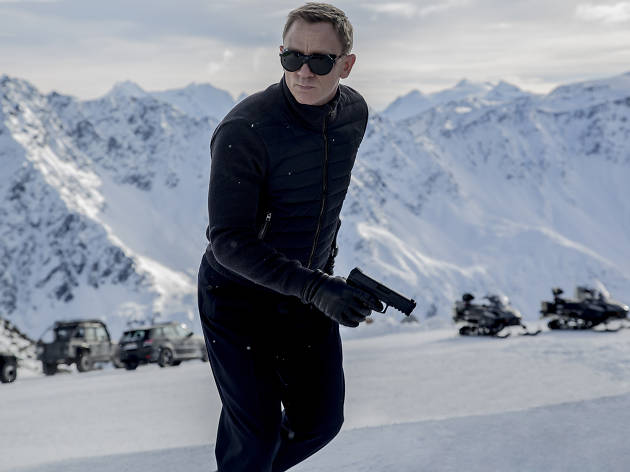 Well, this certainly feels like a full stop. Daniel Craig has been slippery and circumspect when asked if 'Spectre' will be his final outing as James Bond. From both the tone and content of 'Spectre', we'd guess this could be his swansong: this is a film that gathers all the great – and some of the not-so-great – things about the three previous films in the Craig-as-Bond cycle into one rousing, spectacular, scattershot and somewhat overextended victory lap.