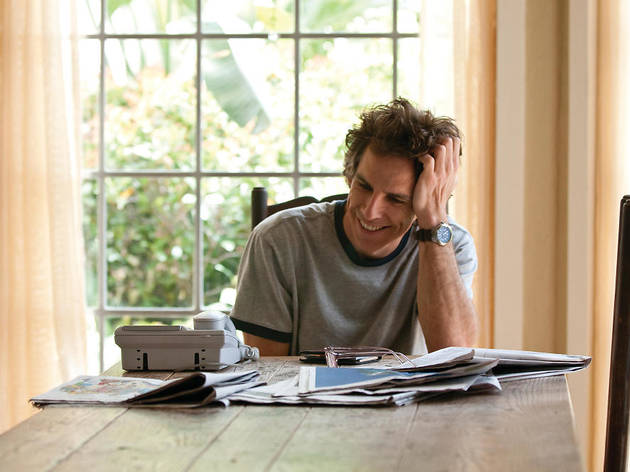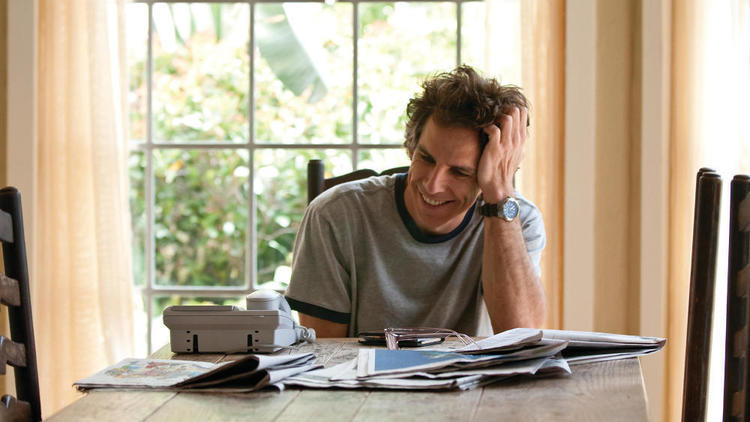 There's no rule that says movie characters have to be likeable. In everything from 'Zoolander' to 'Tropic Thunder', Ben Stiller has built a career on walking the fine line between playing the obnoxiously neurotic and haplessly loveable, pushing the viewer to the edge of disgust before reeling them back in for a touchy-feely finale. But as the hero of 'Greenberg', his first straight role in years, Stiller has finally decided to cut the audience loose altogether: this guy's just a creep.

Whether we are supposed to think so remains in doubt. He's certainly pitiable: recently released from a mental institution following a nervous collapse, fortysomething musician-turned-carpenter Roger Greenberg heads to LA to housesit for his brother's family, who are on holiday. While there, he meets the family's dog-walker and general dogsbody Florence (Greta Gerwig), whose recent run of romantic bad luck has left her vulnerable to the kind of spiky, self-pitying patter Greenberg specialises in.

As the tentative relationship between Roger and Florence develops, 'Greenberg' becomes a film of shifting sympathies, though not to the extent that director Noah Baumbach and his co-author (and bit-player) Jennifer Jason Leigh seem to think it is. In 'The Squid and the Whale' Baumbach proved himself adept at subtle emotional manipulation, and there are moments where we feel for Roger – one remarkable, edgy scene where he crashes a teen house party in a desperate attempt to relive his lost youth hints at the movie this could have been if we'd been encouraged to identify just a little more closely with this shambling, self-involved loser.

It might also have helped if Baumbach hadn't cast such a note-perfect leading lady, but Gerwig is a pure pleasure, so tender, tentative and compassionate that it only makes us hate Greenberg all the more as he sweeps in and out of her life and her bed, taking her for granted. This deserves to be the role that breaks Gerwig into the big time, but we can only dream of what might have been had she been given centre stage.

And so 'Greenberg' remains a film of powerful, memorable moments – some striking dialogue, some great performances, a handful of beautifully played, bracingly discomfiting love scenes – in search of a structure and, perhaps, a soul. One can't help admiring Baumbach and Stiller for refusing to bow to tradition and soften the impact of this abrasive character, but it's equally impossible to shake the impression that 'Greenberg', both the character and the movie, is more interested in rubbing us up the wrong way than getting to the heart of things.
Release details
| | |
| --- | --- |
| Rated: | 15 |
| Release date: | Friday June 11 2010 |
| Duration: | 107 mins |
Cast and crew
Director:
Noah Baumbach
Screenwriter:
Noah Baumbach
Cast:
Greta Gerwig
Koby Rouviere
Sydney Rouviere
Chris Messina

Average User Rating
2.1 / 5
Rating Breakdown
5 star:

0

4 star:

0

3 star:

2

2 star:

1

1 star:

0
TOO much quirky acting from the leads. Would have been better played it straight, like Iffan's did. A few great lines saves it from below av. 5/10
I didn't find the dialogue witty or smart but more average, although I did warm to Stiller's character and Gerwig's performance. By the end of the film I was left with the feeling of 'so what' and ' who cares' about the story and its characters. Not a big night out really.
Greenburg is an interesting film, with good performances by Stiller and Gerwig. The TO reviewer is spot on with the difficulties in empathising with the main character. Whilst it is well acted, the enjoyment is drained away by Greenberg's self involvement and treatment of others. At the party he is annoying and throughout he hurts those who care for him. Credit to the Director for not making the character sympathetic, though this makes it hard to enjoy, in my opinion.