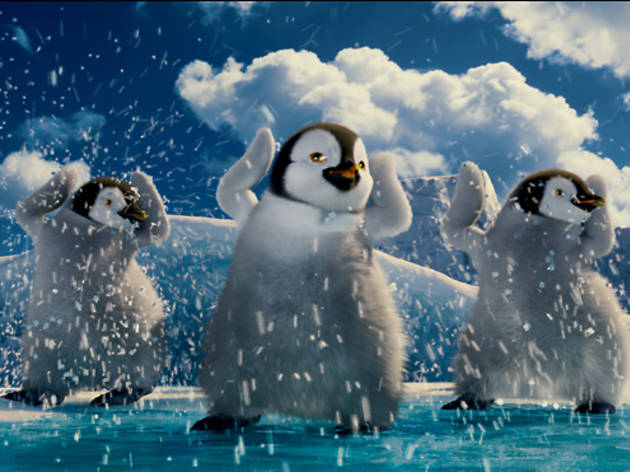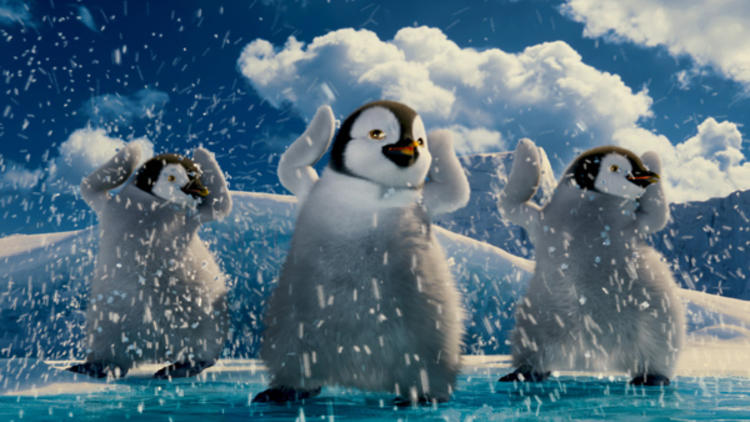 George Miller's latest Antarctic dance fest is a pale shadow of its exuberant predecessor. While 'Happy Feet' bulged with toe-tapping songs and a clever switch into darker 'Truman Show' territory, this 3D sequel suffers from a lack of continuity, over-egged, gospel-flavoured covers of trashy soul and a set of urban dance moves as clichéd as anything on 'The X Factor'.

The first film centred on the feats of little Mumble, a forlorn emperor penguin who couldn't sing but jived like Gene Kelly. At first it looks like the sequel might focus entirely on Mumble's withdrawn son Erik, but the narrative thread soon frays into a series of subplots involving a pair of wilful krill, a puffin masquerading as a flying penguin and a padded-out quest to save Mumble and Erik's trapped colony from an encroaching ice shelf. If there's a saving grace, it's the visuals, especially the beautiful scenes of orange krill. But that's about all.
Release details
| | |
| --- | --- |
| Rated: | U |
| Release date: | Friday December 2 2011 |
| Duration: | 103 mins |
Cast and crew
| | |
| --- | --- |
| Director: | George Miller |
| Screenwriter: | Warren Coleman, George Miller |
Average User Rating
1.3 / 5
Rating Breakdown
5 star:

0

4 star:

0

3 star:

0

2 star:

2

1 star:

0
No plot, a lot of pandering to "hipness" (sorry, lost for another word...."today-ness"?) and 15 min too long, so why did I kinda like it? Great 3D helped and the thought of having kids next to me rather than in HUGO (god forbid) helped me weigh it up. Seen all before? yup. Would be angry if next chapter was as "lame"? yup again. Beats HUGO for happy kids outcome.....can't say for deffo....but if I were you looking for an Xmas treat for your children....NOT you...then you won't go TOO wrong. (seen in 3D) 6+/10
watched da film last night and i am disappointed.
The review is bang on the button. It is poor. There is no plot to talk of and whilst it looks stunning in places the krill apart this is a huge disappointment. Robin Wlliams characters regurgitate naff laughs and cliches from the first film more than the penguins regurgitate fish. The best bit in the film is actually before the film in the 3D Silvester and Tweety Pie cartoon. Much better 3D images and a classic Warner Bros cartoon. Mel Blanc must be turning in his grave if this is the best Warner Brothers can come up with in animation. Not really worth 2 stars but the pre film cartoon drags the "experience" up from 1 and a bit to 2 stars. If you have kids go see either Hugo or Arthur Chrsitmas. You will all enjoy them much more.