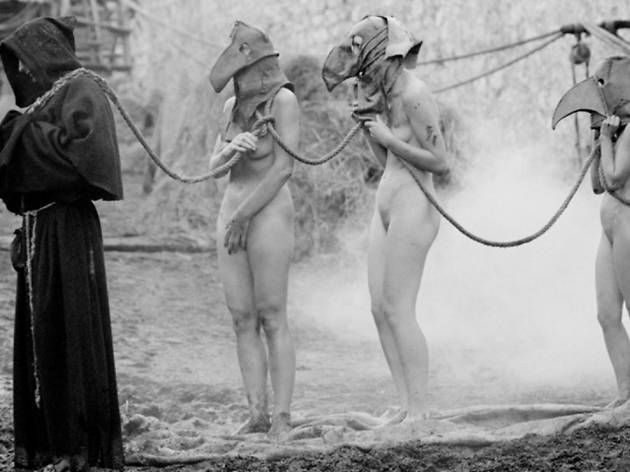 A bruising epic set on a planet with medieval technology, this experimental sci-fi flick is for fans of Tarkovsky's mud-spattered masterpieces
If you're a fan of Andrei Tarkovsky's 'Andrei Rublev' and 'Stalker' and thought you'd never see their like again, don't miss this monumental film from Tarkovsky's Soviet-era colleague Aleksei German. Adapted from a novel by the Strugatsky brothers (who also provided the source material for 'Stalker'), on the face of it this is a sci-fi epic about an earthling observer on the planet Arkanar, a brutish pre-Renaissance parallel world.

Director German worked for 12 years on his staggering final film, leaving his family to complete it after his death in 2013. The result is surely the most oppressively shit-splattered, mud-logged depiction of medieval life ever put on screen. Narrative-wise, it's pretty thin considering the nearly-three-hour running time.

But it's the infernal environment that is actually the story here, asking how the light of human compassion can still flicker in the darkest surroundings. 'Hard to Be a God' is an endurance test for its protagonist and audience, yet the reward is an unforgettable cinematic experience and a timely insight into the need to remain human in a world of carnage.
Release details
Release date:
Friday August 7 2015
Duration:
170 mins
Cast and crew
Director:
Aleksey German
Cast:
Yuriy Ashikhmin
Gali Abaydulov

Rating Breakdown
5 star:

1

4 star:

0

3 star:

1

2 star:

0

1 star:

1
An amazing unrelenting film that drags you through medieval squaller. Disgusting and fascinating, love it.
This is not Tarkovsky. But if you want to spend three hours watching good movie, watch Solaris. Because THIS is not a good movie. This not even Hieronymus Bosch level of medieval horror. It's just shit (literally as well as figuratively).
There is no idea in this movie, no story, no philosophy, no great truth, not a single ounce of goodness in the world or people living in it, no great cinematography, nothing - just three hour long tour guided journey through shithole (again, quite literally).
And if you still decide to watch it, please keep in mind that book was much, much better.