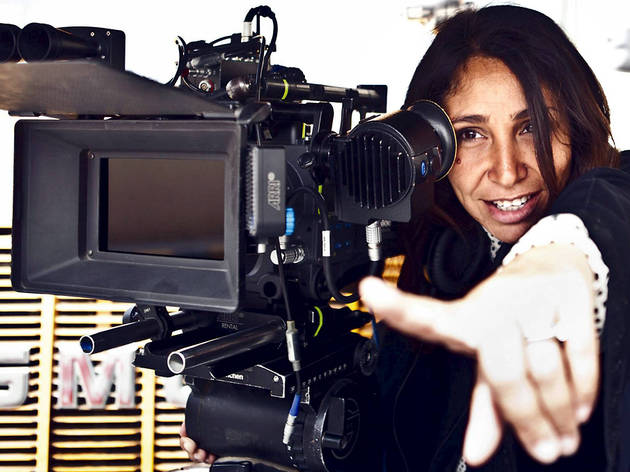 How to be a female film director in Saudi Arabia
Haifaa Al-Mansour explains how she made 'Wadjda' in a country where filmmakers get death threats
Talk about a woman in a man's world: Haifaa Al-Mansour is Saudi Arabia's first female director. Five years in the making, her film '
Wadjda
' is the story of a rebellious ten-year-old tomboy in purple Converse. All Wadjda wants is to buy a bike, but grown-ups are forever telling her off for mucking around with boys and not wearing a veil. Al-Mansour tells us how she made her film against all odds.
'I was working for an oil company in Saudi Arabia. As a woman in my twenties trying to assert myself in the workplace I felt invisible. In meetings they would never listen to me. It's not personal. That's Saudi society. It was a low point. I'd graduated from college with all these dreams. I wanted to be happy. So as therapy I decided to make a short film. My brother held the camera, my sister held up a light. It started like that. I became the first female filmmaker in Saudi.'
'Wadjda was such a victim in the first draft and I wrote so many angry scenes. It was bad! But I decided I didn't want to tell a story about victims. The message of the film is that women can have a voice if they want. I wanted to show an example of hope. We have to change the way we think. When people change in their hearts, things will come naturally. I believe that.'
'Saudi Arabia is segregated, so men and women are not supposed to mix in public. And no way should I have been giving orders to all those men! So when we shot on the streets I'd hide in a van. They gave me a walkie-talkie. So you could hear my voice all over the streets of Riyadh. "Do that!" "Pull the camera back!"'
'I saw a lot of girls. Whenever we found someone, her parents would call the next day and say no. I based the role on my niece. She has such a sense of humour and is full of spark. She's in college now, but I tried to find her spirit in the girls who were auditioning. Then Waad Mohammed came in wearing jeans and Converse and listening to Justin Bieber. That was it. In the beginning her mother was very hesitant.'
'It's changing, but when I started making documentaries about ten years ago Saudi was very conservative. The first time I got a death threat, I was scared. They said they had a coffin ready for me. But I realised that a lot of writers and directors in Saudi get threats. Less now, because society is becoming more open. Saudi Arabia is not a heaven for women but it's changing.'
'Wadjda' is released in UK cinemas on Fri Jul 19.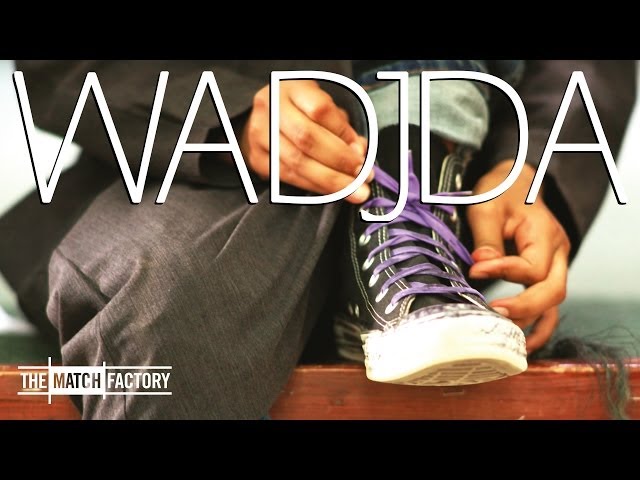 Read our 'Wadjda' review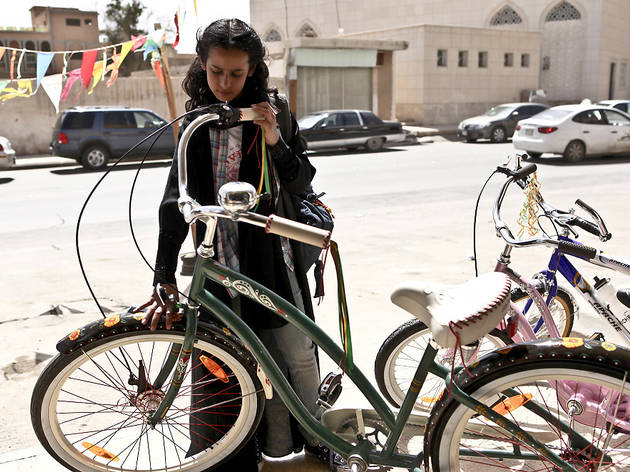 'Wadjda' is the first feature film to be filmed in Saudi Arabia by a woman, and one of few films to emerge from the country at all. The tale is simple and hardly groundbreaking, but she tells it with grace, warmth and clarity. Perhaps the most radical thing about her film is that she reveals the dominance of men and conservatism in Saudi society while putting women, girls and hope front and centre.
See the full review of 'Wadjda'