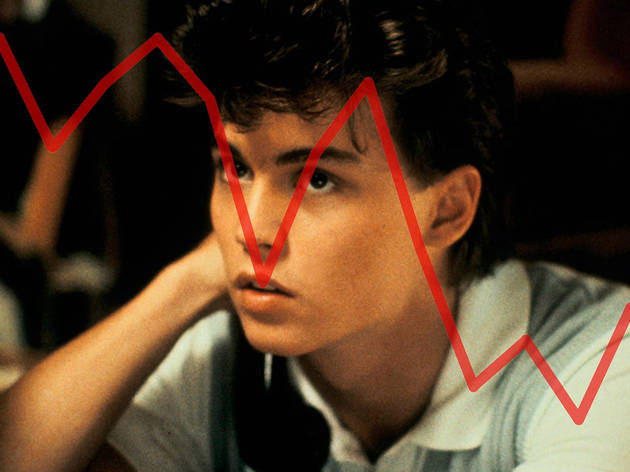 1/16
A Nightmare on Elm Street (1984) Two days after his first ever audition, Depp landed a part as the kid who meets a grisly death by waterbed. Read the Time Out review of 'A Nightmare on Elm Street'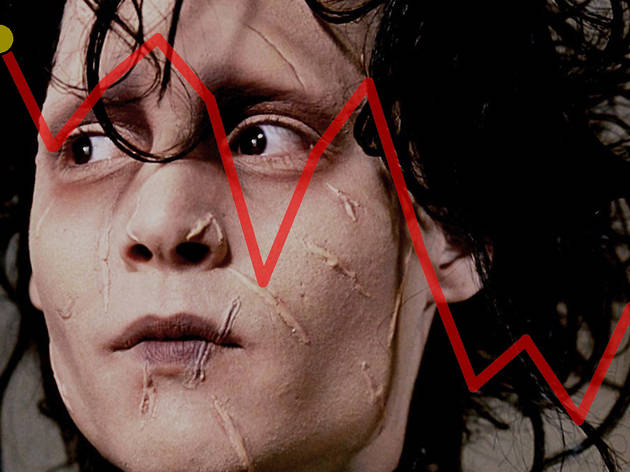 2/16
Edward Scissorhands (1990) It's got to be some kind of record… Johnny speaks just 169 words in the movie. But this is the film that showed the world he could act. Read the Time Out review of 'Edward Scissorhands'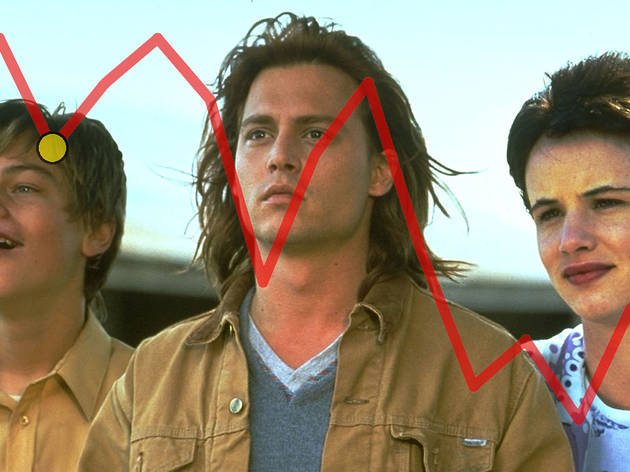 3/16
What's Eating Gilbert Grape (1993) After playing tender, soulful outsiders in 'Edward Scissorhands' and 'Benny and Joon', Johnny is at it again here. 'I'm not blockbuster boy,' Depp said, turning down Tom Cruise's role in 'Interview with a Vampire'. Read the Time Out review of 'What's Eating Gilbert Grape'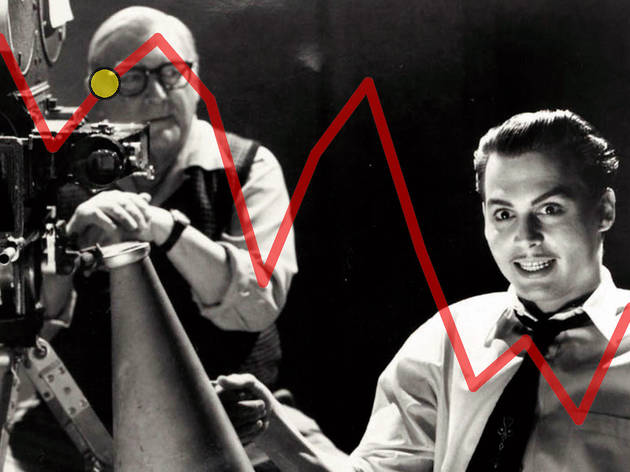 4/16
Ed Wood (1994) Johnny's a chap who loves slap and Depp has made two films in drag. He played the title role in Tim Burton's film about the worst movie director of all time. Read the Time Out review of 'Ed Wood'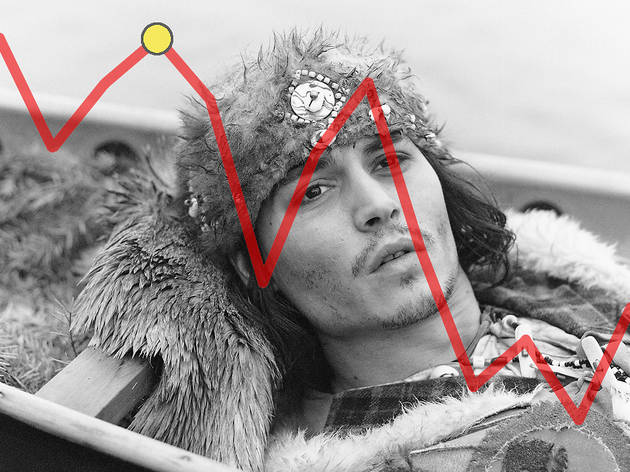 5/16
Dead Man (1995) Depp became a Hollywood star without scoring big box office, here headlining Jim Jarmusch's off-the-wall western. Read the Time Out review of 'Dead Man'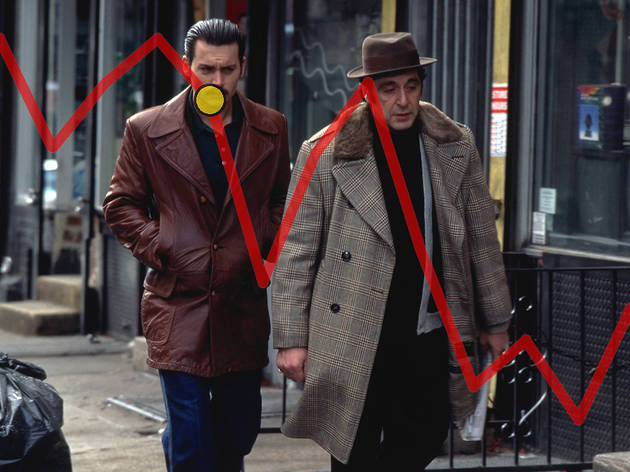 6/16
Donnie Brasco (1997) Real-life FBI agent Joe Pistone (undercover name: Brasco) raved about Depp. 'A lot of times during the shoot, I'd close my eyes and say, "Christ, that's me talking!" It was eerie. The kid's a good actor.' Read the Time Out review of 'Donnie Brasco'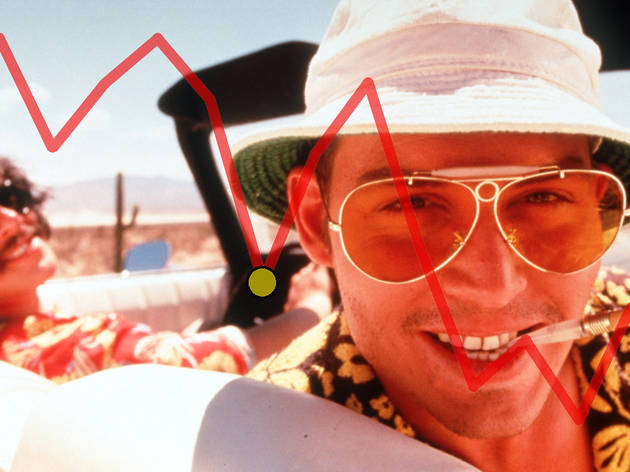 7/16
Fear and Loathing in Las Vegas (1998) Depp was inseparable from writer Hunter S Thompson. But his film of his buddy's most famous book is more headache-inducing than mindblowing. Read the Time Out review of 'Fear and Loathing in Las Vegas'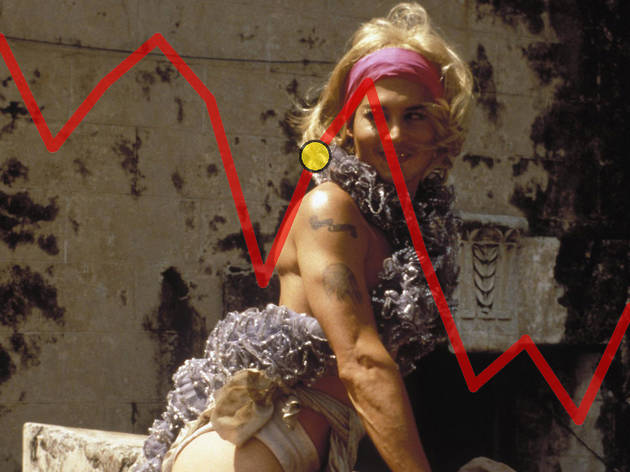 8/16
Before Night Falls (2000) He's on screen for an unforgettable couple of minutes as transvestite Bon Bon in Julian Schnabel's film about the gay Cuban writer Reinaldo Arenas. Off camera, Depp has been known to work a smudge of guyliner on the red carpet. Read the Time Out review of 'Before Night Falls'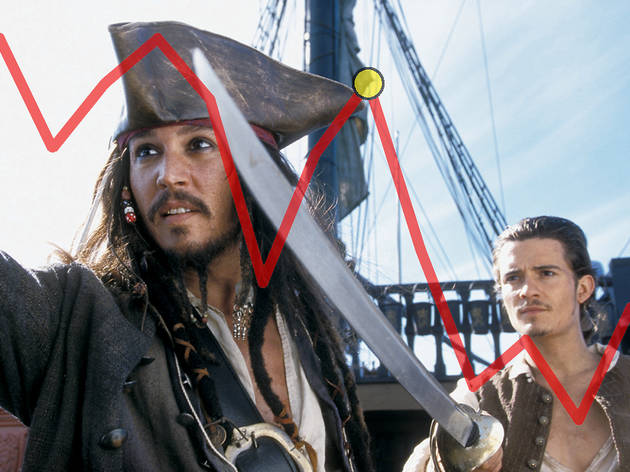 9/16
Pirates of the Caribbean: The Curse of the Black Pearl (2003) A sell out? That's what they said when he signed on to make a film based on a theme-park ride. But Depp walked away with an Oscar nomination and his reputation intact. Read the Time Out review of 'Pirates of the Caribbean: The Curse of the Black Pearl'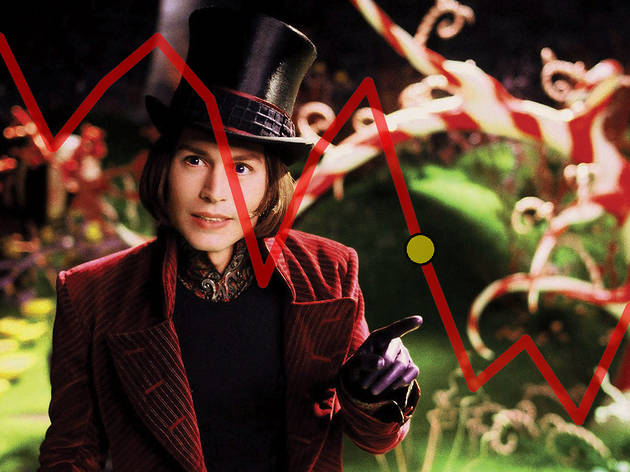 10/16
Charlie and the Chocolate Factory (2005) The role Johnny was born to play? For his deranged and demented take on Willy Wonka, he based his haircut on Vogue editor Anna Wintour's bob. Read the Time Out review of 'Charlie and the Chocolate Factory'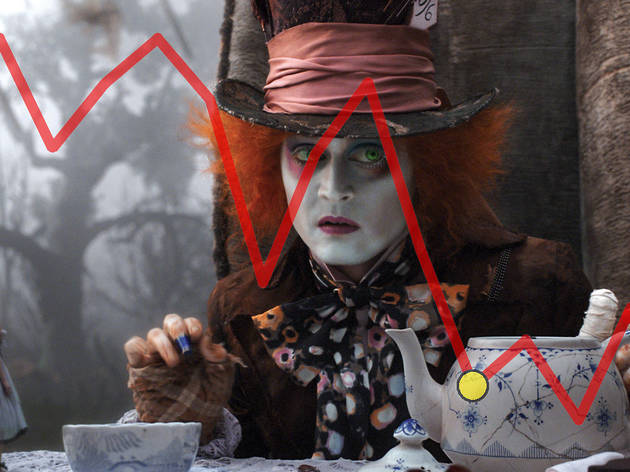 11/16
Alice in Wonderland (2010) 'Tim could have said he wanted me to play Alice and I would have,' Depp said about his seventh collaboration with Tim Burton. That might've improved the film. Read the Time Out review of 'Alice in Wonderland'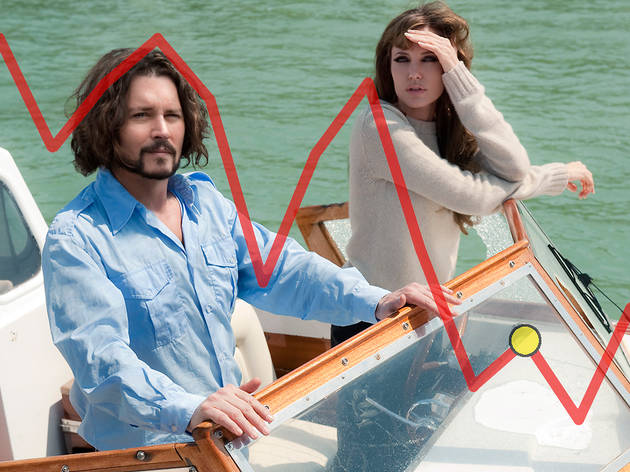 12/16
The Tourist (2010) His renegade image as Hollywood's king of cool took a tumble after this lame Venice-set caper. Read the Time Out review of 'The Tourist'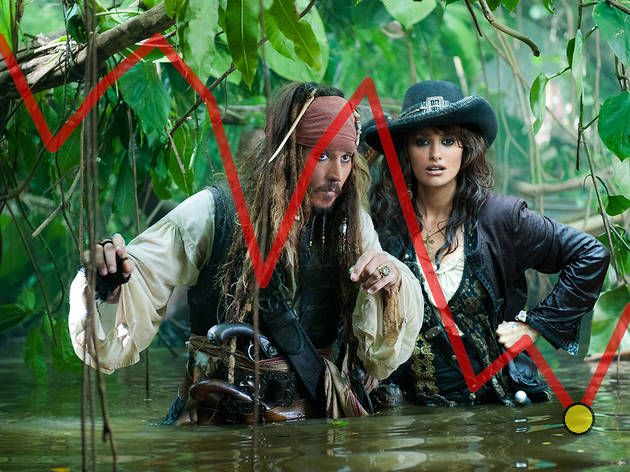 13/16
Pirates of the Caribbean: On Stranger Tides (2011) The guyliner, the mincing walk… yeah, we get it. Pirates were the rock stars of their day. We get it and we're sick of it. Read the Time Out review of 'Pirates of the Caribbean: On Stranger Tides'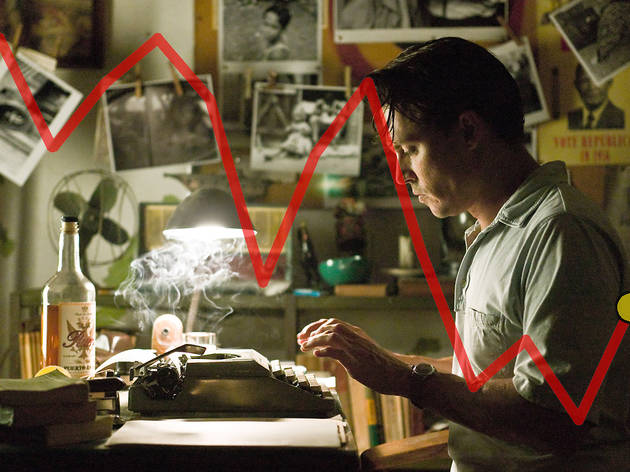 14/16
The Rum Diary (2011) Hunter S Thompson was 22 when he wrote a novel based on his time as a journalist in Puerto Rico. Depp was 48 when he starred in the so-so film. Just saying. Read the Time Out review of 'The Rum Diary'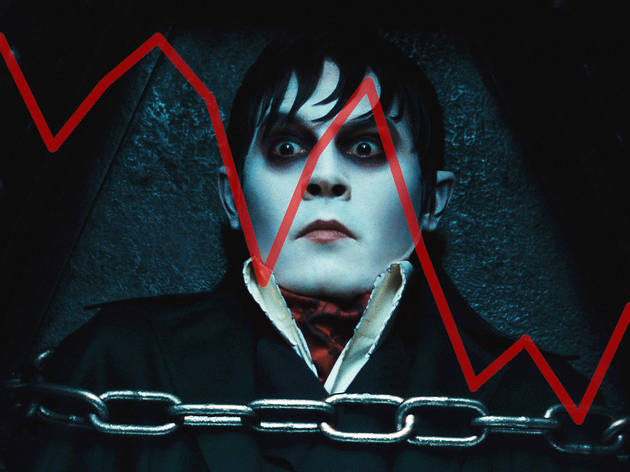 15/16
Dark Shadows (2012) The creepy, kooky, spooky and pointless film that finally nailed the coffin lid shut for plenty of fans of the Johnny Depp and Tim Burton show. Read the Time Out review of 'Dark Shadows'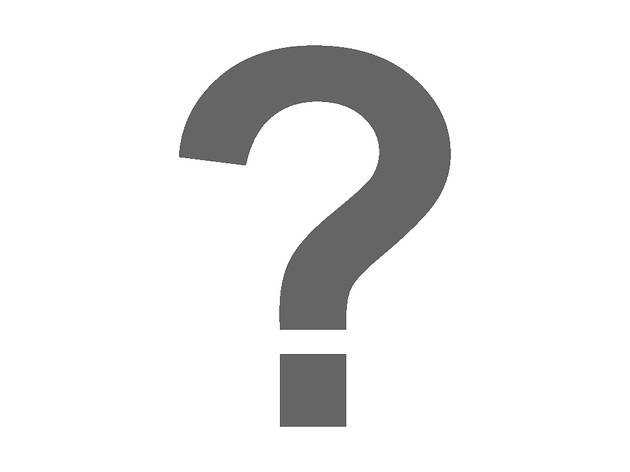 16/16
What next? Any interest in 'Pirates 5' or 'Alice in Wonderland 2'? Or are you kinda hoping that those rumours of retirement will catch up with Johnny first? Let us know what you think in the comments below.
Is it time for Johnny Depp to call it a day?
As latest car crash 'The Lone Ranger' hits cinemas, we assess the trajectory of a once-glittering career
'
The Lone Ranger
' could lose Disney $150 million and comes after a string of lame Johnny Depp blockbusters. As his stock plunges from coolest actor alive, we look back at his career highs and lows.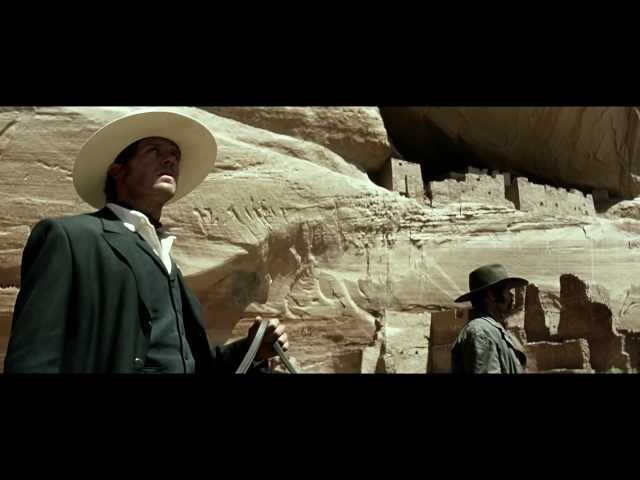 Read our 'The Lone Ranger' review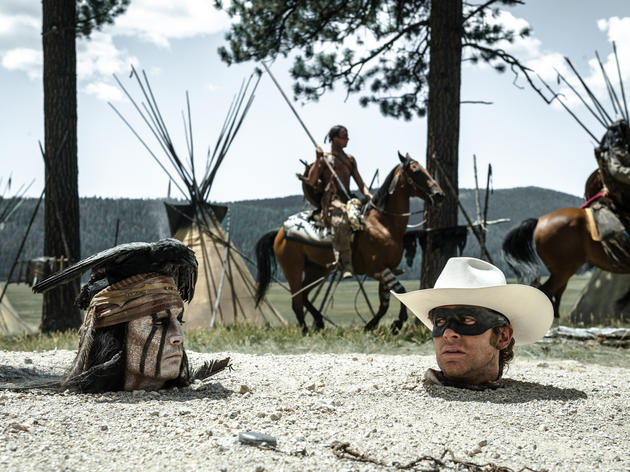 With no trace of the freshness and wit Verbinski and Depp brought to the swashbuckler in their original 'Pirates of the Caribbean', 'The Lone Ranger' is content to simply pull another western trope out of the bag – the honky-tonk whorehouse, the ranch raid, the cavalry charge – give it a CGI spit-and-polish, and chuck it in the general direction of the audience. The result is frustrating, lazy and lifeless.
See the full review of 'The Lone Ranger'