Judi Dench interview: 'I was a bit of a rebel'
As her new film 'Philomena' hits the screen, the actress talks about her teenage years, getting the push from Bond and why she still gets stage fright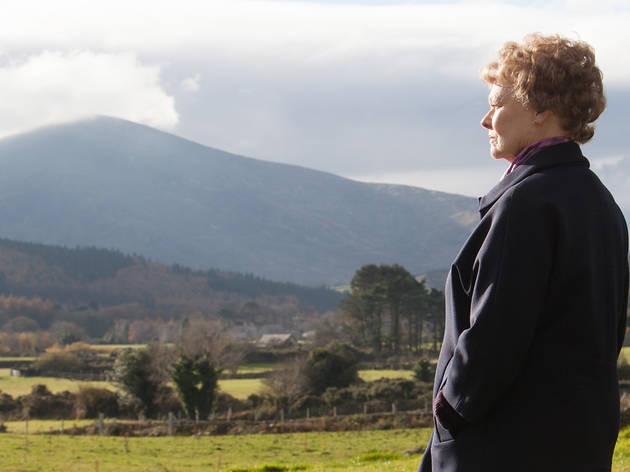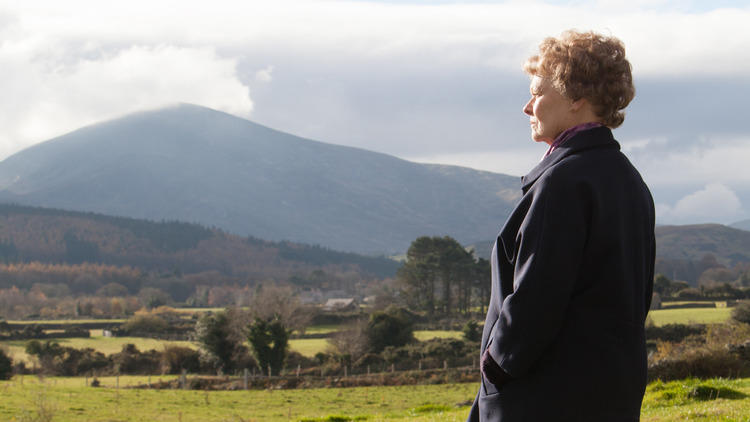 It's not yet midday, and Dame Judi Dench reckons she'll be crawling the walls soon, after her third hit of caffeine. 'It's two inches of unbelievably strong coffee,' says the actress, nodding to the cup of sludge in her hands. 'It's heavenly.'
The 78-year-old star of stage and screen – we recently saw her for the last time as M in '
Skyfall
' – is sitting in an armchair at Claridge's and doesn't stand when I enter the room. Which has nothing to do with damely airs and graces; she had a knee operation last month.
She's mobile, though, and last night walked the red carpet for the premiere of '
Philomena
'. It's a true story: she plays an Irish woman, Philomena Lee, who as a teenager was forced by nuns to give up her baby for adoption. Dame Judi's unlikely co-star is Steve Coogan, playing an ex-BBC journalist reporting on her quest to find her son. There won't be a dry eye in the house.
You found fame in film late, in your 60s. You once listed your first love as theatre, then telly, then movies. What would you say now?
'I'd say theatre... But I don't think there's much between telly and movies. It's the same process.'

Do you meet people who don't have a clue about your life before movies?
'Yes. They have no idea about all that Shakespeare and Chekhov and David Hare and Ibsen. I went to America with "
Mrs Brown
" in 1997 and they said, "What have you done, apart from 'Mrs Brown' and M?"'
Do you get annoyed about that?
'No, no, it's a different audience, isn't it? Just as M is for an audience of my grandson and his friends.'

How did you feel when they told you 'Skyfall' was your last Bond?
'Fury. You know, I had a wonderful time doing it. But you have to be realistic about it. Would MI6 really not have given me the push by now? I've given it a good go. I had four films with Pierce, three with Daniel. Pretty spoilt, I reckon.'

The boss of the National Theatre, Nick Hytner, has said that you're joining them in November for their fiftieth anniversary celebrations – a night of greatest hits.
'Oh did he? Then I'm going to have to do it now. I'm doing a bit of "Cleopatra". And I'm singing "Send in the Clowns" [from Stephen Sondheim's 'A Little Night Music'].'
Do you still get nervous?
'Yeah, very. I get nervous about everything. You can use that energy. Fear. And nerves. Nothing that the audience needs to know about. And nothing that the rest of your company needs to know about either. There are people for whom nerves take over, and it kind of spreads.'

So you don't share your nerves with colleagues?
'That would be appalling. I think you could be sacked for that.'
You and Steve Coogan are in most scenes together in 'Philomena'. Did you get on well?
'Yes, it was lovely. He made me howl. The more serious the piece is, the more levity you've got to get rid of before you shoot something. He just made me laugh and laugh and laugh.'

Do you ever find younger actors are in awe of you?
'No, I don't think so. Steve [Coogan] said something like that yesterday, and I could have given him a thump. It doesn't affect things. Steve just fell into this job completely naturally.
'When we were watching "Philomena" in Venice, I gave him an enormous pinch in the middle of it and said, "Don't you dare be so good! How dare you! You're a standup comic, go back to that!" Steve is a brilliant comic. He made me cry with laughter. He's very, very non-PC.'
One of the impressive things about 'Philomena' is how intelligently it treats religion. It takes a swipe at the church but understands why Philomena is still a believer.
'Her faith now is as strong as it ever was. Crikey, it's remarkable, the strength. She's phenomenal. Meeting her, she's very very funny, she wears this tragedy of her life very lightly. She talks about it all the time, and her love for him [her son]. Then you think; but she didn't tell anyone for fifty years. Fifty years she kept it quiet! I don't know anybody like her.'

She was a teenager when she gave up her child. Do you remember what you were like as a teen?
'Oh yeah, I was a bit of a rebel. I was. I remember my mother saying to me: you are without doubt the most intolerable person I've ever met. She said that to me. I remember it very well indeed. I've never forgotten it.'
You're religious yourself. Did you wonder how you would have acted in Philomena's position?
'I'm a Quaker. I wouldn't have behaved like that. I don't think so. That's why I think she's a kind of complete one-off.'
You've had such success in film later in life. Are there enough roles for actresses as they get older?
'There aren't, considering the amount of people who are my age. But then there have never been enough parts for women. Look at Shakespeare: there aren't enough women parts in Shakespeare. You feel very, very lucky if you get to play any. You feel very lucky indeed.'
'Philomena' opens in UK cinemas on Fri Nov 1.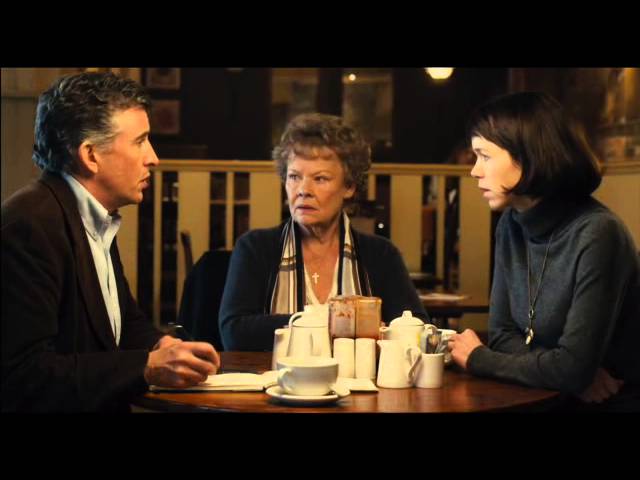 Read our 'Philomena' review
It's a terrifically moving film that has a fitting earthbound feel to it as well as a barely suppressed anger at crimes inflicted on the powerless, whether by the Catholic church or an unfeeling modern news media. It also has a sharp wit which stops it being a straight tragedy. Less successful, perhaps, is the film's insistence on debating press ethics.
Read more
See the full 'Philomena' review