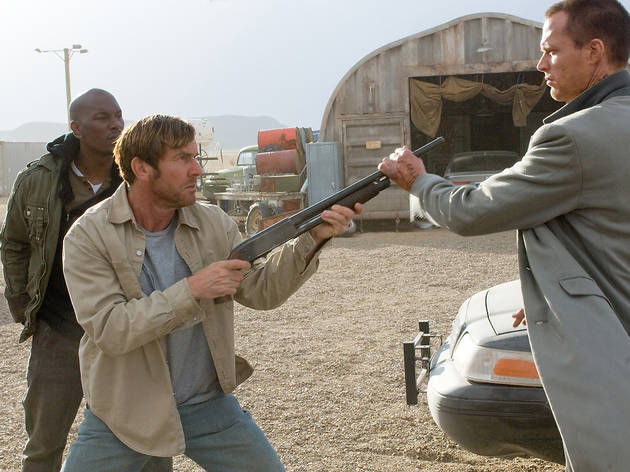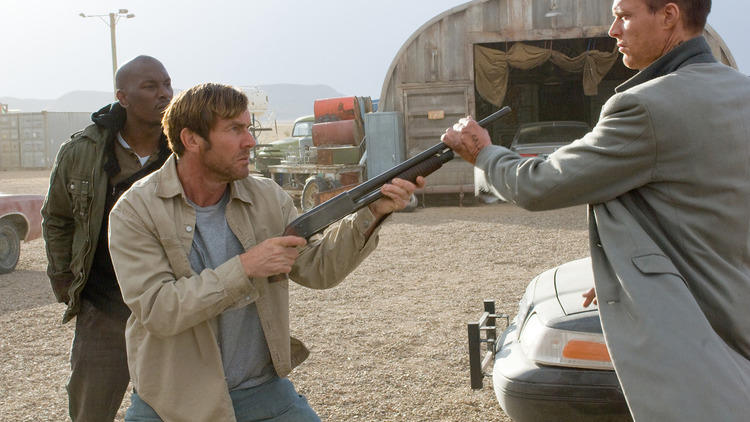 This is the directorial debut of visual effects specialist Scott Stewart, who describes his film as a 'character-driven action-thriller with supernatural themes', which ignores its over-arching religious angle. Back in 1995, Gregory Widen's 'The Prophecy' cast Christopher Walken as the renegade Archangel Gabriel; Stewart's jokier, messier take on The End of Days has similar, high-flown ideas, but nothing serious with which to back them up.

This time, it's the Archangel Michael (Paul Bettany) who's gone rogue. Tired of humanity's capacity for self-destruction, God has lost patience with those he made in his own image and the harbingers of the apocalypse – storm clouds, swarms of flying insects, a crazy old lady who spews obscenities and walks on the ceiling, a demonic ice-cream man – have reached an isolated diner in the Mojave Desert.

It's here that the fate of mankind will be decided, as conflicted Michael tries to protect the unborn child of unmarried waitress Charlie (Adrianne Palicki) from time-serving Gabriel (Kevin Durand), who has come to do God's bidding. Meanwhile, sundry minor characters are given nothing to do, besides explaining their tedious backstories to one another. 

Eventually, just when it seems that we have entered a purgatorial limbo where time stands still, it becomes apparent that director Stewart's way of wrestling with big metaphysical themes is to have the Archangels Michael and Gabriel beat the shit out of each other. So we get a punch-up between the lick-spittle Gabriel, armed with a CGI-enhanced mace, and the rebellious Michael, armed with a profound sense of moral righteousness. Celestial tosh of less than Biblical proportions.
Release details
| | |
| --- | --- |
| Rated: | 15 |
| Release date: | Friday March 5 2010 |
| Duration: | 100 mins |
Cast and crew
Director:
Scott Stewart
Screenwriter:
Scott Stewart
Cast:
Paul Bettany
Lucas Black
Tyrese Gibson
Charles S Dutton
Kevin Durand

Average User Rating
1.3 / 5
Rating Breakdown
5 star:

0

4 star:

0

3 star:

0

2 star:

1

1 star:

0
God has had it up to here with the human race and sends a mighty army of zombie guys who can crawl on ceilings but are easily killed with shotguns and automatic weapons. This is good as it allows the Angel Michael to disobey God and come to earth to defend an unborn child with several sacks of killing kit that would well please Rambo in his heyday. A motley crew are holed up in a Mexicali road stop with all the trappings of planked up windows and dusty gas pumps. It's all generally all predictable stuff but there's a great cameo of a raw steak eating grandma that has the vocab of a docker and the gnashers of Count Drac. The movie starts well but drifts off into the commonplace quickly enough - but it'll do as a minor divertimento on a dull day. I'd like to give it 3 stars for the old lady but she's just not enough to pull it up that far.
Seriously, I don't like this movie, the action through the movie is good, but other than that I don't see any which makes me satisfied with this movie. The story is lame as well.