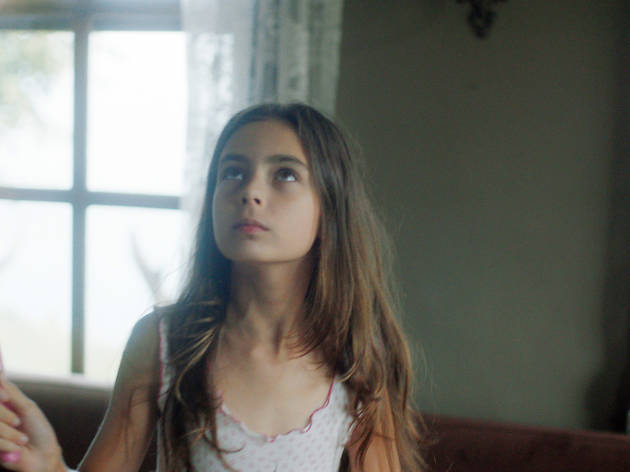 In a Turkish village, five orphaned sisters live under strict rule while members of their family prepare their arranged marriages
Sorry, Taylor Swift, but #girlsquad of the year goes to the five sisters in Turkish director Deniz Gamze Ergüven's brilliant debut drama. 'Mustang' feels unlike anything you've seen before; it's like a cross between a prison-break movie, an arthouse drama and a fairy tale. It's raw, funny and incredibly moving.

The squad in question are sisters: aged roughly between 12 and 17, they're orphans who live with their grandmother and bullying uncle in a sleepy village in Turkey. At the film's start, they're caught mucking around with a bunch of boys, play-fighting in the sea, sitting on each other's shoulders. When their grandmother finds out, she screams that they are whores: 'You're disgusting. Everybody is talking about your obscene behaviour. Rubbing your privates against the boys' necks.' The three eldest girls are taken to hospital for 'virginity-testing' – because a middle-aged male doctor inserting a speculum into a 14-year-old girl's vagina is okay.

The girls are removed from school, their phones are confiscated and they're forced to wear 'shit-coloured' sack dresses. The house is on lockdown, turned into a 'wife factory' as grandma finds each of them a husband. Hilarious and smart, the girls are the opposite of the obedient little mice that the world wants them to be. Telling the story is feisty little Lale (Günes Sensoy), the youngest, who orchestrates the escape plan. When it comes, the jailbreak is as gripping as Bourne. What stays with you, though, is the film's powerful feminist statement about how society perceives women and girls' sexuality; as if somehow a 12-year-old girl showing her legs is as dangerous as waving around a loaded gun.
Release details
Release date:
Friday May 13 2016
Duration:
97 mins
Cast and crew
Director:
Deniz Gamze Ergüven
Screenwriter:
Deniz Gamze Ergüven
Cast:
Günes Sensoy
Doga Zeynep Doguslu
Elit Iscan

Rating Breakdown
5 star:

1

4 star:

3

3 star:

1

2 star:

0

1 star:

0
Deniz Gamze Erguven's dramatic debut is a coming of age tale about five young sisters. When the young women are caught spending time with boys, play-fighting in the sea, the conservative community is abhorred with their behaviour and they are reprimanded for their actions. The sisters' freedom is taken away as they are locked in their home and it becomes a 'wife factory.' Mustang is a visually enchanting story; the sisters are smart, charming and humorous but their demise is desperately sad. The conflict of emotions plays to the film's advantage as the film explores the complexity of culture, religion and gender equality. The overarching feminist assertion is powerful. Mustang is definitely bitter-sweet.
Cracking movie. Enjoyed it immensely . Wonderful acting throughout
Lots of decent interesting moments,however it is a bit amateurish,and lacking subtlety in getting it's main points over.The fundamental weakness is in the directing of the film (who is also the co writer) The injustices,instead of being spoon fed to us,is force fed instead.The director is also trying too hard to be against the conservative social system in Turkey.The girls at times are over sexualised with elements of eroticism.Whilst the religious women are invariably overweight and unattractive..That being said it does have more merits than negatives,but below par for a film from Turkey (which usually offer a high standard of film making) 3 stars