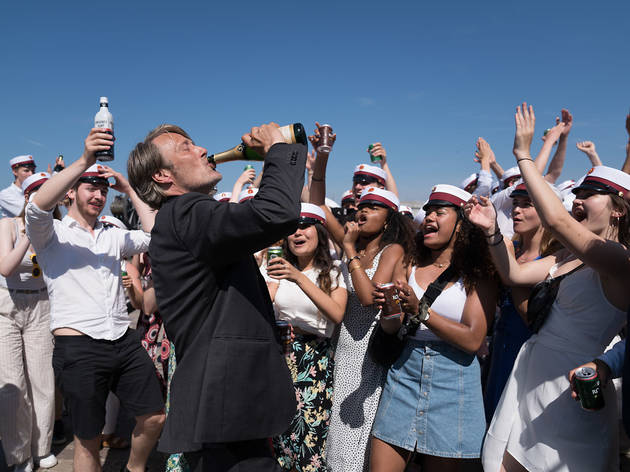 The best new movies to see this month
The biggest, best and most unmissable movies coming to cinemas in November
This big blockbusters – hello 007, we were kinda expecting you – have fled to later this year and early next. But those films left standing in cinemas are well worth your time this month. There's a pair of must-see docs in 'Love Child' and 'Collective', a Brit social drama of real quality ('County Lines') and a Stanley Tucci/Colin Firth love story that will sock you right in the feels. All of them are timely, all are powerful, and all are a reminder of how great cinema is. Go get amongst them.
Photograph: Republic Film
A devastating portrait of a refugee family trapped in the system, this documentary puts a human face on the grim price migrants have to pay to escape to a better, safer life. Filmed over years, it follows the case of Sahand and Leila, a couple who flee from Iran to Turkey after their extra-marital affair leads to the birth of a son.
In cinemas Nov 6
Yeon Sang-ho's 2016 zombie hit 'Train to Busan' moved at blistering speed with gore and gristle to keep horror fans happy. But how well does the formula stand up when it hops off the locomotive and has to do a bit of world-building? Find out when this sequel – set in an undead-riddled Korea – screeches in.

In cinemas Nov 6
Swedish filmmaker Roy Andersson is back with his latest profound, funny masterpiece of ordinary life. Expect a movie that finds soul and sadness in every nook and cranny of life in the loving crafting, offbeat worlds he creates. Get ready for it by watching the wonderful 'Being a Human Person', an intimate documentary look at the man working on his latest absurdist opus.

In cinemas Nov 6
Photograph: Universal
Judging by its terrific trailer, this genre splice of body-swap comedy and slasher horror ('Freaky Friday the 13th'?) could be the surprise package of the winter. It has Vince Vaughn and Kathryn Newton ('Detective Pikachu') as a serial killer and a high-schooler who switch bodies and is directed by 'Happy Death Day' helmer Christopher Landon. We're a little surprised not to see it for Halloween but November's own Friday 13th makes a suitably eerie alternative.
In cinemas Nov 13

Photograph: New Wave Films
The second Jack London adaptation of the year, after 'The Call of the Wild', and not a dog or snowdrift in sight. This one, by Italian filmmaker Pietro Marcello, follows Martin Eden, an angry young man who blooms into a radical poet. It's an epic-feeling Italian movie, a throwback to '70s-era big-canvas statements. Lead actor Luca Marinelli, rousing in every scene, comes within hailing distance of a young Robert De Niro. He's even got the mole.
In cinemas Nov 13
Photograph: BFI
This stark social drama from youth-worker-turned-filmmaker Henry Blake charts the pressures that draw British teens into the UK drugs trade. Look out for impressive newcomer Conrad Khan as a brooding 14-year-old who falls under the spell of a charismatic dealer (Harris Dickinson) and into a world of anxiety-laden train journeys, hurried deals and squalid trap houses.

In cinemas Nov 20.
Photograph:Dogwoof
This no-prisoners-taken doc records the fallout from Bucharest's Colectiv nightclub fire in 2015. The deaths of 64 clubbers, mostly young people, is the tragic start point for a forensic investigation of state corruption, neglect and mismanagement that plays out like a modern-day version of 'All the President's Men'. It's Romania's official Oscar entry for Best International Feature – ie not even the documentary category, the full kahuna – and it's well worth its place in the running.
In cinemas Nov 20

Photograph: StudioCanal
Stanley Tucci and Colin Firth play a couple facing up to the full horrors of early on-set dementia in this tender drama by actor-turned-filmmaker Harry Macqueen. Tucci is in heartbreaking form as a novelist slowly losing the generalship of his mind. If Julianne Moore's performance in 'Still Alice' broke you, prepare yourself because this one is coming for your tear ducts.
In cinemas Nov 20
Photograph: Henrik Ohsten
Thomas Vinterberg and Mads Mikkelsen's latest collaboration is a world away from their sharp, sober-minded rural drama 'The Hunt'. In fact, it's the polar opposite of sober-minded: Mikkelsen's teacher and his group of mates decide to experiment with microdosing booze every day. Will it take the edge off their midlife ennui? Shaping up to be an arthouse 'The Hangover', 'Another Round' is designated viewing this month.

In cinemas Nov 27.
Already picking up rave notices among horror heads, Brandon Cronenberg's follow-up to shaky 'Antiviral' is a real step up for the Canadian filmmaker. Its Philip K Dick-esque setup has Andrea Riseborough as a corporate assassin who takes over other people's bodies to carry out her hits. She bites off a bit more than she can chew as her latest assignment spirals into mind-bending and very bloody horrors. Like father, like son?
In cinemas Nov 27
What's on in cinemas now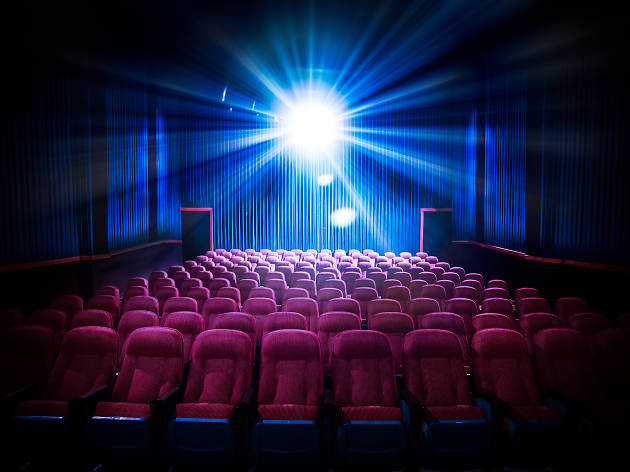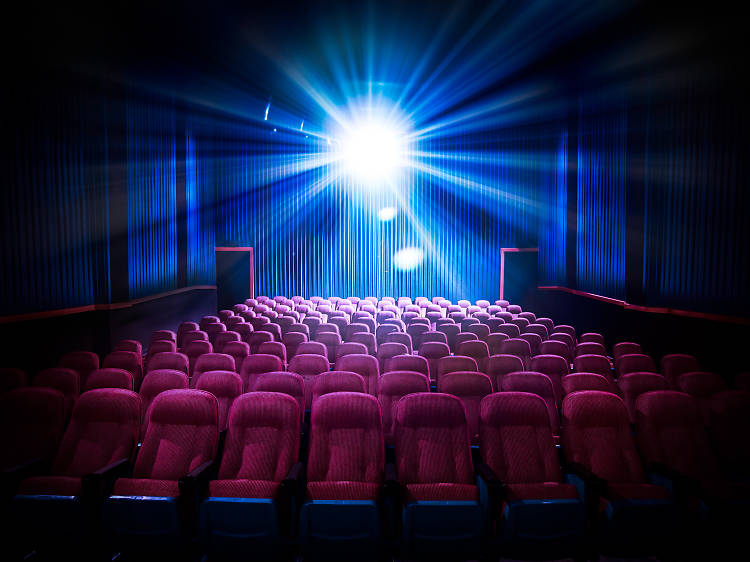 Find the biggest, best and latest films now showing in UK cinemas.