The best new movies to see this month
The biggest, best and most unmissable movies coming to cinemas in October
This month's planned big releases like 'Black Widow' may have decamped to the end of the year and 2021, but there are still plenty of smaller but equally worthy films to get stuck into during October. Keep an eye out for the Riz Ahmed-starring rap drama 'Mogul Mowgli', Miranda July's return with 'Kajillionaire' and a new version of 'The Secret Garden', which is basically 'Monty Don: The Movie'.
Photograph: Kit Fraser
A schizophrenia romance might sound like a tough sell but writer-director Craig Roberts has assembled the kind of female-led British cast that makes it sounds like the best idea ever. Sally Hawkins stars as a woman trying to navigate life without her meds, with Billie Piper, Penelope Wilton and Morfydd Clark lending support.

Out Oct 2.

Photograph: Apple TV
It's Sofia Coppola's latest – and you know what that means. Bill Murray. Bill Frickin' Murray. The Murricane. In this one, he plays the sleuthing dad to Rashida Jones's suspicious wife. Is her husband (Marlon Wayans) putting in extra hours in the office to get ahead at work or to spend more time with his attractive new colleague? Daughter and dad head on a sleuthing mission across the Big Apple to find out.
In cinemas Oct 2. On Apple TV+ Oct 23.
Photograph: StudioCanal
Writer-director Rose Glass delivers a killer first film with this clammy seaside psyche-out. Rising star Morfydd Clark plays a nurse whose spiritual devotion and dedication to her dying patient (Jennifer Ehle) tips into something darker. Fun fact: the script was partly written in the Wellcome Collection.
Out Oct 9.
Photograph: Matt Kennedy/Focus Features
American indie doyenne Miranda July is back with her first movie since 2011's 'The Future', an offbeat crime caper that plays a little like 'The Grifters' on Xanax. Amid all the scamming and low-fi hucksterism is a tender tale of family dysfunction played to perfection by Evan Rachel Wood, Debra Winger and Richard Jenkins. The American dream may not escape unscathed from this sideways look at life on the fringes.
Out Oct 9.
Photograph: Picturehouse Cinemas
Director Phyllida Lloyd goes from 'The Iron Lady' to 'The Corrugated Iron Lady' in this hard-hitting but hopeful drama about a Dublin woman who escapes an abusive relationship and sets about building a house for herself and her two young daughters. Newcomer Clare Dunne makes a big impression in the lead role and Harriet Walter is her usual majestic self.

Out Oct 16.

Photograph: Aidan Monaghan_Paramount Pictures
An Irish road trip crime caper with stacks of attitude, skeletons in the closet and at least one body in the trunk, Barnaby Thompson's ('St Trinian's') comedy is a handy reminder never to make off with the big bag of drugs – even when it's very, very tempting. Gun-toting priests, Nigella Lawson-stanning crime lords and snarky dealers are just a few of the issues facing the on-the-lam Pixie (Olivia Cooke from 'Ready Player One') and her two co-runaways.
Out Oct 23.
Photograph: Sky Cinema
Can't make it to Kew Gardens? Check into this horticultural haven instead. Frances Hodgson Burnett's childhood novel is adapted again with Dixie Egerickx starring as an orphaned tyke who is sent away to gothic Yorkshire ruin Misselthwaite Manor and finds balm in its magical fauna and flora. Colin Firth, Julie Walters and a ton of flowers round out the cast.

In cinemas and on Sky Cinema on Oct 23.
Photograph: © Rob Youngson_Pulse Films_BBC
Another no-holds-barred project for a Londoner in a hurry. This one has Riz Ahmed on dual duties as co-writer and actor, where he'll be channelling his real-life musical side-hustle as an MC into the story of a British-Pakistani rapper who gets struck down with an autoimmune disease. Expect plenty of mic-drop moments from Riz MC.

Out Oct 30.
Photograph: Cartoon Saloon
The latest from Cartoon Saloon, Ireland's answer to Studio Ghibli, is a historical yarn with a fantastical bent. Its hero is young hunter Robyn Goodfellowe (Honor Kneafsey), whose dad is a soldier in the service of Oliver Cromwell, the hissable occupier of Ireland in 1650. When the girl steps out of her city walls she encounters a mystical world of shapeshifting wolves and free spirits. Sean Bean and Simon McBurney also lend their velvety tones to the voice cast.

Out Oct 30.
Photograph: Thatcher Keats/NEON
The ever-stupendous Elisabeth Moss plays American horror writer Shirley Jackson. Along with her husband (Michael Stuhlbarg), she sets about ruining the lives of her young lodgers. Directed by Josephine Decker, it boasts literary credentials (it's based on a novel by Susan Scarf Merrell) and bohemian horrors of its own.

Out Oct 30.
What's on in cinemas now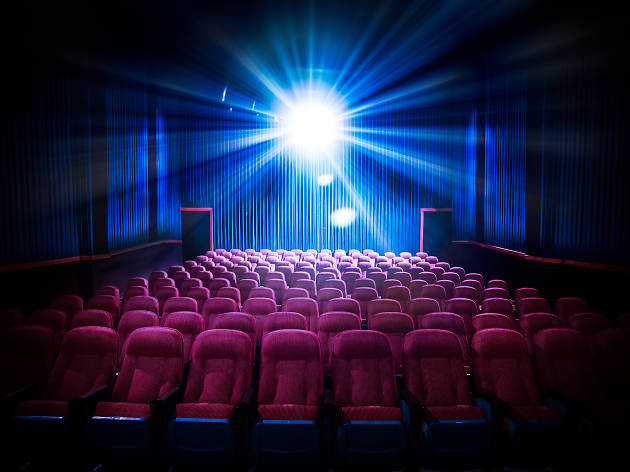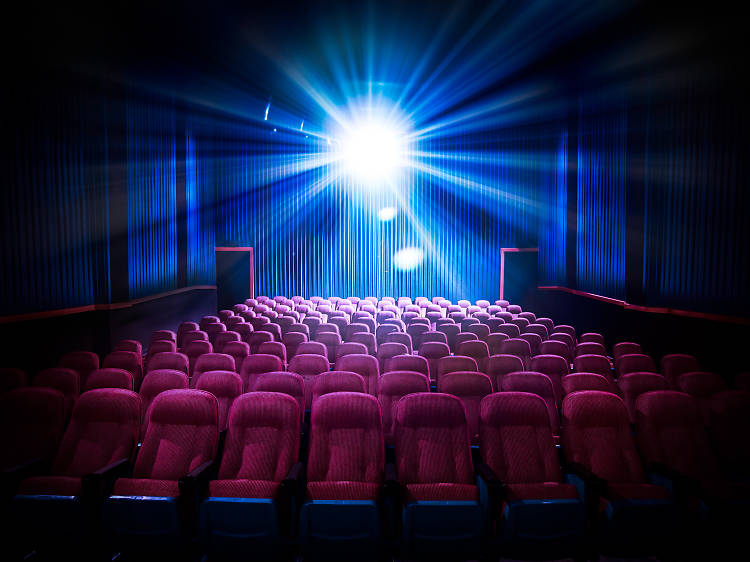 Find the biggest, best and latest films now showing in UK cinemas.