Paul Greengrass interview: 'I can still be truthful and authentic'
The British director talks us through the making of his latest film, piracy drama 'Captain Phillips'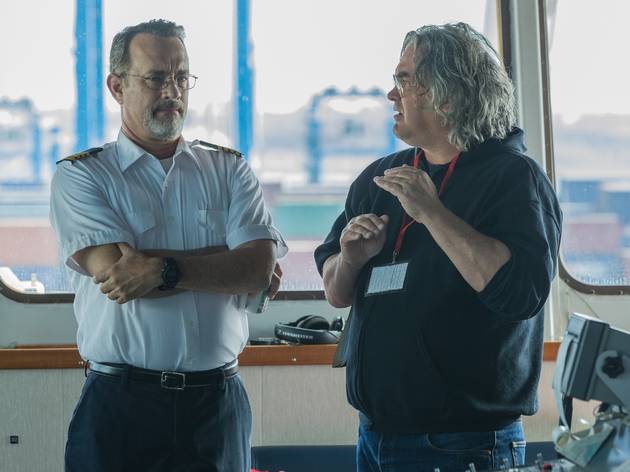 Captain Phillips
' will open the
London Film Festival
on October 9 at the Odeon Leicester Square – before it arrives in cinemas on October 18. It's the true tale of an American cargo ship hijacked by Somali pirates, and the film has all the gruelling intensity and stark realism we've come to expect from the 58-year-old director of '
The Bourne Supremacy
'.
Tom Hanks shines as the terrorised skipper, alongside a terrific cast of largely untrained Somali actors. The film's final scenes will have you fighting for breath.
How does it feel being asked to open the London Film Festival with 'Captain Phillips'?
'It's a big thrill, a big honour. I'm British, I live here and I've always made my films here. And we're on a journey in British filmmaking right now. We're attracting big films again. "Star Wars" filming here will employ thousands of people. We're world-class in so many of the craft elements, and the vibrancy of our filmmaking is strong.'
With 'Captain Phillips', were you looking to get back to the sparse documentary style of 'United 93' – your film that imagined what happened in one of the doomed 9/11 planes?
'Some filmmakers are more eclectic than others. I'm not one of those! I'm interested in what I'm interested in, which is films about the world, about what's going on. I started in TV documentaries with "World in Action", and those interests feed into the films I make now.'
What did you like about the script for 'Captain Phillips'?
'My dad was in the merchant navy, so I understood that world a bit. These guys are the truckers of the world, but they're being sent through the real badlands. 'The landscape felt fresh. The physical landscape was the ocean. Very stark, with no clutter. The thematic landscape was the global economy, which sends these ships around the world. And right at the front of it is a classic, compelling human story – the tale of two captains from very different worlds.'

Why did you decide to use Somali non-actors?
'Somalia has a proud history and the people have a powerful point of view. I wanted the authenticity. All those actors were Somali-born. Some we found in the UK and the US. They understood that world.'

How do you successfully strike a balance between entertainment and realism?
'I operate in a place where those two meet, I always have. It's in my DNA. When I made the Stephen Lawrence movie or "Bloody Sunday" I wanted them to be seen by a mainstream audience. You can cover a serious topic. But you have to earn the audience's attention. People are paying to see my films. But I can still be truthful and authentic.'

You make politically aware films, but you operate within the Hollywood studio system. How?
'I'm always amazed that the studios are so supportive. I've never not been allowed the freedom to do what I want. With "Captain Phillips", I sat down with a group of executives and I said, "Okay, I do want to make your movie. But I want to make it with real Somalis who have never acted before, one of whom is going to go head-to-head with Tom Hanks. I want subtitles. I want to shoot it all on water. I want to get to the broader issues." And they said, "We agree." They could have made a different film, but they didn't. They asked me.'
'Captain Phillips' opens in UK cinemas on Fri Oct 18
See our full guide to London Film Festival
The London Film Festival is the capital's flagship film extravaganza, the crown jewels in the movie calendar. The fifty-seventh BFI London Film Festival arrives in the city on Wednesday October 9, bringing the most-talked about films from Summer's big international film festivals – many of them months ahead of their release dates – and a generous handful of swanky gala premieres. There will also be short films, experimental works, restored classics and plenty of talks, workshops and Q&As with filmmakers and actors.
Read more
Read more