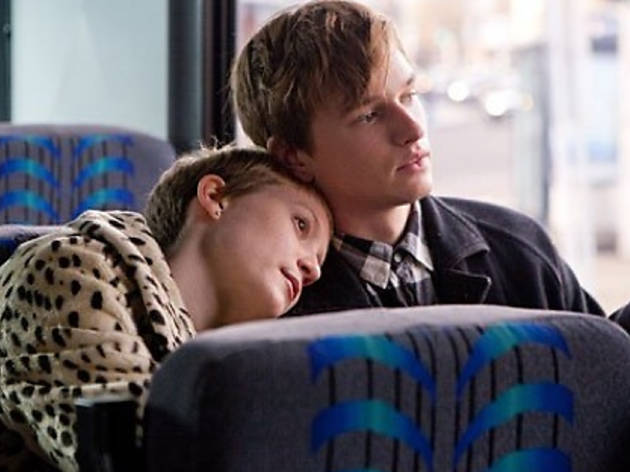 Sad to say, 'Restless' is an almighty dud. Gus Van Sant crashes back to Earth after 'Milk' with a tasteless and whimsical riff on teen romance and death, recasting the suburbs as a fairytale world in which passion, imagination and a love of nature can counter cancer and grief. There's an ethereal, autumnal atmosphere to the story of Enoch (Henry Hopper) and Annabel (Mia Wasikowska), two youngsters who meet at a funeral – a sign of quirky things to come. Enoch attends strangers' burials as a reaction to a crisis in his own family, while Annabel has donned a veil to say goodbye to a child from the hospital where she's being treated for a terminal illness. The film tracks their doomed, tragi-romantic fling.

Annabel loves to talk about Darwin and sketch birds. Enoch has a close friendship with Hiroshi (Ryo Kase), the ghost of a kamikaze pilot. Both are over-styled and talk in laid-back, dead tones, throwing ideas into the cosmos to burn up and die: 'So, I was thinking of donating my body to science,' she says. 'I wish I could do more, like take you to the Galapagos,' he offers. It takes more goodwill than is humanly possible not to find Jason Lew's script and Van Sant's harnessing of it wide of the mark in their attempt to frame the reality of these kids' traumas in a fashionable fable. There's so much happy, smiling talk of death you think: surely this is a trick. Are they already dead? Is this all playing out in purgatory? But, no, it's a straight story, all surface, no thought and quite horribly empty.
Release details
Rated:
PG
Release date:
Friday March 11 2011
Duration:
91 mins
Cast and crew
Director:
Gus Van Sant
Screenwriter:
Jason Lew
Cast:
Mia Wasikowska
Jane Adams
Schuyler Fisk
Henry Hopper

Rating Breakdown
5 star:

0

4 star:

0

3 star:

1

2 star:

0

1 star:

0
Restless may be "style over substance", but Gus Van Sant's aesthetic is at least pleasing to the senses, with lovely music and every frame looking like an image from Dazed and Confused magazine. While the upbeat attitude about death is a little cloying, the characters aren't nearly as annoying as you would predict. An undemanding but pretty "indie" love story, it seems a bit OTT to call it an "Almighty dud".