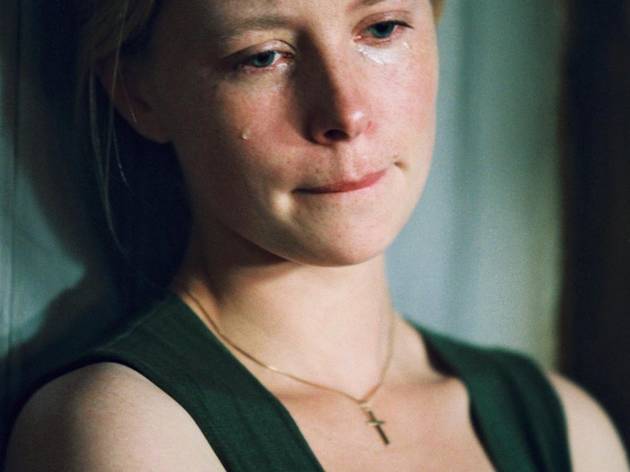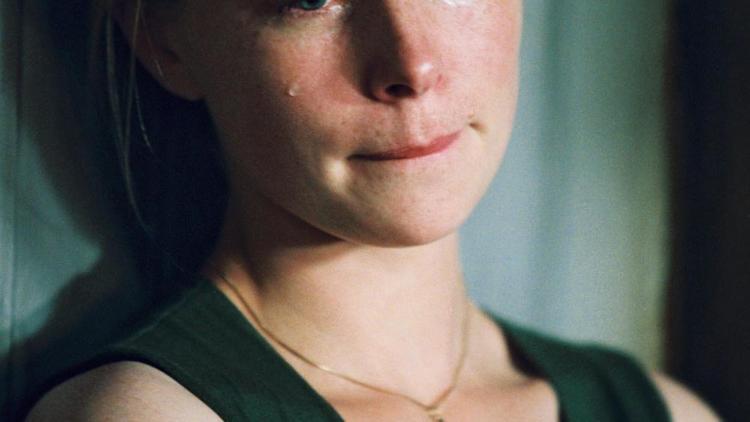 A minimalist monument to the rusted complacency, howling resentment, and stubborn devotion bred by a long entanglement, 'Scenes from a Marriage' (1973) is a virtual two-hander for the Bergman stalwarts Liv Ullmann and Erland Josephson, who reunited three decades later for what the 87-year-old director has declared his final film. Shot like its predecessor largely in merciless close-ups, the digital-video 'Saraband' is less a sequel than an expansive coda, beginning when Marianne (Ullmann) impulsively decides to visit her ex-husband, Johan (Josephson), after an estrangement of more than 30 years. Marianne at first appears to be our guide down a knotty memory lane, but not long after she arrives at Johan's remote  cottage, she becomes a sympathetic bystander to a newer, festering family psychodrama. Johan seethes with loathing for his doughy, hapless son, Henrik (Börje Ahlstedt), but he remains benevolent toward Henrik's lissome kid, Karin (Julia Dufvenius). Father and daughter are penniless cellists boarding in Johan's guest house, and the incestuous overtones of their bond, coupled with the camera's lingering glances upon a photo of Karin's dearly departed mother, only thicken the air of ingrown decay. Like 'Scenes from a Marriage', the new film is a study of diseased symbiosis that unfolds as a series of dialogues, the sparring rife with the brutal existential candour that is the lingua franca of Bergman's cinema. 'Saraband' brings to mind another valedictory chamber piece – it's as hermetically Bergmanesque as 'Gertrud' was hermetically Dreyeresque, a parlour-room theatre of emotional cruelty, with all exits barred by the past.
Release details
Rated:
15
Release date:
Friday October 7 2005
Duration:
107 mins
Cast and crew
Director:
Ingmar Bergman
Screenwriter:
Ingmar Bergman
Cast:
Julia Dufvenius
Börje Ahlstedt
Erland Josephson
Liv Ullmann
Gunnel Fred

Average User Rating
3.8 / 5
Rating Breakdown
5 star:

0

4 star:

1

3 star:

0

2 star:

0

1 star:

0
Marianne visits Johan 30 years after their divorce. We saw them last in Scenes From a Marriage.You don't need to have seen the earlier film, but it's background. Johan is now 85 and living from the wealth he got from an inheritance in a lakeside wilderness retreat. The film has a prologue with Marianne going through all her photos spread out before her and deciding on impulse she'd like to visit Johan now she has time on her hands to see what has happened to him. She speaks to camera as she enters his abode almost coquettishly, doors close, a cuckoo clock sings,she finds him resting on the veranda. Although he had asked her not to come, he is pleasantly startled and they soon fall into hand-holding reminiscence of the past.He lives surrounded by his books and has a lady who calls to cook and clean who he thinks has designs on him.His son Henrik lives nearby in a woodland cottage with his daughter Karin.There are 4 characters in the film and one character,Anna,who died 2 years ago with cancer. She is Karin's mother and Henrik's dearly beloved wife, she hovers like a benign ghost(close- ups on her photo)over the other characters as symbolic of unconditional love. Marianne is a calming presence and a catalyst for repressed feelings between this family's 3 members. The film is divided into 10 segments, in each of which one character has a scene with every other character and through their interactions of 2-person dialogues intense drama is wrung out of this structure. Originally made for TV shot on digital video the characters are mainly shot in interiors with many close-ups of the actors faces. A 'saraband 'is one of the movements from Bach's 5th Cello Suite. A saraband is also a two person erotic dance. Bergman strips his characters emotionally naked.Marianne is an onlooker in the emotional sturm und drang. The main story is the intense,vitriolic hatred between father and son, Johan and Henrik. Johan withholds some of his son's inheritance which he has asked him to forward so he can buy Karin a cello.Almost as much is the smothering,incestuous love between Henrik and Karin since his wife's death. Henrik imposes upon her nature and overdisciplines her talents so he can get her into the conservatoire. She wishes to not be a soloist but play in an orchestra with other people. She literally screams and fights him and runs off in her nightdress into the woods, shrieking off camera.Henrik is an organist and conductor but he has given a lot up to spend his time giving her tutorials. Bach, Bruckner and Brahms are played. Marianne meets Henrik in a church playing the organ,they politely converse but he turns nasty about his desire to see his father die and he wouldn't lift a finger.He also questions her about her motives:does she want Johan's money?Karin finds an outlet for her grief in Marianne and shows her a letter she found from Anna to Henrik in which she warns Henrik of his unnatural closeness to Karin. Karin shares a bed with her father and kisses him on the lips when she tells him she has decided to train in Helsinki. She knows she has to break away from his dependency but fears his suicidal nature.Her grandfather Johan sees her and encourages her to work with a conductor friend saying he will support her.While staying with Johan Marianne is woken one night by Johan having an outbreak of extreme anxiety about his mortality and they both strip and lie next to each other in bed. Ullman and Josephson act with great sensitivity and awareness from their previous experiences. Dufvenius(Karin) and Ahlstedt(Henrik) are their equals.Bergman interestingly pays homage to his wife who died with cancer by using her photograph as Anna;he also regretted never getting close to his own son who had died before he could.This is no gentle swansong. There is the lacerating exposure to hate,fear, lost love,unfulfilled ambitions, poor parents, nearness to death. Marianne is changed by the experience to touch her daughter for the 1st time in a mental hospital. Only a film-maker of genius can capture so much intense negativity and wild emotion and yet he leaves you with the hope of Karin's escape and future. He did not go gentle into the night.