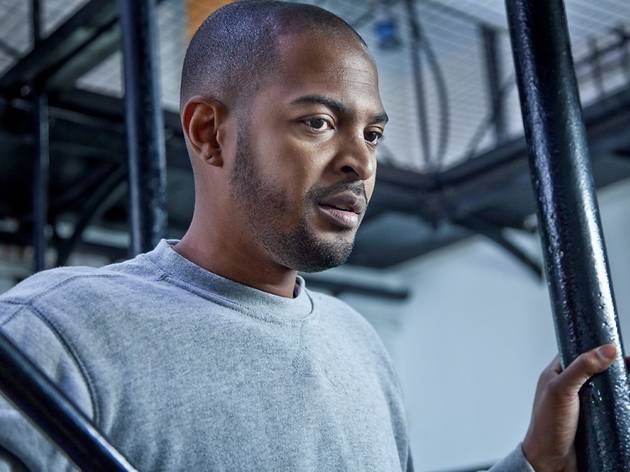 The bitter memory of witnessing a buddy getting shot in the face while on a tour of duty in Afghanistan make the reintroduction of Sam (James d'Arcy) into polite British society an uneasy one. Riding on his tough-guy credentials, he accepts a job as a prison warden and it's not long before he graduates from wet-behind-the-ears rookie to drug-Hoovering, lapdance-loving hardnut. Aside from some appealing performances – Noel Clarke is surprisingly effective as the kingpin of D-block – Reg Traviss's overlong thriller spews out clichés from the off. While hardly a genre that allows for subtlety, matters aren't helped by awkwardly blunt dialogue, especially d'Arcy's unintentionally amusing proclamations that he 'doesn't play by the rules' and that his life is 'totally fucked-up'. There are also far too many characters, all bundled in to try to cloud the identity of a mystery snitch who you'll most likely have identified the moment he swaggers on to the screen.
Release details
Rated:
18
Release date:
Friday June 3 2011
Duration:
110 mins
Cast and crew
Director:
Reg Traviss
Cast:
James D'Arcy
Noel Clarke
Frank Harper

Average User Rating
2.5 / 5
Rating Breakdown
5 star:

0

4 star:

0

3 star:

1

2 star:

0

1 star:

0
Sam turned to drink and drugs because of the stresses of the job yet when i watched this and saw his first change to be a stereotypical "waster" he had done nothing at the prison. He had broke up a fight and made a cup of tea for himself. The characters were as dry as a bone in terms of acting. Their manner and dialogue made it obvious who was the bad guy(s) were from the off. Sam changes several times in the film and its a shame to see d'Arcy not able to pull off the attitude change. A scary look and a Fuck off while shouting at the girl is not a convincing way to potray the stress he is going through. It potrays that he is a 5 year old boy that didn't get to play in the sand pit at school today. The film was just a massive let down from the expectations. All the ideas for a great prison drama was there but the pieces were scattered and never really put together.
Rock solid prison drama, recommended if you enjoy this genre. Noel Clarke is excellent but the ending is disappointing.