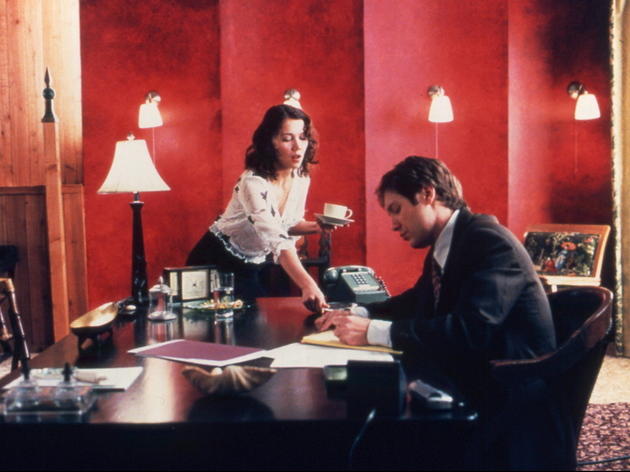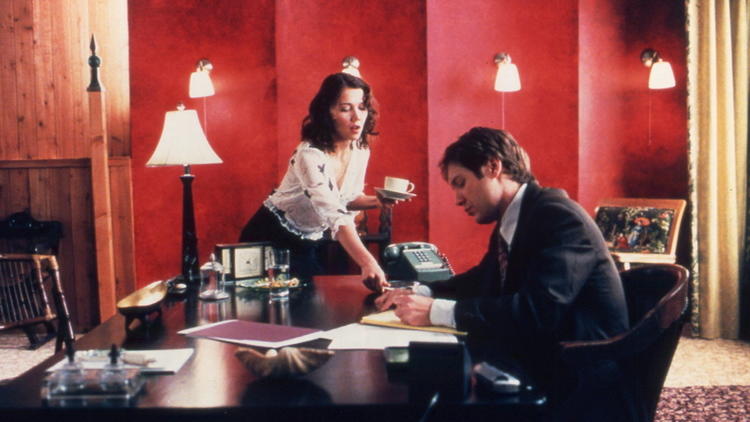 Shainberg's film establishes its pervy pride from the start, a slinky tracking shot showcasing Gyllenhaal's mastery of the secretarial arts with both hands tied behind her back. Cut back six months, when as disaffected Lee, she's returned to the bosom of her family from institutional care, having learnt how to keep her self-mutilatory tendencies to herself. Her folks blow hot and cold: dad is errant and abusive, mum (Warren) smothering; her wispy boyfriend (Davies) can't hold a candle to the rash of feelings they provoke. Instead it's employment that pricks her fancy: one-man law firm E Edward Grey. And because he's played by Spader, you know that behind those pursed lips, something deviant's itching to unravel. From here on it's a two-hander, the tone fruitfully (and comically) uncertain as Lee tries to intuit the inner mysteries of her indomitable employer. The only shame is that it has to settle down: the ending misses the ambiguity that went before, and hence the excitement. But against that you have the joys of a star-making turn from Gyllenhaal, and a career-epitomising one from Spader. Swish fun. (From a short story by Mary Gaitskill.
Release details
Cast and crew
Director:
Steven Shainberg
Screenwriter:
Erin Cressida Wilson
Cast:
James Spader
Maggie Gyllenhaal
Jeremy Davies
Patrick Bauchau
Stephen McHattie
Oz Perkins
Jessica Tuck
Amy Locane
Lesley Ann Warren

Average User Rating
3.8 / 5
Rating Breakdown
5 star:

0

4 star:

1

3 star:

0

2 star:

0

1 star:

0
I think that the positive ending to the film was necessary given that the film was dealing with sado-masochism which is often sensationalized in films using extreme examples of deviant sexuality. In this film the protagonists are portrayed sympathetically. Spader is effective, ( as he was in Sex, lies and videotape! giving an edgy,enigmatic performance as a solicitor with a `control` obsession. However, it is Gyllenhaal who is convincing as a woman who finds true love through `self-harm` and `spanking` Though the dialogue is sometimes contrived and deliberately metaphorical, Gyllenhaal finds an emotional credibility which is deeply impressive. Of course the feminists won't like the apologist rationale for the Spader's enjoyment of mild sadistic practices, but this knee-jerk reaction would reveal a shallow understanding of complex human sexuality. One of the film's achievements is its understanding how differently women and men deal with psychological flaws . . and in particular, the feelings of guilt which accompany fetish sexual gratification. A courageous, original film.