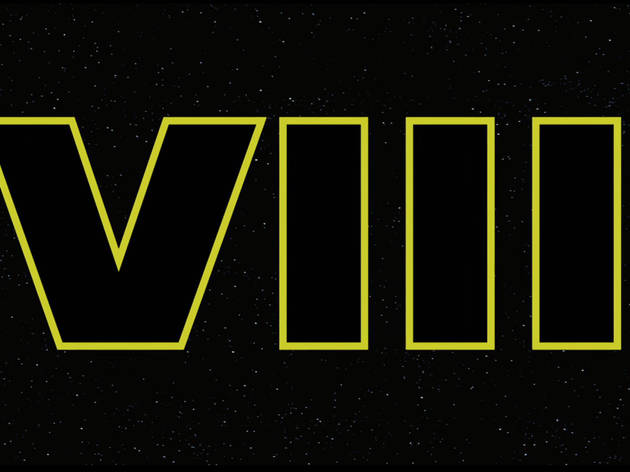 Six things we know (or suspect) about 'Star Wars Episode VIII'
The follow-up to 'The Force Awakens' is being shot as we speak. Details are scarce, but here's what we've gleaned from piecing together the scraps
Earlier this week, a video (watch below) was released announcing the official start of production on 'Star Wars: Episode VIII'. It's not out for almost two years, but here's everything we know – and a few things we suspect – about 2017's most hotly anticipated movie.
RECOMMENDED: Read all the latest Star Wars news
1.We know... It's filming at Pinewood right now
The video may have depicted director Rian Johnson and his crew filming on the island of Skellig Michael in Ireland (the ancient site used as Luke's bolthole at the end of 'The Force Awakens'). But that footage was actually shot last year, as part of pre-production. Principal photography officially began on February 15 at Pinewood Studios just outside London, and featured local boy John Boyega fresh from his BAFTA Best Newcomer win the night before.
2. We suspect... There'll be more exotic locations announced soon
Two years ago, we already knew that 'The Force Awakens' would shoot in Abu Dhabi. This time, we've got no clue to the locations other than Pinewood and Skellig Michael. Which implies that either a) pretty much the entire film's going to be shot indoors or b) they will be jetting off somewhere fancy, they just haven't told us yet. The former option is entirely feasible – the film could be shot 'Avatar'-like on sound stages, with backdrops CG'd in. But 'The Force Awakens' prided itself on real locations, and we'd be surprised if Episode VIII doesn't follow suit.
3. We know... It's going to be 'weird'
The only hint we've had as to the direction of Episode VIII comes from 'The Empire Strikes Back' and 'The Force Awakens' screenwriter Lawrence Kasdan, who promised the LA Times that writer-director Rian Johnson would produce something that's 'not going to be like anything you've seen in "Star Wars"… he's going to make some weird thing.' Johnson is definitely the most daring director ever to be associated with the 'Star Wars' brand – his first film 'Brick' was a high school movie scripted entirely in '40s film-noir speak. But let's not expect some avant-garde oddity: if it gets weirder than, say, the evil tree scene in 'Empire', we'll be pretty surprised.
4. We suspect... It'll be darker than 'The Force Awakens'
'The Force Awakens' mimicked the plotline of the first 'Star Wars' movie to a fault. And while we're not expecting 'Episode VIII' to hit the story beats of 'The Empire Strikes Back' in the same slavish fashion, we've no doubt that the second film's turn to the tonal dark side will be echoed. How that'll happen remains unclear – will Rey be tempted by evil? Will Kylo Ren do something worse than blowing up five planets? Is that scowl on Luke's face an indication of his state of mind? We can't wait to find out.
5. We know... The cast are (almost) all returning, plus talented newbies
There's one cast member who definitely won't be coming back for 'Episode VIII', and that's because his character is currently residing in the heart of a newly born star. But everyone else from 'The Force Awakens' will be returning, along with a few new pals including Laura Dern in an as-yet-unconfirmed role (could she be Rey's Mum? Luke's squeeze? Both?) and Benicio Del Toro as a major villain (could he be the true face behind the mysterious, Wizard of Oz-like Supreme Leader Snoke?). We're also still keeping our fingers crossed they decide to haul in Billy Dee Williams for a spot of that smooth Lando Calrissisan magic.
6. We suspect... There'll be deep links to the history of 'Star Wars'
'The Force Awakens' felt like a complete do-over, glossing over galactic history (aside from a glimpse of Vader's mask and the odd fleeting reference to a 'New Republic'). We suspect – and hope – that Episode VIII will tie itself more strongly to the series's rich ancestry, maybe even returning to a few familiar planets and offering some much-needed backstory to explain the rise of the First Order and the collapse of Luke's Jedi dreams – persistent rumours that Ewan McGregor might return as ghostly Obi-Wan would seem to back this up. We're also guessing this year's spin-off story 'Rogue One' might also tie in, perhaps offering some backstory for Rey. Back in 1980, 'The Empire Strikes Back' was the film that really brought the 'Star Wars' series into focus. Expect Episode VIII to serve the same purpose this time around.
Watch the trailer for 'Star Wars Episode VIII'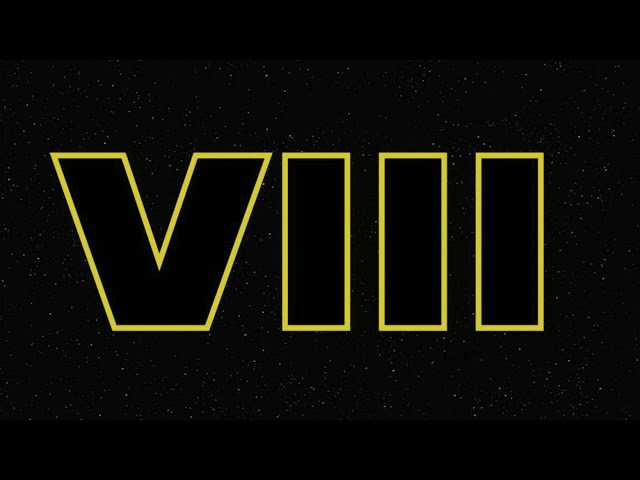 Star Wars sequel news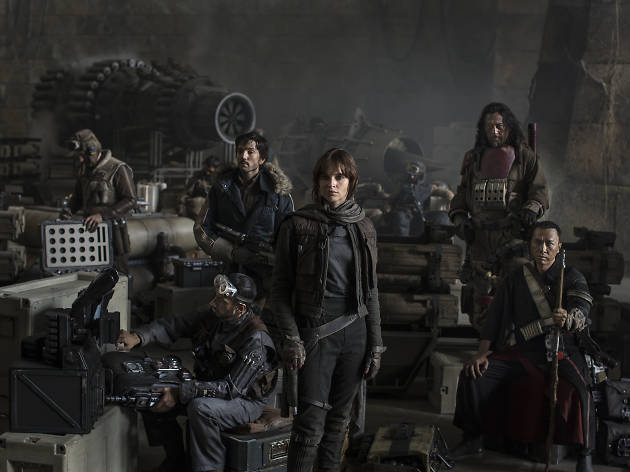 Already desperate for another Star Wars? Fear not, you only have to wait until December. Here are five facts about this year's Star Wars spin-off movie…