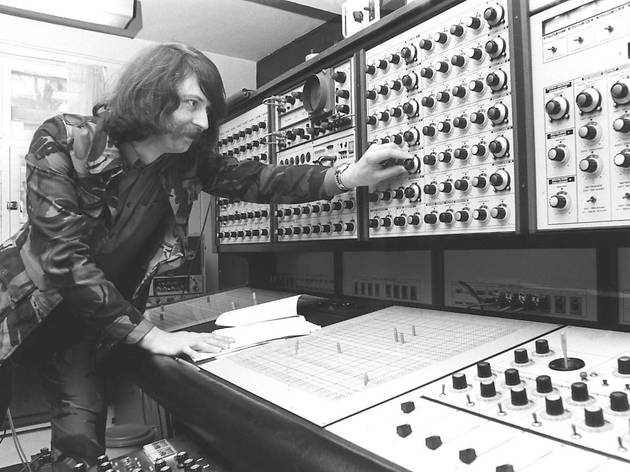 So you've never heard of... The Radiophonic Workshop
Everything you need to know about the cult musical ensemble and soundtrack composers of new horror film, 'Possum'
What's this? The latest in retro DJing?
Nope. Beginning in 1958 as the BBC Radiophonic Workshop, it pioneered electronica, creating effects and soundscapes for radio and TV shows.
Such as?
'The Hitchhiker's Guide to the Galaxy', 'Blue Peter', and, most famously, 'Doctor Who'.
'Wooo-hoooh, woooooo-hoooooh?'
Yep. The late Delia Derbyshire took composer Ron Grainer's theme and performed it on oscillators, using 'hand swoops' to generate that swirling feel.
What else did they use to make music?
They raided scrapyards for instruments and even recorded bees. Derbyshire was also the world's foremost practitioner of playing the lampshade.
Where did they work?
In a converted ice rink in Maida Vale. The studio became an artistic hub – legend has it you could bump into avant-garde composer Karlheinz Stockhausen next to Lulu in the lunch queue.
Radiophonic Workshop legend Delia Derbyshire in action
Why are we talking about them again now?
They've just created their very first film score for Matthew Holness's chiller 'Possum'.

Spooky!
'Possum' harks back to British horror films of the '70s. 'The soundtrack is a testament to their mastery of sound,' says Holness. 'It's unnerving, atmospheric, and deeply moving.' While the soundtrack incorporates some rediscovered Derbyshire tapes, sadly it doesn't feature any lampshade-playing.

'Possum' OST is available via download, streaming and on CD from Fri Oct 26. 'Possum' is in cinemas on the same day