Star Wars: Episode V - The Empire Strikes Back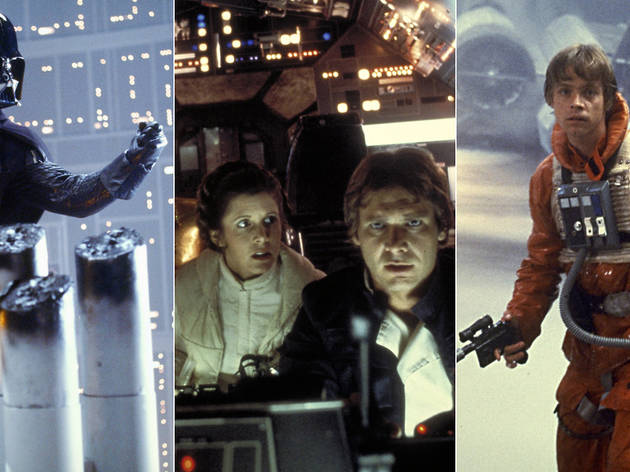 This second instalment of the 'Star Wars' frachise, directed not by George Lucas but by his former USC tutor Irvin Kershner, is the tautest - an extended ricochet from one incendiary set-piece battle to another which still finds time to attend to plot, pace and character.
After the destruction of the Rebel base on icy Hoth, Han (Ford), Leia (Fisher) et al, escape in the Millennium Falcon, eventually finding dubious sanctuary in the city of Bespin. Meanwhile, Luke (Hamill) heads for the Degobah system to be schooled in Jedi lore by Yoda. These two plot strands dovetail in the final quarter, when Luke rushes to Bespin to save his friends and confront Darth Vader, ignoring Yoda's pleas that he finish his training and risking his own helpless conversion to the Dark Side.
Release details
Cast and crew
Screenwriter:
Leigh Brackett, Lawrence Kasdan, George Lucas
Cast:
Mark Hamill
Harrison Ford
Carrie Fisher

Rating Breakdown
5 star:

0

4 star:

1

3 star:

0

2 star:

0

1 star:

0