Ten new movie releases you need to know about this month
February's biggest, best and trending films
1
The Lego Batman Movie
If Ben Affleck didn't do it for you, try the Lego caped crusader. Batman (voiced by Will Arnett) was the breakout star of 2014's wickedly clever and funny 'The Lego Movie', a sneering, self-involved and utterly incompetent superhero. So it's not a huge surprise that he's getting his own movie. And the trailers are hilarious, pitching Bats against the joker (Zach Galifianakis). Out on Feburary 10
2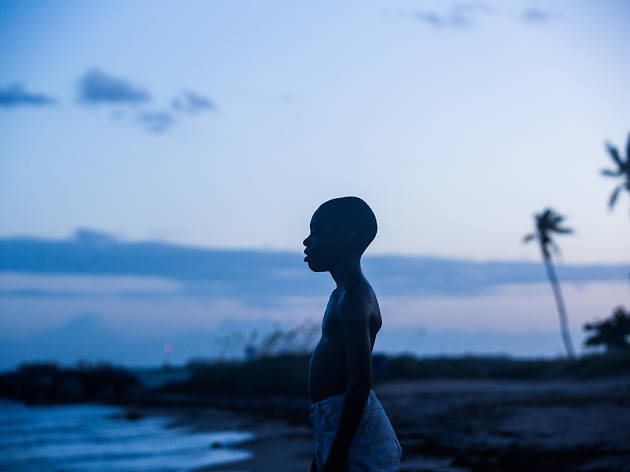 Moonlight
This sensitive and moving coming-of-age drama is one of Oscar season's most talked-about movies. It follows the life of young outsider Chiron as he grows up black and gay in a tough neighbourhood of Miami. 'Moonlight' is up for eight Oscars, including Best Picture and a Best Supporting Actress nod for Naomi Harris's performance as Chiron's drug-addicted nurse mum. Out on February 17
3
Fifty Shades Darker
Anastasia left billionaire bottom-slapper Christian Grey at the end of 'Fifty Shades of Grey'. But the film made $500 million at the box office, so no surprise, here comes a sequel, adapted from the second book in EL James's bestselling erotic series, and arriving just in time for Valentine's Day. Out on February 10
4
John Wick: Chapter Two 

In 2014, no one predicted that Keanu Reeves playing a retired hitman who takes out the thugs who killed his puppy would be any good. But 'John Wick' was a belter, so here's the sequel, in which Keanu goes ballistic again, this time in Rome where he faces off against mysterious assassins.
5
20th Century Women
How should a divorced mum (Annette Bening) steer her 15-year-old son through puberty? 'With a little help' is the answer in this funny and heartfelt drama set in California at the end of the 1970s. It's written and directed by Mike Mills, and is loosely autobiographical about his relationship with his mum. (Mills made 'Beginners' in 2011, inspired by his dad coming out late in life.) Out on February 10
6
Fences

In 2010, Denzel Washington and Viola Davis starred in a Broadway revival of 'Fences', August Wilson's 1983 Pulitzer Prize-winning play about an unhappy African American couple in the 1950s. The pair appeared on stage 114 times together. Now, comes the screen version, with both actors reprising their roles, and Washington directing. 'Fences' is nominated for four Oscars. Out on February 10 (West End) and February 17 (across London)
7
Patriots Day

Mark Wahlberg's name is on the poster in big letters, but the city of Boston is the true star of this action drama about the 2013 terrorist attack on the Boston Marathon. And despite that flag-waving title, this is an emotionally powerful and gripping film, following first responders, survivors, investigators and the perpetrators. Out on February 24
8
Hidden Figures

In the early 1960s, they were known as 'human computers' – the boffins who calculated the equations that helped America win the space race. 'Hidden Figures' tells the untold story of three female African American mathematicians who worked as human computers at Nasa. Taraji P Henson, Octavia Spencer and Janelle Monáe star as the trio. Out on February 17
9
Prevenge
Alice Lowe played a murderous caravanner in 'Sightseers'. Expect the same seriously macabre black humour in 'Prevenge', which she wrote, directed and stars in as a pregnant woman on a homicidal rampage. Amazingly, Lowe shot the film in 11 days while she was actually seven months pregnant. Out on February 10
10
The Founder 
Michael Keaton made a blistering comeback in 'Birdman'. The Keatonnaissance continues with this burger biopic about the businessman who built McDonald's into the world's biggest fast food chain. Out on February 17
Find cinemas in London
What's on in cinemas now
Sponsored listing
Bodean's
The Old Street barbecue joint is one of six Bodean's in London – a group specialising in big US flavours, most of which come from an oak-burning smoke pit cooking all manner of meat. Expect ribs, pulled pork, burnt ends, smoked sausages, chickens and combos thereof.    So plenty to get stuck into from the pit. Elsewhere the menu ranges from 'teasers' of clam chowder, nachos and wings to deli sandwiches, burgers, hot dogs, steaks, burritos, jerk chicken and cajun swordfish. And if you're looking for some veg? Well, there's coleslaw, corn on the cob and... onion rings? Drinks include Sam Adams and Bud on draught, alongside cans and bottles of US and British craft beer. Cocktails are mostly classics.  
Old Street
Online booking