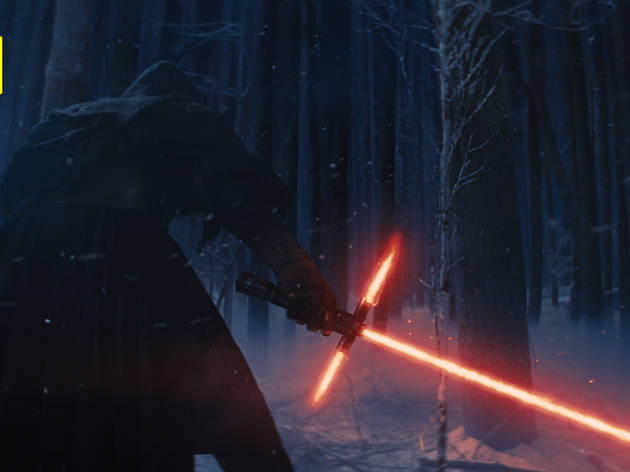 1/10
The most promising crop of blockbusters in living memory is ready to roll If you're one of those bores who likes to moan about Hollywood's dependence on franchise hits, the news that 2015 is riddled with sequels won't do much for you. But if you're a fan of, say, Chewbacca, James Bond, Mad Max, Katniss Everdeen, The Terminator or dinosaurs on the rampage, you might be in for a treat. Or a whole year of treats. It all kicks off with Marvel's 'The Avengers: Age of Ultron' in April, heralding a summer season crammed with big-budget treats including 'Mad Max: Fury Road', 'Jurassic World', 'Terminator: Genisys' and theme-park derived adventure 'Tomorrowland' with George Clooney. Then at Christmas, things get seriously ballistic as new Bond flick 'Spectre', 'The Hunger Games: Mockingjay Part 2', 'Star Wars: The Force Awakens' and 'Mission: Impossible 5' are all released within a few weeks of each other. You won't know whether to laugh, cry or kiss a wookiee.
2/10
The gender revolution in comedy is continuing Some of Hollywood's funniest women will be tickling our collective fancies this year. For 'Sisters', longtime collaborators Amy Poehler and Tina Fey reunite as a pair of siblings throwing one last house party before their parents sell the family estate, while the wondrously disgraceful Melissa McCarthy reunites with 'Bridesmaids' co-star Rose Byrne and director Paul Feig for espionage comedy 'Spy'. Aca-scuse me! The 'Pitch Perfect' ladies are back and hitting the high notes (we hope) in a sequel rather unexpectedly set in deepest Germany. And is stand-up comedian Amy Schumer about to become the new Kristen Wiig? She writes and stars in 'Knocked Up' director Judd Apatow's new comedy 'Trainwreck', a film drawn from Schumer's own experiences as a down-on-her-luck single girl.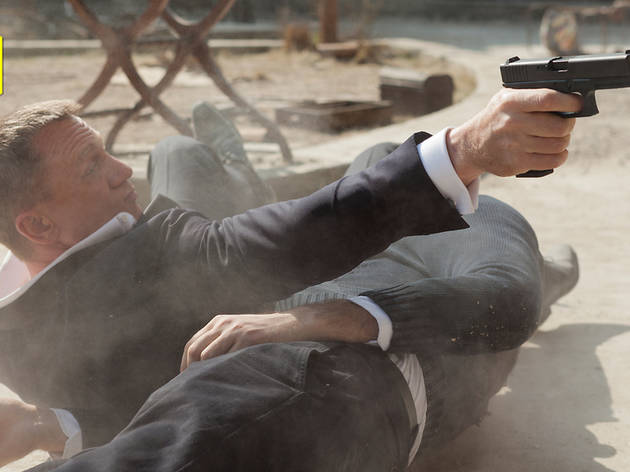 3/10
Old school heroes are back (along with a few heroines) Don't worry, we're not going to wax lyrical about the days when men were men and jaws were square. But 2015 does seem to have more than its fair share of macho throwbacks, as Harrison Ford steps back into Han Solo's fashionable leather boots for 'Star Wars: The Force Awakens', Daniel Craig fingers his Beretta as James Bond in 'Spectre' and Tom Cruise goes extreme spelunking in 'Mission: Impossible 5'. But looking tough and capping chumps isn't a purely masculine proposition: Scarlett Johansson proves once again that she's the only one of the Avengers team who doesn't suffer a personality crisis every five minutes in 'Age of Ultron', Charlize Theron rivals the title character in the insane ass-kicker stakes in 'Mad Max: Fury Road' and Jennifer Lawrence is set to bring down an entire civilisation in 'The Hunger Games' finale. Top that, 007.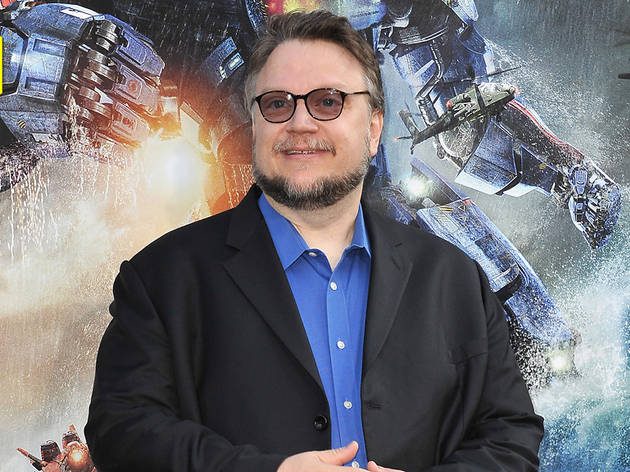 4/10
It's a huge year for world cinema With a few exceptions, 2014 was a poor year for foreign film – probably because the world's finest directors were all hard at work on new projects. Paolo Sorrentino, director of Time Out favourite 'The Great Beauty', will make his second foray into English-language cinema with 'The Early Years', as Michael Caine and Paul Dano play old friends reunited in an Alpine hotel. European masters Yorgos Lanthimos ('Dogtooth'), Pedro Almodóvar ('Bad Education') and Gaspar Noé ('Enter the Void') are also set to release new work. Mexican director Guillermo del Toro follows his hugely successful 'Pacific Rim' with eerie haunted house tale 'Crimson Peak', while fans of Asian cinema are also set for a thrilling year: 'I Wish' director Hirokazu Koreeda delivers another tale of precocious kids in 'Kamakura Diary'; Wong Kar-Wai reunites with star Tony Leung for romantic drama 'The Ferryman'; and master of ultra-violence Takashi Miike offers up the enticingly titled 'Yakuza Apocalypse: The Great War of the Underworld'.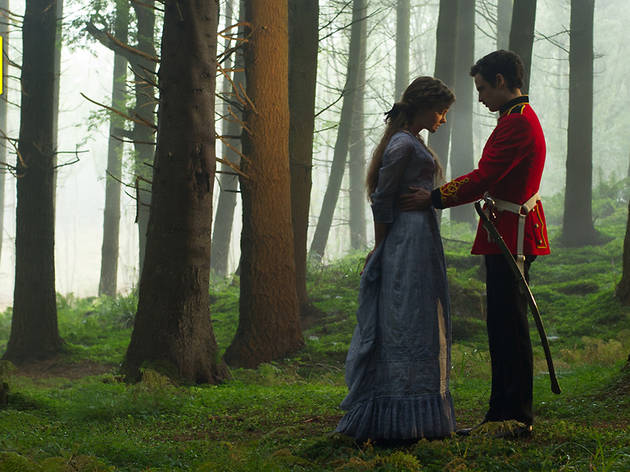 5/10
There's a bumper crop of Brit hits After a quiet 2014, it looks like Carey Mulligan will be everyone's favourite Brit starlet again this year, with a pair of high-profile period dramas. In May she stars in a new adaptation of Thomas Hardy's doomed romance 'Far from the Madding Crowd', before returning in September to head up the all-star cast of historical drama 'Suffragette' alongside Meryl Streep and Helena Bonham Carter. One film we can't wait for is 'Kill List' director Ben Wheatley's film of J G Ballard's brutalist urban nightmare 'High-Rise', starring everyone's favourite trickster God Tom Hiddleston. Sacha Baron Cohen returns to character comedy with odd-couple romp 'Grimsby', in which he plays a football thug forced into hiding with his spy brother. And for fans of cosy fireside flicks, Sir Ian McKellen has ditched Gandalf's staff for Sherlock's pipe, playing the great detective in his later years in 'Mr Holmes'.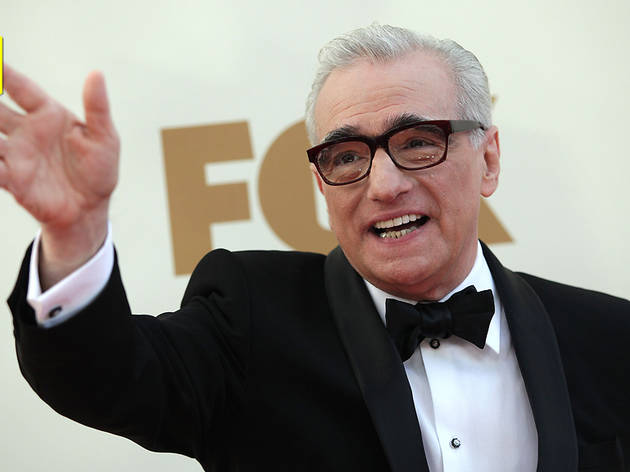 6/10
Legendary American directors are going all-out for Oscar glory Many of our favourite American directors are set to release major new films this year. Martin Scorsese offers 'Silence', in which Andrew Garfield and Liam Neeson play seventeenth-century monks on a mission to Japan. The dream team of Steven Spielberg and Tom Hanks reunite for Cold War spy thriller 'St James Place', while that film's screenwriters the Coen brothers have pulled together a cast heaving with A-listers (deep breath: George Clooney, Scarlett Johansson, Tilda Swinton, Jonah Hill, Channing Tatum and Ralph Fiennes) for comedy caper 'Hail, Ceasar!'. Todd Haynes has the perfect casting of Cate Blanchett and Rooney Mara on his side for 'Carol', an adaptation of Patricia Highsmith's tale of a shopgirl who falls in love with a married woman. And we haven't even mentioned Terrence Malick, back with Hollywood satire 'Knight of Cups', or 'Rampart' director Oren Moverman, whose 'Time Out of Mind' stars Richard Gere as a homeless man in New York.
7/10
Documentaries are getting tough 2015 is set to be a stellar year for hard-hitting docs. First up, crusading Oscar-winner Alex Gibney has got the Church of Scientology in his sights. Gibney's docs have dropped bombs on the Catholic Church, Enron and Julian Assange, so expect explosions when 'Going Clear' hits cinemas. Also on our radar is 'Racing Extinction'. About to premiere at Sundance, this doc might do for endangered species what an 'An Inconvenient Truth' did for global warming. Meanwhile, two cultural heavyweights meet in 'The Salt of the Earth', Wim Wenders's new doc about the world's greatest living photographer, Sebastião Salgado, and we've also heard good things about jazz doc 'Keep on Keepin' On'.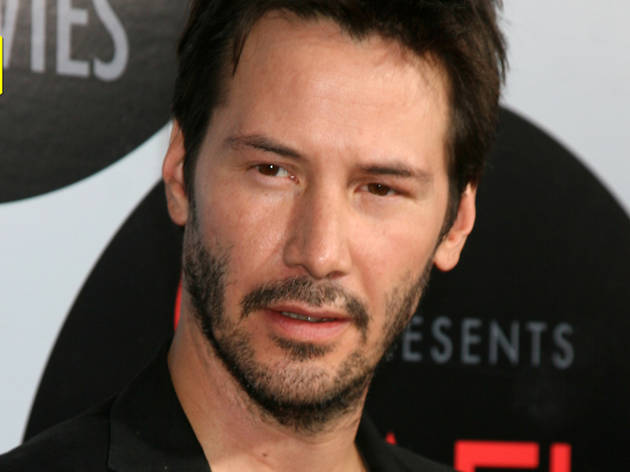 8/10
It's the year of countless comebacks We've had the McConaissance and the Second Coming of Keaton, now a whole bunch of icons both real and fictional are crawling back out of the cinematic woodwork. Fans of top-drawer trash will thrill to the news that 'RoboCop' director Paul Verhoeven is set to release his first feature since 2006. 'Elle' follows a high-flying CEO who turns the tables on her stalker by stalking him right back. Meanwhile, UK audiences will get the chance to see Keanu Reeves in his first decent role for a while: revenge flick 'John Wick' thrilled American critics last year. Fictionally speaking, two '80s action stars are muscling back out of retirement, albeit in rebooted form: 'Mad Max: Fury Road' sees Tom Hardy taking over the role of the apocalyptic outback outlaw, while 'Terminator: Genisys' features cyber-codger Arnold Schwarzenegger as the titular killing machine. I want your cardie, your bi-focals and your mobility scooter.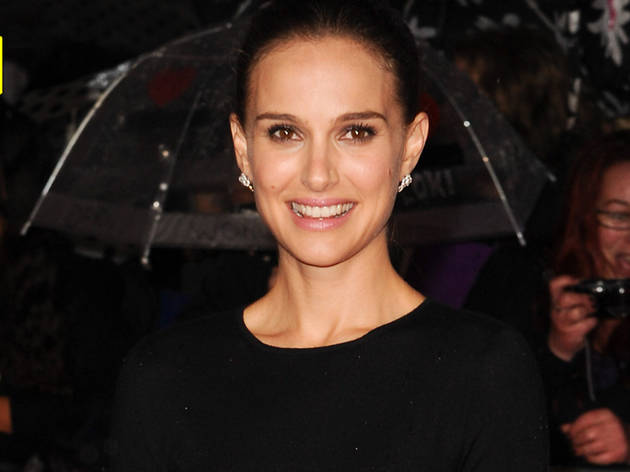 9/10
The western rides again, again! No film genre has been killed off, buried and resurrected as many times as the western. But we haven't clapped eyes on a passel of cowboy yarns this rootin' and/or tootin' since the '70s. Blame Quentin Tarantino, whose spaghettified slavery satire 'Django Unchained' kicked off this latest rebirth, and will be followed – perhaps in 2015, but more likely next year – by another band of bloodthirsty bounty hunters in 'The Hateful Eight'. Frontier tales scheduled for this year include 'Jane Got a Gun' starring Natalie Portman as a wild west widow, 'Slow West' which sees Michael Fassbender play a mysterious prairie traveller, Danish-funded revenge tale 'The Salvation' starring Mads Mikkelsen and 'The Revenant', in which Leonardo DiCaprio plays a trapper who survives a bear attack. The poor critter probably had to sit through 'Titanic' too many times…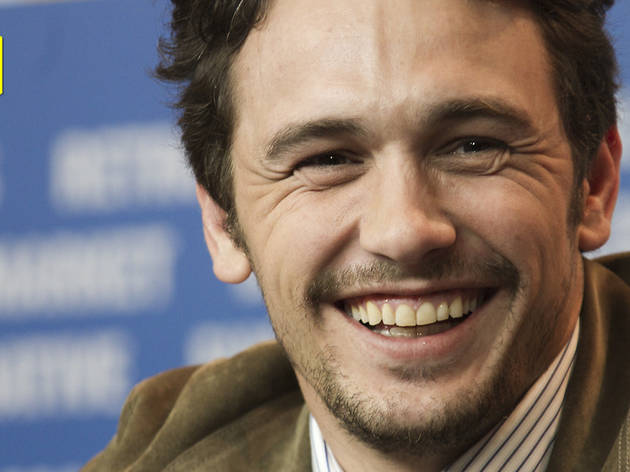 10/10
It's a great year for far-out biopics Forget war heroes, crusading politicians and washed-up rockers: in 2015 we'll enjoy biopics of (among others) the originators of gangsta rap, a woman who rewrote the map of the Middle East and the inventor of the Miracle Mop. The latter is perhaps the most high profile: entitled 'Joy', the film reunites director David O Russell with stars Bradley Cooper and Jennifer Lawrence, who'll play the single mother whose invention made her a multi-millionaire. Other real-life stories to look out for include 'I Am Michael', in which James Franco teasingly stars as gay activist turned 'cured' Christian Michael Glatze; 'Straight Outta Compton' about relentless rap heroes NWA; 'The End of the Tour', in which Jason Segel takes an unexpectedly serious role as troubled writer David Foster Wallace; and Werner Herzog's 'Queen of the Desert', starring Nicole Kidman as turn-of-the-century traveler, archaeologist and spy Gertrude Bell.
Ten reasons why 2015 will be an amazing year for film
From the multiplex to the arthouse, this is a special year for movies
Depending on who you spoke to, 2014 was either a cinematic treasure trove or the worst year in movie memory (we reckon it was a bit of both). But we'll be stunned if 2015 doesn't finish in a flurry of breathless think pieces declaring a 'new golden age of cinema'. From 'Star Wars' to Paolo Sorrentino, from James Bond to JG Ballard, from men in tights to women in love, this year will knock your socks off.