The 20 best films of 2014
We pick our 20 favourite movies from the eye-opening, unpredictable cinematic smorgasbord that was 2014
1/20
It could have been awful, but in the hands of producer David Heyman (the 'Harry Potter' films) and director Paul King (TV's 'The Mighty Boosh'), this first-ever movie spin on Michael Bond's tale of a Peruvian bear who arrives in London was sweet and smart. We said'Anyone with fond memories of the books or a dusty Paddington Bear sitting on a shelf in their childhood bedroom can rest easy: this first-ever movie take on Peru's furriest export is a cuddly, thoughtful triumph.' You said'Delightful Paddington reimagining, a Christmas-time treat for filmgoers of all ages.' Critique, timeout.com Read review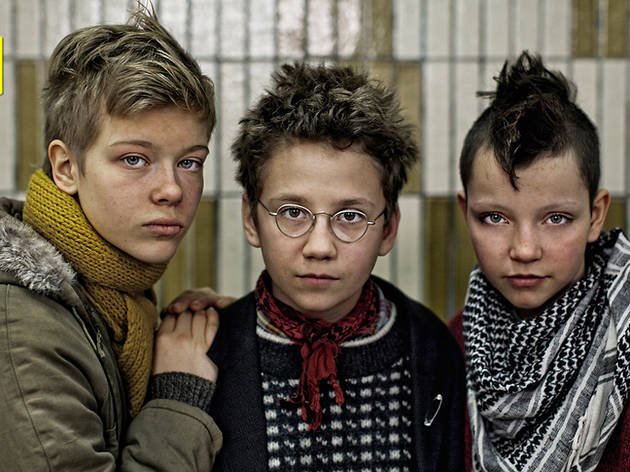 2/20
After a decade spent indulging his darkest, artiest fantasies, Swedish director Lukas Moodysson rediscovered his mojo by adapting his wife Coco's graphic novel about three bored, suburban pre-teen girls who form the world's most haphazard punk band. Exploding with life and wit, steeped in warmth and understanding, 'We Are the Best!' is proper rock 'n' roll cinema. We said'Moodysson's sense of place, period and character is incredibly surefooted, and there's boundless joy to be found in watching Bobo and Klara make their thunderously confident first steps towards punk superstardom.' You said'I haven't seen tweenage rebellion portrayed better. Great story, funny, touching. The girls were great, very real. Loved it.' Zohra J, timeout.com Read review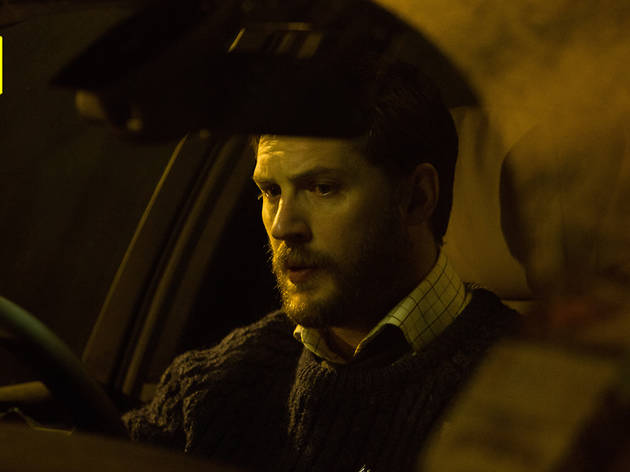 3/20
Tom Hardy excelled himself in this conceptual drama set almost entirely in a car over a few hours as Hardy's middle-aged, middle-class everyman drives along a motorway at night, negotiating the unravelling of his professional and personal lives on his mobile phone. We were seduced by Hardy's gentle Welsh accent and his ability to bury trauma beneath a calm surface. We said'A masterclass in how the most local and hemmed-in stories can reverberate with the power of big, universal themes. Tense and troubling.' You said'The story is so well executed – an absolutely flawless performance from Tom Hardy with no other performers physically present off whom to bounce.' MikeT, timeout.com Read review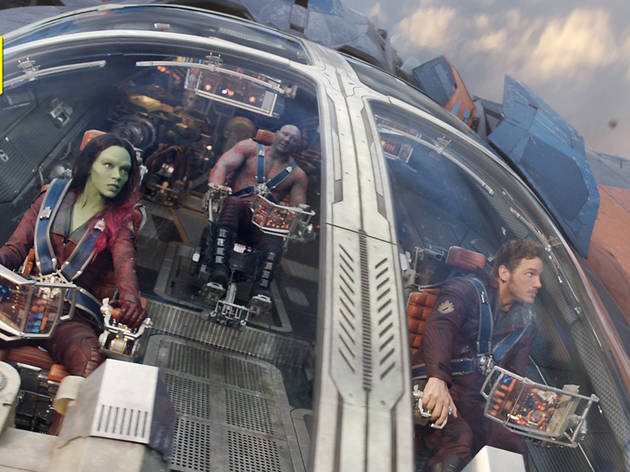 4/20
Like Christmas in July, Marvel's least-known property turned out to be an overflowing gift-box of nerd-friendly treats. The tale of five mismatched anti-heroes on a mission to save the universe, it was crammed to bursting with edge-of-the-seat space battles, monumental explosions, effortlessly snappy one-liners and genuinely odd, memorable characters. We can't wait for the sequel. We said'Sit back and enjoy the ride, as the film ricochets from one dazzling, frazzling action set-piece to the next, pausing only to charm our socks off with another pithy retort, classic bubblegum-pop hit or cutely random alien character.' You said'Very funny movie.' Edward Rademaker, timeout.com Read review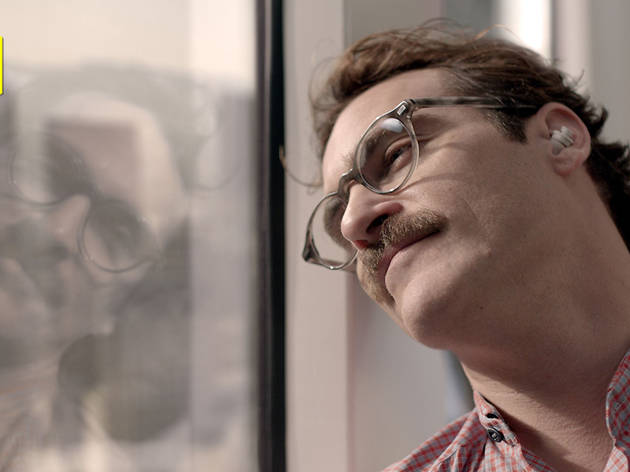 5/20
Joaquin Phoenix ditched his tortured face to play puppy-doggish Theodore, a sensitive guy sometime around 2025 who falls in love with his computer operating system – in a freakishly believable way. In spite of that high-tech concept, 'Her', directed by Spike Jonze, is a good-old fashioned love story, sweet and thoughtful. We said'A keeper of a film, quietly dazzling. Shot in the hazy, honeyed glow of a quirky car ad, you can watch it simply as the history of one man's romantic life.' You said'With so many of us meeting online and often falling in love before we've ever met, many people will relate to Jonze's funny, innovative and unique film.' Maria Costa, timeout.com Read review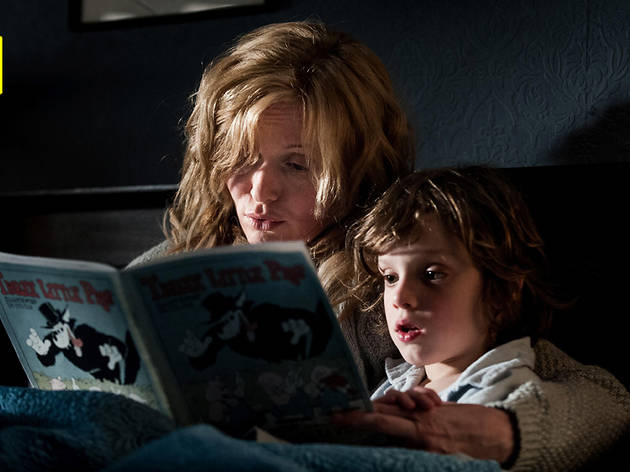 6/20
The best horror film of 2014. If you don't take our word for it, listen to 'The Exorcist' director William Friedkin, who called 'The Babadook' one of the most terrifying films he's ever seen. Directed by Australian first-timer Jennifer Kent, this is horror with brains, up there with 'Rosemary's Baby' and 'We Need to Talk About Kevin' in exploring female anxiety about motherhood. We said'Actress-turned-debut-feature-director Jennifer Kent has the storytelling balls to show her entire hand in the pop-up story contained in this freaky book and then make us squirm as events come true.' You said'A rare treat that acknowledges the history of the genre whilst trying to bring something a little different to the table.' Andrew Wilson, timeout.com Read review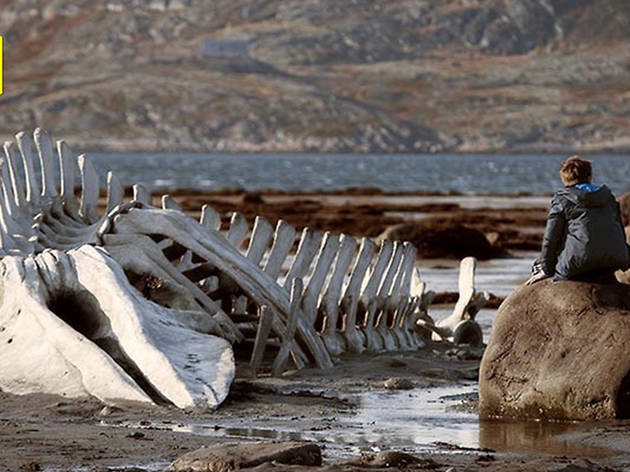 7/20
Russian filmmaker Andrey Zvyagintsev told a vodka-soaked tale of the weight of small-town corruption coming to bear on one Russian man and his family in distant, coastal Russia. This is brutal, fierce, important filmmaking. We said'This is a whale of a movie, grotesque and a little bloated but impossible to ignore. Its power and its horrors sneak up on you.' You said'What a magnificent film! Immerse yourself on a big screen.'Alan P, timeout.com Read review
8/20
The most misunderstood film of the year – in a display of rampant but hardly unprecedented idiocy, bankers across the globe block-booked cinemas so that entire companies could watch it together – Martin Scorsese's slick, savage and unexpectedly hilarious satire exposed the emptiness and cruelty at the heart of the economic sector. We said'The big set-pieces are among the most memorable of Scorsese's career, rivalling 'Goodfellas' for sheer vitality. The result may not be the most measured take on the ongoing financial crisis, but it is without doubt the most entertaining.' You said'Vibrant, morally dubious romp which rollicks along so entertainingly that the three hours seem a lot shorter than most standard length fare.' Critique, timeout.com Read review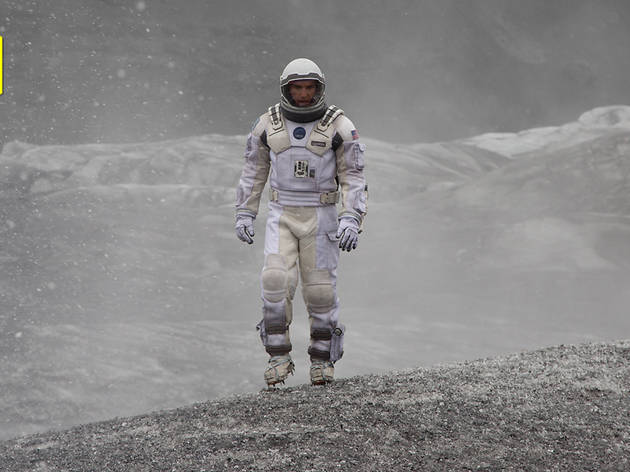 9/20
Not everyone was sold on Christopher Nolan's space adventure. They were wrong. We were on the edge of our seats, gripped by the emotional drama and even more so by the heart-stopping action. Best of all: a tidal wave as high as a mountain and an attempted murder in space – where no one can hear you gasp for breath. We said'A bold, beautiful cosmic adventure story with a touch of the surreal and the dreamlike, and yet it always feels grounded in its own deadly serious reality.' You said'I am a science nerd and I confess that occasionally I was irritated by something I knew to be wrong, but it was fleeting and utterly subsumed by the spectacle and the story, the effects and the emotions.' Matt G, timeout.com Read review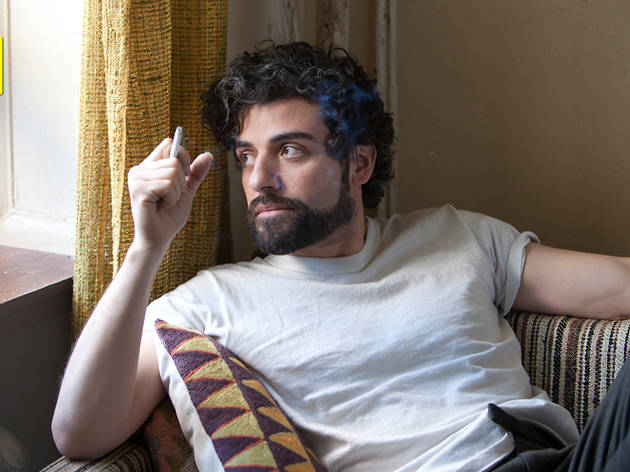 10/20
With this richly evocative period black comedy, the Coen brothers pulled off a brilliantly bleak and blunt portrait of a semi-fictional, down-on-his-luck folk musician (Oscar Isaac) in early 1960s New York City. The soundtrack lived on throughout 2014, while the Coens' sense of time and place lingers long in the memory. We said'Here are the Coens in the miniature, funny-weird-sombre mode of "A Serious Man", although the love they show for the music nods to "O Brother, Where Art Thou?" too.' You said'A terrific film about that moment which arrives in almost every artist's life – when they realise that they have to grow up and get a proper job. Oscar Isaac brings loads of attitude and wonderfully castable hair to the role.' Barry Bootle, timeout.com Read review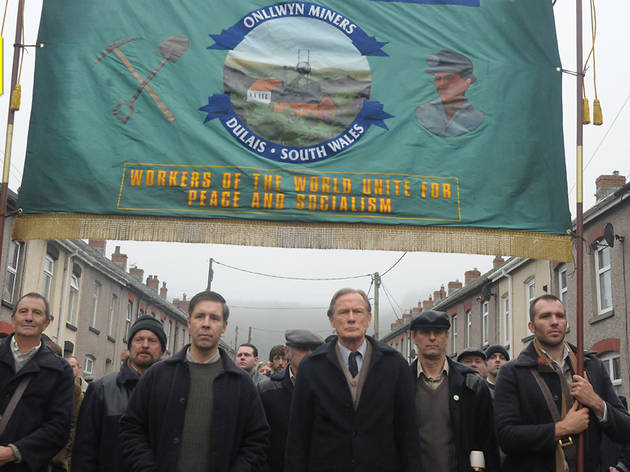 11/20
This deeply charming and moving British comedy told of a group of gay activists who travelled to a Welsh village in the mid-1980s to support striking coal miners. The result was a winning balance of punch-the-air joyful moments and quieter reflection on what solidarity really means. We said'…for a defiantly mainstream film, it's free of coyness or embarrassment and unashamed of shouting about the powers of solidarity, friendship and empathy. It's a joyous film, full of love and warmth but unafraid to admit that with sticking out your neck comes struggle and sorrow. Truly lovely.' You said'Unless you're heartless, you'll leave the cinema wanting to wave the rainbow flag to the tune of Billy Bragg.'Anastazja O, timeout.com Read review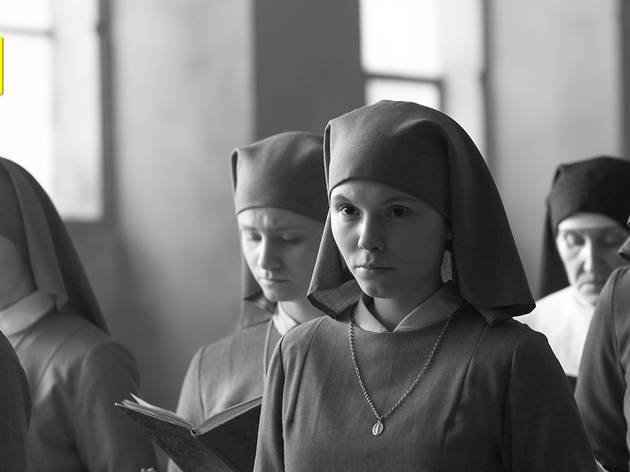 12/20
The saddest film of 2014, Pawel Pawlikowski's coming-of-age drama about an apprentice nun learning the fate of her family in the wake of WWII is a perfectly formed gem. A tale of grief from a director suffering through his own, very personal tragedy, 'Ida' utilises stark and boldly original framing to strand its characters in a harsh, unforgiving cinematic landscape. We said'The effect is somewhere between incredible beauty and mounting discomfort: a direct reflection of how sheltered Ida views the strange, terrifying world she's thrust into. And as the story unfolds, as the outrages pile up like corpses, it's impossible not to be thrown in there with her.' You said'It feels like a Sunday afternoon in winter, a mixture of soothing comfort, slow motion, and discomforting thoughts that can't help emerging from the past.' Hugh St Georges, timeout.com Read review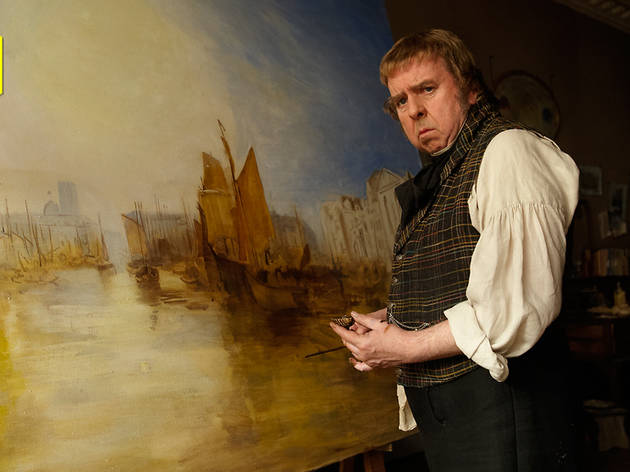 13/20
British director Mike Leigh had been plotting for at least a decade to make this story about the later years of the great painter JMW Turner. He and actor Timothy Spall delivered a fascinating character study: thoughtful, a little strange and always fiercely smart in its examination of what it means, in life and love, to be an artist. We said'What makes 'Mr Turner' doubly fascinating is the mystery at its heart: what defines an artist's relationship with his or her subject? Can it be explained? Can you trace clear lines between the creator and the work?' You said'A beautiful film which tells the story of what it takes to be an artist, and a relief to see a film where scenes are allowed to unfold without endless cutting and fast jumping around in case the audience get bored. I loved it.' Maria, timeout.com Read review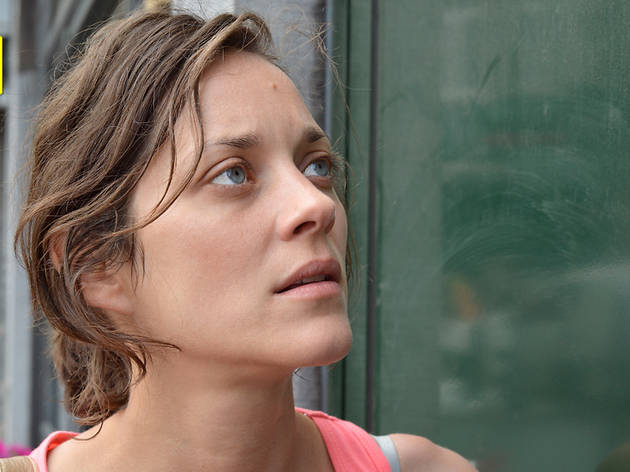 14/20
Belgium's Dardenne brothers make modern-day suburban parables, simple on the surface but bubbling with ideas. In this tale, Marion Cotillard plays a depressed woman who must persuade her factory colleagues to vote for her to keep her job in the face of probable redundancy. We said'Up there with "The Child" or "Rosetta" in its cast-iron sense of purpose, searing relevance and understanding of how tough it is for all of us, especially the less well-off, to do the right thing in our everyday lives.' You said'It presents a simple moral dilemma, then shows us sixteen different angles which demonstrate that it is perhaps not as simple as first thought. A film that everyone should see.' Nick M, timeout.com Read review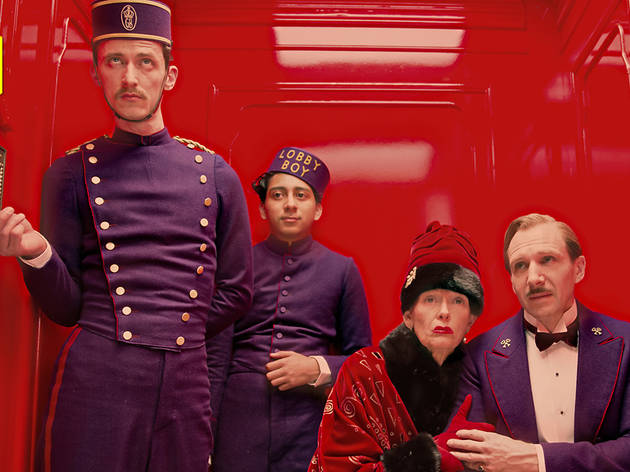 15/20
This wasn't only Wes Anderson's biggest ever box-office success, it was also the American director's most purely enjoyable film since 'Rushmore'. Its story of an eccentric, pre-war middle-European hotel – the site of a mysterious death – also featured a surprisingly hilarious performance from Ralph Fiennes as a concierge. We said'Full of Anderson's visual signatures – cameras that swerve, quick zooms, speedy montages – it's familiar in style, refreshing in tone and one of Anderson's very best films.' You said'This film is as beautifully packaged, sumptuously inviting and deliciously addictive as a pastry from the Mendl bakery. And I felt I was devouring it, rather than watching it.' Suzy L, timeout.com Read review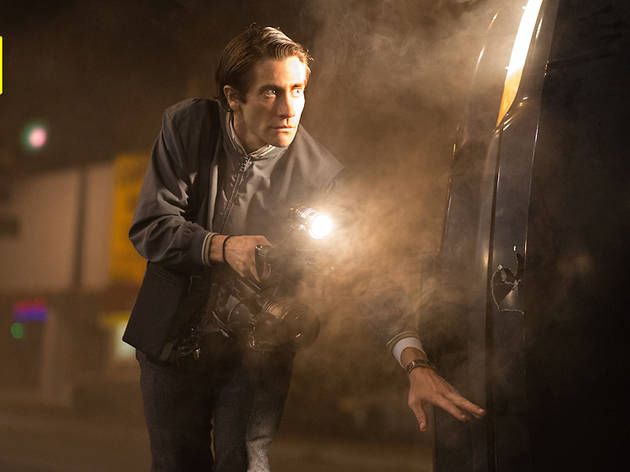 16/20
Bolting the crisp sleekness of 'Drive' to the gutter intimacy of 'Taxi Driver', first-time director Dan Gilroy shone a light into the murkiest corners of America's 24-hour news fixation. The message may not be new, but the combination of shimmering style and razor-sharp observation – all hinging on Jake Gyllenhaal's never-better performance as the reptilian Lou Bloom – felt bracingly fresh. We said'This viciously funny film twins the frenetic, sleazy hunt for shocking footage with the career ambitions of a closet psycho who, naturally, rises to the top.' You said'A brilliant quirky thriller. Fantastic performances all round – my emotions were all over the place!' Chelsey L, timeout.com Read review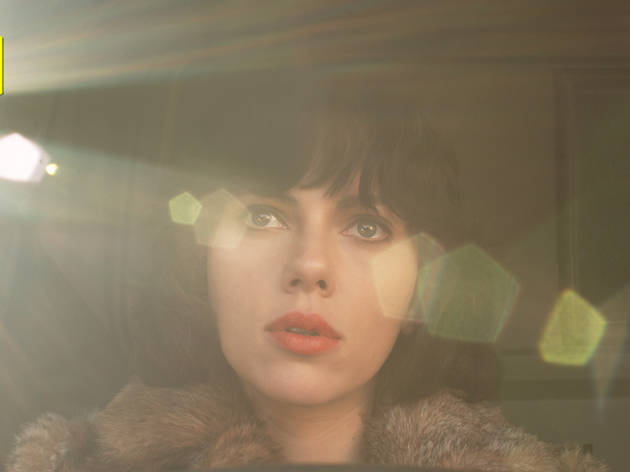 17/20
Splitting audiences right down the middle, this tale of a predatory extraterrestrial stranded in Glasgow was – depending on who you believe – either a dour, plotless slice of pseudo-arty sci-fi or the year's most entrancing, unpredictable and gloriously befuddling metaphysical experience, featuring a career-defining turn from the spectral, terrifying Scarlett Johansson. No prizes for guessing which side we're on. We said'An intoxicating marvel, strange and sublime: it combines sci-fi ideas, gloriously unusual special effects and a sharp atmosphere of horror with the everyday mundanity of a woman driving about rainy Scotland in a battered Transit van.' You said'Stunning and unforgettable, it might require a little patience at times but it is such a rewarding film. Can't wait to see again!' Peter L, timeout.com Read review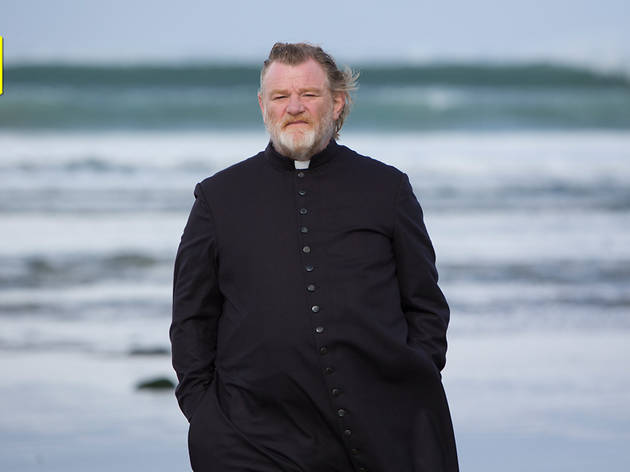 18/20
Centred around a powerhouse turn from the mighty Brendan Gleeson as a decent priest trying to heal his shattered small-town Irish community, 'Calvary' is angry, heartfelt and hilarious in roughly equal measure. It's a film of intimate, acutely observed moments that gradually builds towards a devastating conclusion. We said'Hats off to Gleeson, for a career-best – an authentic, heart-and-soul performance. Whatever the weather, he has a face you could watch for hours.' You said'Loved this. No one in the cinema moved or said a word for about a minute after the credits rolled. An elegant reflection on the eternal struggle to be good in a situation where anything goes. And as for the final scene, it was devastating.' Ms Domestic, timeout.com Read review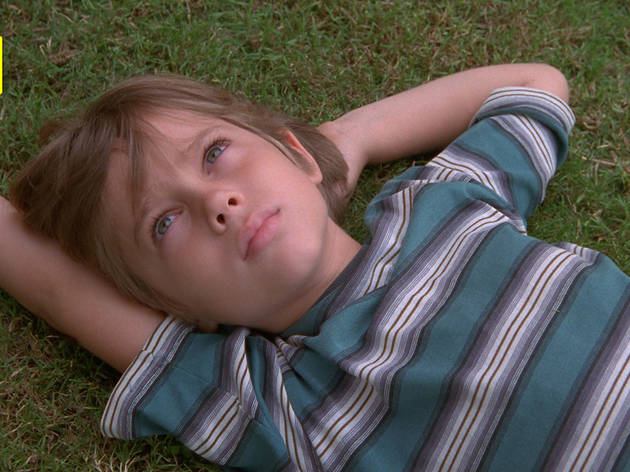 19/20
After watching 'Boyhood' we felt like we'd known Ellar Coltrane all his life – which in a way we had. Director Richard Linklater cast the 20-year-old actor aged seven and filmed him every summer since, making up the storyline as he went along. The result is a near-perfect film about families and growing up, pulsing with the rhythms of real life. We said'"Boyhood"' feels unprecedented for its intimacy; the process is quietly radical, but the unassuming script even more so.' You said'A touching and moving film.' David G, timeout.com Read review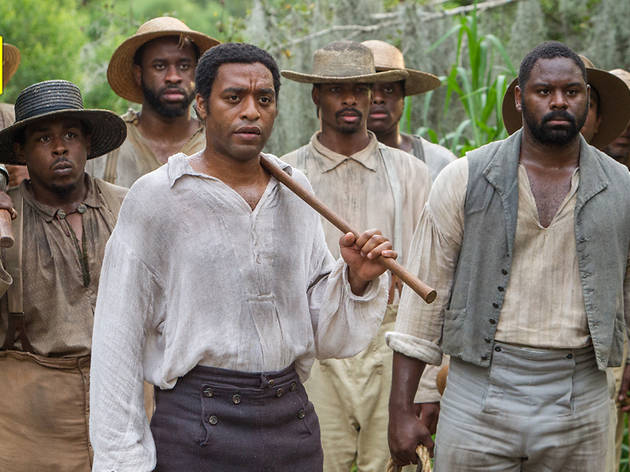 20/20
We waited all year for another film to knock British director Steve McQueen's rigorous, relentless drama off the top spot. It never came. Beautifully written, powerfully performed and shot with clinical, harrowing precision, '12 Years a Slave' will be reducing audiences to rubble for decades to come. As an added bonus, it also marks the first time in decades that the Oscar voters got it absolutely right. We said'What "12 Years a Slave" is really interested in is creating an honest, believable experience: in culture and context, place and people, soil and skin. The cumulative emotional effect is devastating: the final scenes here are as angry, as memorable, as overwhelming as anything modern cinema has to offer.' You said'A powerful and moving story, beautifully told. The acting is superb, the plot gripping and the characters involving.' Steven Green, timeout.com Read review

2014 has been a funny old year at the movies: kicking off with a run of stunning, Oscar-worthy heavy hitters, it seemed to run out of steam a bit in the second half (a handful of late-in-the-day crackers notwithstanding). When we at Time Out came to compile our list of 2014 favourites we did so with an edge of trepidation – could we even make it to a nice round 20?

But once we started shortlisting, any such fears went out the window: this unpredictable and diverse year has in fact delivered on every level, giving us everything from brutally confrontational dramas to warm-'n'-fuzzy family treats, from giddily inventive comedies to gut-wrenching horror nightmares. Here are our picks from a fascinating year in film.

Snap up exclusive discounts in London
Time Out's handpicked deals — hurry, they won't be around for long...