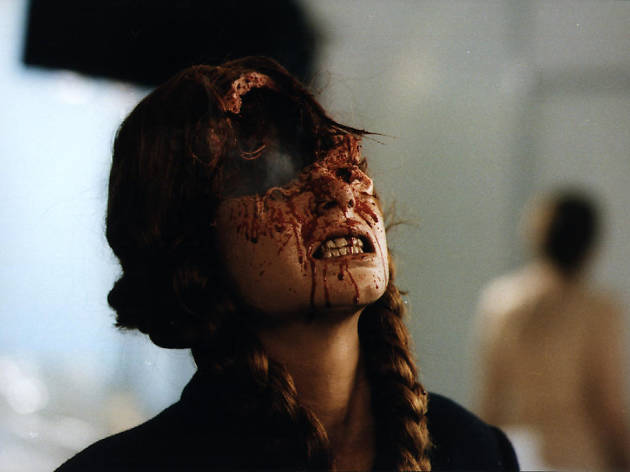 A shamelessly artless horror movie whose senseless story - a girl inherits a spooky, seedy hotel which just happens to have one of the Seven Doors of Hell in its cellar - is merely an excuse for a poorly connected series of sadistic tableaux of torture and gore. Suspense takes second place to repulsion as faces melt into bubbling, psychedelic disfigurements, crumbling zombies appear everywhere for no apparent reason other than to crumble a little more, and characters sporting strange green contact lenses stare ominously into the camera.
Release details
Cast and crew
Director:
Lucio Fulci
Screenwriter:
Lucio Fulci, Giorgio Mariuzzo, Dardano Sacchetti
Cast:
Katherine McColl
David Warbeck
Cinzia Monreale
Antoine Saint Jean

Average User Rating
2.5 / 5
Rating Breakdown
5 star:

0

4 star:

1

3 star:

0

2 star:

0

1 star:

1
A classic from Lucio Fulci, in the sense that it exists in its own universe of senseless gore. I don't mean that to sound as dismissive as it does - just that the plot revolves around a set of circumstances that allow the gory set pieces to take place. Falls from scaffolds, disintegrating corpses, melting faces, mysterious mid-day flashes of lightning, blind women standing in the middle of the highway.... there's some startling imagery here, and some startling gore effects too, although the tarantula attack is rather shoddy. Fulci said that he was influenced by the surrealist work of Antonin Artaud, and wanted to work on a more metaphysical text where the focus was more on images and their effects than a narrative that followed a conventional structure.... whatever the result, this has proved popular with gorehounds around the globe, as well as such fans as Tarantino (who - along with Sage Stallone and Bob Murawski of Grindhouse Releasing - was responsible for the film's successful re-release in the late 90s.
still trying to load and watch the movie but encountering some difficulties from the website