The Divergent Series: Insurgent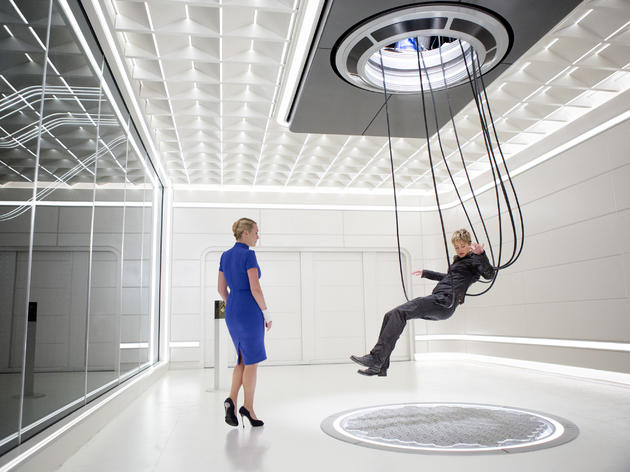 What a waste of Shailene Woodley the 'Divergent' franchise is turning out to be. As butt-kicking Tris, the 'The Fault in Our Stars' actress is the best thing about this second film of Veronica Roth's monster-selling YA novels (basically 'The Hunger Games' with tattoos). After the lifeless first film, 'Insurgent' finds a pulse, but its far-fetched post-apocalyptic world still feels invented solely to make room for a copy-Katniss, lethally-tough heroine. She is Tris, a rare Divergent in a future world in which people are divided neatly into factions according to personality: Abnegation (selfless), Amity (peaceful), Candor (honest) Dauntless (brave) and Erudite (intelligent).
'Insurgent' kicks off where the first film left off. Which means we get to see more of Kate Winslet as ice-cold Jeanine, the leader of Erudite, who is pinning on Tris and Dauntless the attack she masterminded last time around. Enter Naomi Watts as Jeanine's nemesis, a Faction-less rebel whose black eyeliner tells us she spells trouble. The plot makes zero sense, and Woodley's on-screen chemistry with scowling hunk Four (Theo James) is non-existent. Terrible things happen, but betrayals and twists pass without emotional impact. Still, with muscles rippling down her back and terror and heartbreak passing over her face, Tris is a character you can't take your eyes off. No film with Shailene Woodley can be that bland.
Release details
Rated:
12A
Release date:
Friday March 20 2015
Duration:
119 mins
Cast and crew
Director:
Robert Schwentke
Screenwriter:
Brian Duffield
Cast:
Shailene Woodley
Theo James
Jai Courtney
Naomi Watts