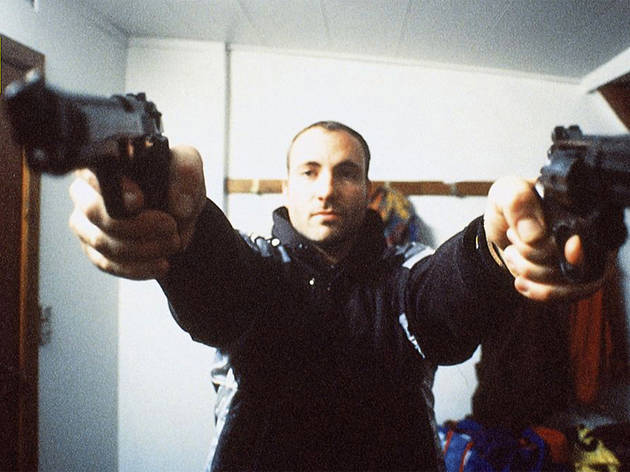 1/5
Refn's first 'Pusher' film is indebted to the Coens' and Tarantino's resuscitation of crime cinema in the '90s; however, fast-forward 15 years and it's now a standard-bearer of its own. The regional atmosphere in Refn's Copenhagen is so strong and authentically grimy that it presages the current Scandi crimewave, and rather than dressing the gangster lifestyle in rich indulgence, the drug pushing lives of Frank (Kim Bodnia) and Tonny (an eye-catching early performance by Mads Mikkelsen) are dispiriting and full of dull, awkward pain. It's a singular and fearful vision of hell on earth that provides the foundation for all Refn would go on to do. Nastiest scene?An addict blackmailed into robbing a bank suddenly shoots himself in front of Frank. We said...'Scorsese is a touchstone, but it's a long time since he achieved this kind of blistering intensity.' Tom Charity He said...'When people say they never imagined Denmark being this way, I say, you know, "Hamlet" did take place in Denmark, and he's a pretty deranged character.' Read the Time Out review of 'Pusher'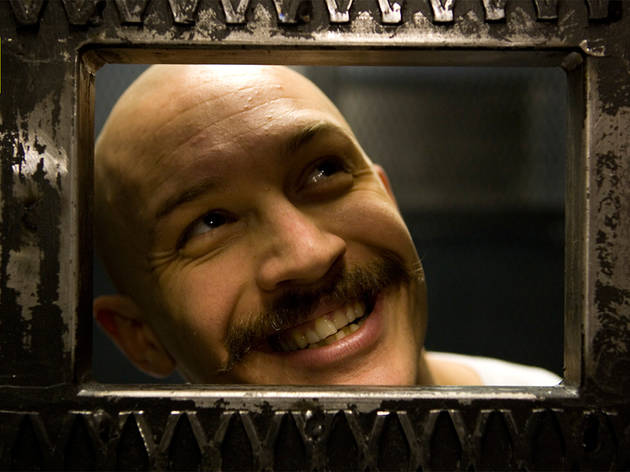 2/5
Refn wasn't able to maintain the rush of momentum from 'Pusher' immediately. His first American film, the thriller 'Fear X' (2003), starring John Turturro, flopped so badly that it bankrupted his own production company. Finding his feet with two financially motivated (and highly effective) 'Pusher' sequels, he then embarked on what was to be the most ambitious film of his career to date. Originally conceived as a routine Brit-crime bruiser, Refn used every formal trick in the book to turn this biopic of Britain's most notoriously violent prisoner into a dazzling Kubrickian meditation on motiveless evil. Tom Hardy is truly unleashed here and gives what may be the performance of his career. Nastiest scene?In a prison art lesson intended as a cringe-worthy 'creative outlet', Bronson traps and ties up the art teacher, crafting a macabre, Grand Guignol-inflected installation. We said...'The whole thing made me want to scrub my brain with Vim.' Dave Calhoun You said...'You cant help but love the man, even if he is violent. A man of principle.' Glenn Estlin, timeout.com/london He said...'Well, I have a very dark side. I think with Bronson I have been exorcising that out of me.' Read the Time Out review of 'Bronson'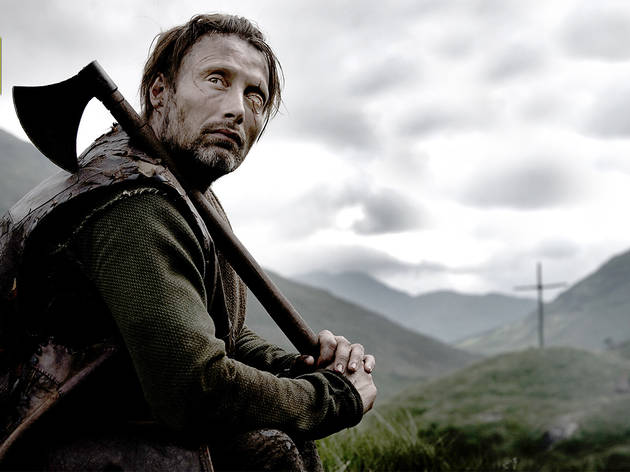 3/5
The most subdued film of Refn's career, and a truer precursor to 'Only God Forgives' than 'Drive', the medieval 'Valhalla Rising' is his crack at making a full-bore art film. The overbearing resemblances to 'Stalker' and 'Aguirre, Wrath of God' may be unflattering to what Refn cooks up, but that's no slight on what is another wholly transporting experience. Mads Mikkelsen plays silent (there's that again) Norse warrior One-Eye, who after escaping captivity in the Scottish Highlands joins a troupe of Crusaders on a boat heading to Jerusalem. Nastiest scene?One-Eye breaks his chains and disembowels his captor. We said...'Brutal and mesmerising… for those who see this savage journey through to the end, there are riches aplenty.' Nigel Floyd You said...'It drained the life out of me – so if that is what was meant to happen, the film succeeded. Apart from that, quite frankly, it was pants.' Rags, timeout.com/london He said...'"Valhalla Rising" is a fusion: there's the samurai, the spaghetti western, a sci-fi movie, a drug movie, there's Snake Plissken, there's Tarkovsky, Herzog, Kubrick, and Malick.' Read the Time Out review of 'Valhalla Rising'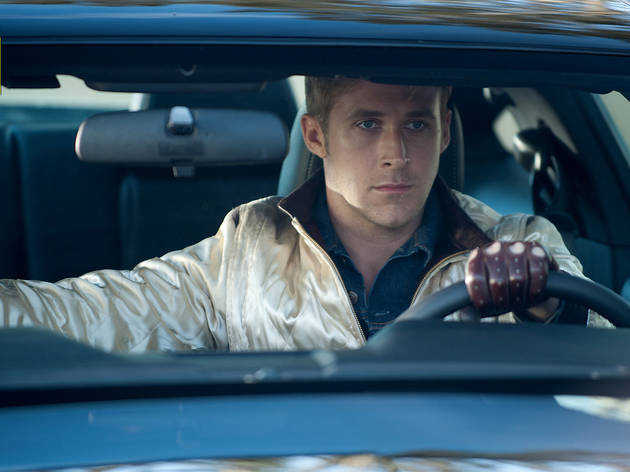 4/5
And so we come to the big one. Let's paraphrase a quote from 'Lebowski': 'Sometimes there's a film, well – it's the film for its time and place'. 'Drive' caught Cannes critics and audiences like a bolt from the (deep neon) blue, its success seeming to fill a psychic craving for unalloyed, sexy pure-grade pulp. It was a crime film, authentic and loving in its scuzzy LA detail, that was both lushly beautiful and savagely grotesque, with a dark balance of sin and heroism. Ryan Gosling was cemented as the sex symbol of his generation, but Albert Brooks as the villain Bernie Rose was an even bigger revelation. Nastiest scene?Gosling transmits what is perhaps the most psychopathic display of tenderness and affection in film, head-stamping a goon and snogging Carey Mulligan in one frightening flourish. We said...'"Drive" never drags: this is a welcome riff on old material, a pulse-pounding, electronically enhanced cover version of a beloved standard.' Tom Huddleston You said...'This film was so violent that I marched it back to the DVD library at 10:30pm!' T Marotta, timeout.com/london He said...'(Gosling's character) is the man we all aspire to be. But he wasn't meant to live in the real world. He's too noble, too innocent.' Read the Time Out review of 'Drive'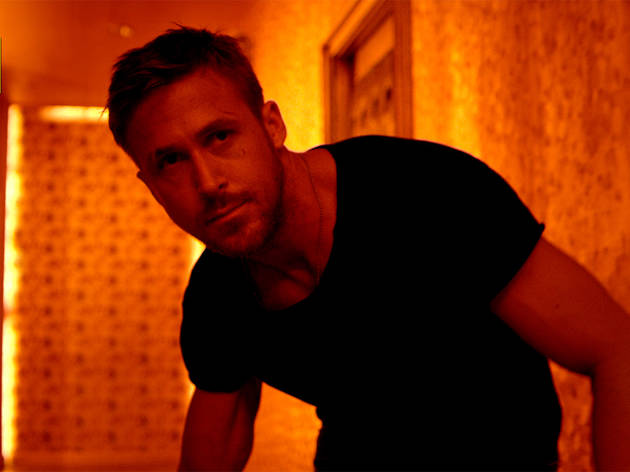 5/5
In interviews, Refn has compared his strategy on 'Only God Forgives' to Lou Reed's 'Metal Machine Music': the self-sabotaging act of an artist gleefully trolling our expectations and wants. For some, this Bangkok crime opera is cinematic toxic waste – lurid, pornographic and pretentious. For others (this writer inches an arm upwards), it's the most convincing and powerful David Lynch imitation since the great man hung up his digital camera. The returning Gosling's stolidity and calm impresses, but the God avatar Chang (Vithaya Pansringarm) is the real star of this mad-with-a-side-order-of-mad show: he's like the Mystery Man in 'Lost Highway', the most dreadful incarnation of our bad conscience. Nastiest scene?Chang nails one of Gosling's British heavies to his restaurant seat with chopsticks by his elbows and kneecaps. We said...'Style over substance doesn't really tell the half of it: you can bathe a corpse in groovy light and dress it in an expensive suit, but in the end that rotting smell just won't go away.' Dave Calhoun You said...'The emptiness of the film invites you to go deep inside your soul and fit the pictures to your personality.' Clément, timeout.com/london He said...'The film is designed like going to a museum and watching a painting, a Rembrandt. You're going to see a thousand different elements within a single frame. Filmmaking is not about what we see, it's about what we don't see.' Read the Time Out review of 'Only God Forgives'
The five films that made Nicolas Winding Refn
Inflammatory, divisive and never lost for words, Winding Refn's films brim with depravity. But do they have any substance?
Read our 'Only God Forgives' review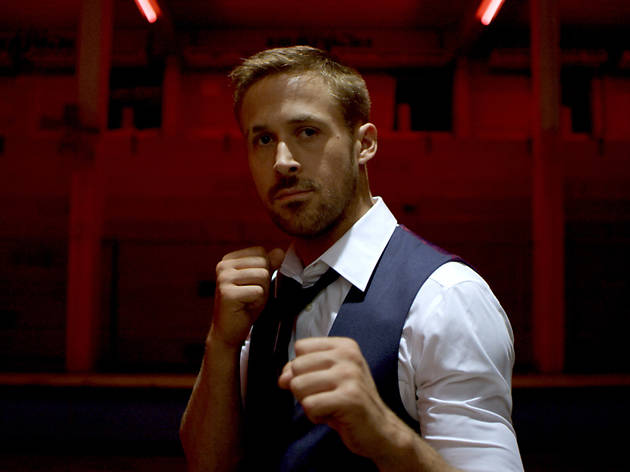 A dread-filled electronic score, neon, zombie-like performances and violent scenes of amputation – all fail to distract from the emptiness and sheer silliness of Nicolas Winding Refn's Bangkok-set, bloody and hilariously pompous revenge yarn 'Only God Forgives'. It's Gosling who comes out the worst. When Scott Thomas describes him as 'a very dangerous boy', all we see is a buff male model readied for a risky fashion shoot.
See the full review of 'Only God Forgives'