The genius of Philip Seymour Hoffman
After his sudden death, we take a look at the actor's finest performances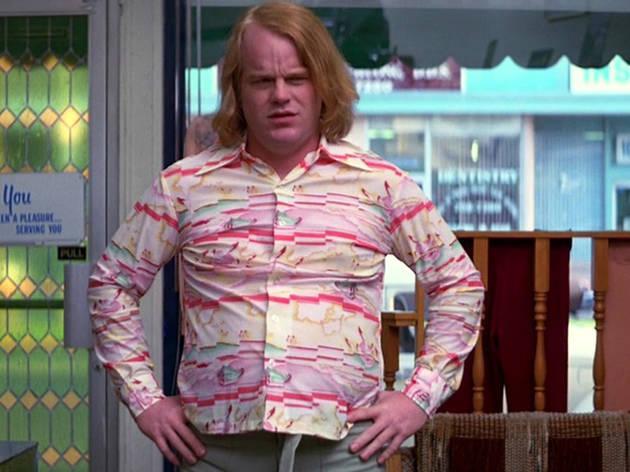 1/10
After six years of minor roles Hoffman finally had an opportunity to spread his wings as the fractured, closeted, desperately unhappy boom operator in PT Anderson's magnificent expose of the LA porn industry. In a film crammed with extreme sex, hard drugs and unexpected gunplay, the scene in which Scotty attempts to plant a drunken smacker on Mark Wahlberg's character, Dirk Diggler, is the most shocking, heartfelt and powerful. Read our review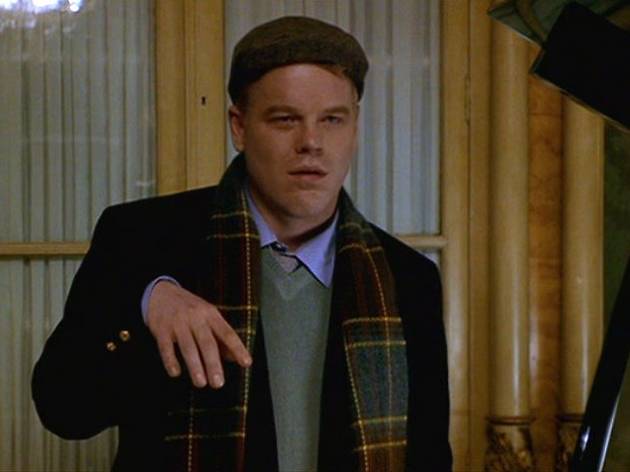 2/10
Another supporting role consisting of barely ten minutes of screen time, but into those minutes Hoffman manages to pack more craft and observation than most leading men manage in an entire movie. As Freddie, the smarmy American aristocrat who takes against Matt Damon's psychopath Tom Ripley, he's at once charming and vile, bullish and oddly pitiful. The scene in which he begins to suspect Tom of more than mere homoerotic hero-worship is a masterclass in poise, precision and suspense. Read our review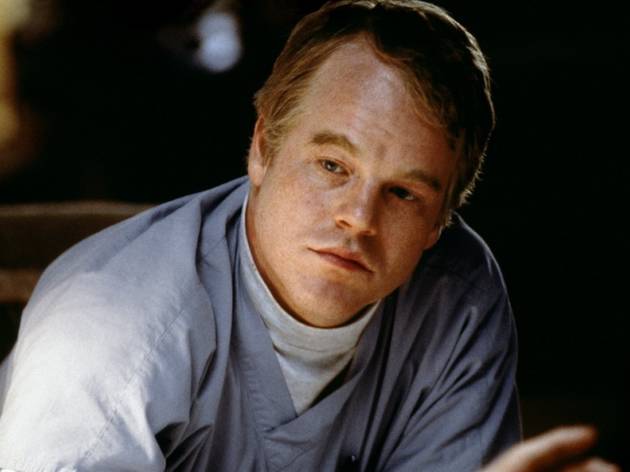 3/10
Hoffman resumed his partnership with director Paul Thomas Anderson – his most consistent and rewarding collaboration – with a small role in this sprawling ensemble piece about the criss-crossing lives of downtrodden LA residents. Hoffman plays a live-in nurse tasked with tracking down the long-lost son (Tom Cruise) of a dying cancer patient (Jason Robards) and talking him into a deathbed reconciliation. It's a subtle, suppressed, self-aware performance masking layers of intensity and emotion, as seen in this heartbreaking clip. Read our review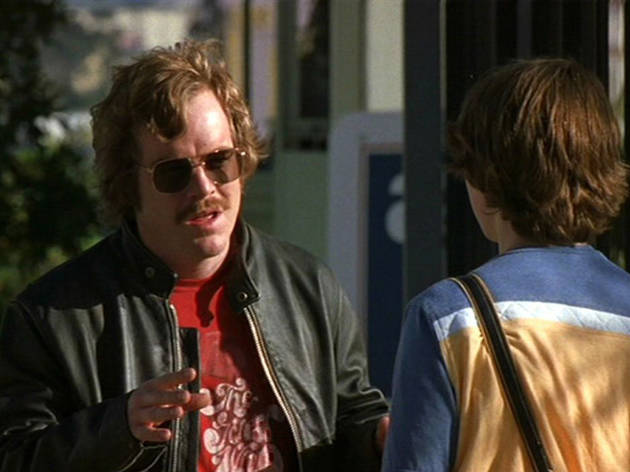 4/10
'The only true currency in this bankrupt world is what you share with someone else when you're uncool.' Director Cameron Crowe may have softened the character of legendary pill-popping music journo Lester Bangs for his '70s-set road comedy, and there's no escaping the fact that Hoffman and Bangs looked absolutely nothing alike. But it's such a warm, affectionate performance, filled with truth and wit, that it becomes impossible to complain. The line above, spoken on the phone to Patrick Fugit's struggling young rock-critic wannabe, beautifully sums up both the character and the film itself. Read our review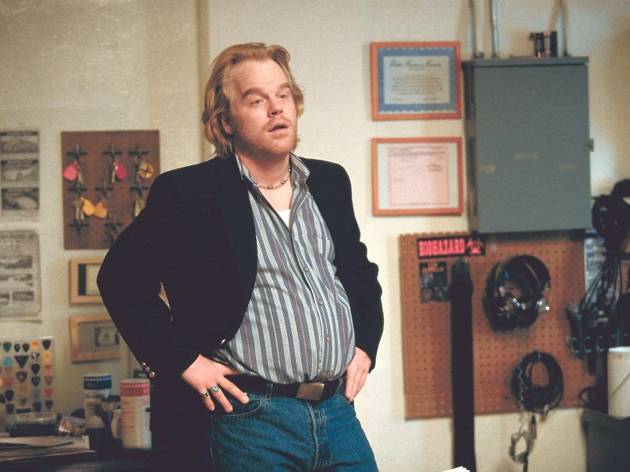 5/10
Hoffman's fourth collaboration with Paul Thomas Anderson, and one of his most unnerving performances. As the mysterious Mattress Man – the owner of a phone-sex hotline who attempts to extort, threaten and bully Adam Sandler's lovestruck middle-manager – Hoffman is twisted, grotesque and thunderously aggressive. Their conversations are some of the best scenes in a truly brilliant, bizarre movie: two mildly unhinged thespian powerhouses unloading on one another at ear-splitting volume. Read our review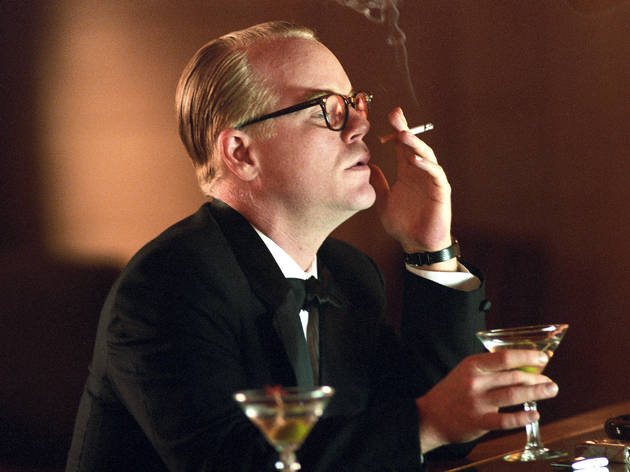 6/10
Seymour Hoffman won his first Oscar for his uncanny impersonation of the novelist Truman Capote. The film follows the writer as he researches his true-crime novel 'In Cold Blood', about the murder of a family in a close knit community. As a character study – the high-pitched voice, the vanity, the self-loathing, the ego, the campy tics – it's faultless. Astonishing.  Read our review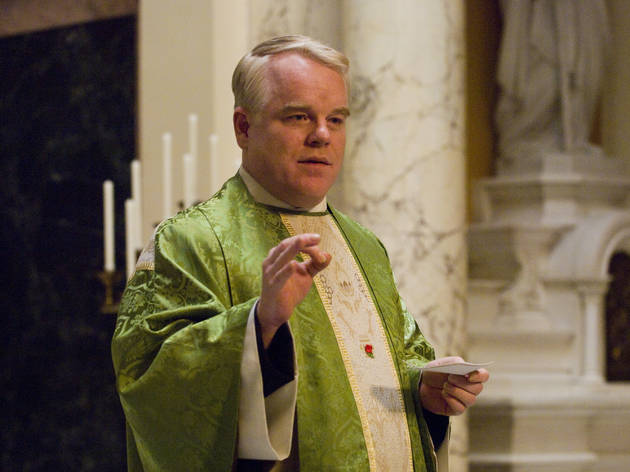 7/10
Photo Credit: Andrew Schwartz
It's a standard, ripped-from-the-headlines story. Father Flynn, a likeable priest is accused of sexually abusing the only black pupil at a Catholic school in 1960s New York. Did he do it? Is he the victim of gossip or a sly predator? Sounds like another meh-melodrama. But with a tremendously subtle, under the skin performance, Philip Seymour Hoffman reeled us in. 'What drives him? When he wakes in the morning, what is he trying to do? That what I'm interested in,' he told an interviewer. Read our review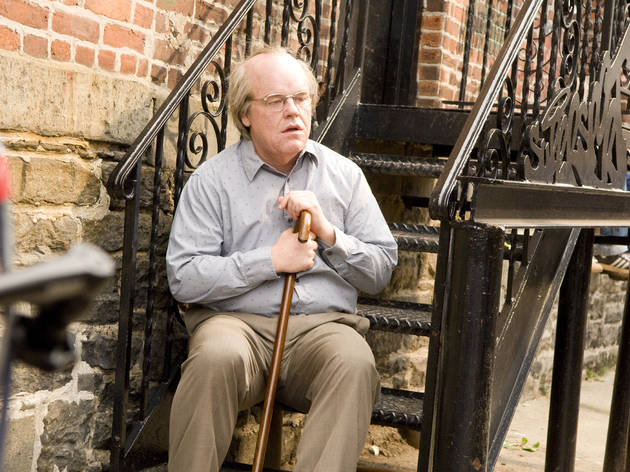 8/10
It's hard to think another actor who would walk so fearlessly into a film so bizarre and baffling, so seemingly destined to fall on its face. If Charlie Kaufman's sprawling masterpiece doesn't topple, it's thanks in large part to a compassionate, deep performance from Hoffman. He is playwright Caden Cotard, who uses a 'genius' grant to put on an autobiographical, improvised theatre production which slowly takes over his life. Sadness, death, failure – the play resonated with him, the actor told the New York Times. 'I took "Synecdoche" on because I was turning 40, and I had two kids, and I was thinking about this stuff – death and loss – all the time.' Read our review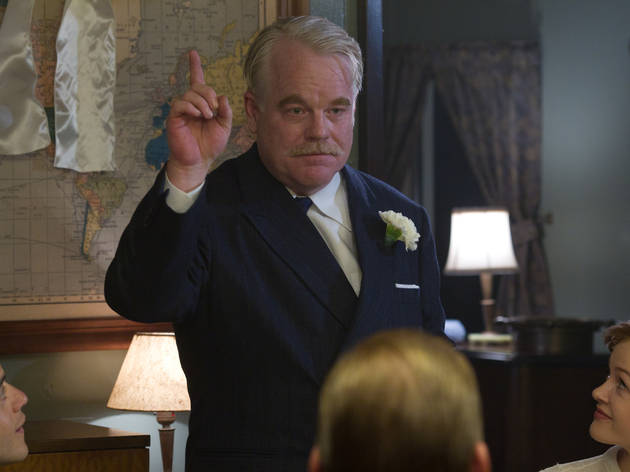 9/10
Watching Hoffman's central turn as cult leader Dodd, you can almost believe this really is the second coming. How could it not be? This man has the charisma of Jesus Christ himself. In Paul Thomas Anderson's modern classic, Hoffman gave the performance of his career in a part loosely based on Scientology founder L Ron Hubbard. Anderson described the film as a love story between Dodd and Freddie Quell (Joaquin Phoenix), a damaged Second World War veteran. This was prizefight acting, two of the finest actors of their generation slugging it out. Read our review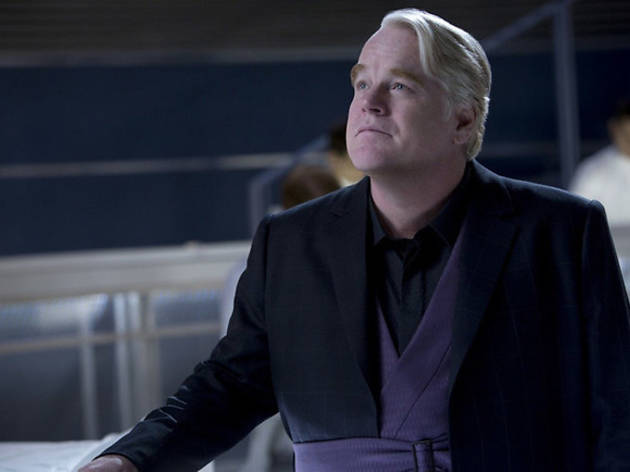 10/10
Philip Seymour Hoffman stood on the red carpet taking in the shrieking teenage girls. 'This is like the Oscars,' he chuckled. 'I've never been to a premiere like it.' Hoffman rarely set foot on the set of a blockbuster, but he liked 'The Hunger Games' books and gave a terrific performance as Plutarch Heavensbee, the slippery, smoother-than-smooth games-maker. But what game is he playing? Is he as villainous as he seems? Are those the eyes of a sleepy crocodile... or is that an idealistic twinkle? Hoffman had just seven days of filming left on 'The Hunger Games: Mockingjay' when he died, and producers insist he won't be replaced. The role of a troublesome, charming, hyper-intelligent entertainer, in a franchise with one foot in Hollywood and the other in the indie world? You couldn't ask for a more fitting swansong. Read our review


We'll never know the answers to these questions. But we can look back and marvel at his extraordinary body of work: a back catalogue that is at once challenging and entertaining, heartfelt and unsettling, insightful, generous, idiosyncratic and utterly singular. He will be missed.
Snap up exclusive discounts in London
Time Out's handpicked deals — hurry, they won't be around for long...