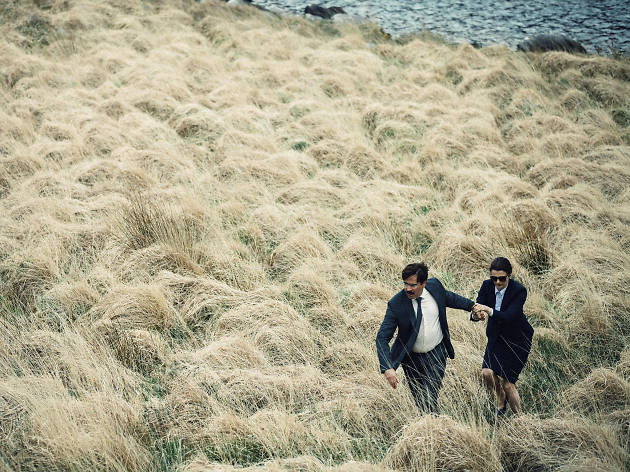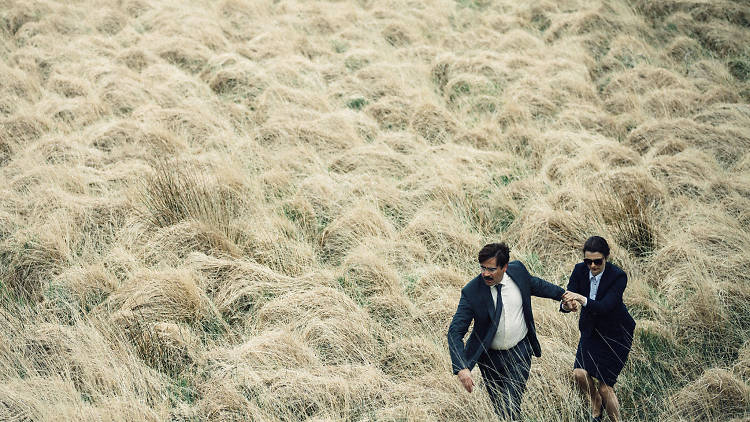 The director of 'Dogtooth' brings a surreal spin to modern relationships for his English-language debut
Jokes about whether or not you can crack it will inevitably follow 'The Lobster' into cinemas – where audiences will have to decide whether the film's deadpan weirdness and high-concept ruminations on love and life are for them or not. This is the first English-language film from Greek filmmaker Yorgos Lanthimos ('Dogtooth') and it's shot in Ireland, although we're never told that explicitly. It has an eye-grabbing ensemble cast – Colin Farrell, Rachel Weisz and Ben Whishaw included – and for about an hour of its near-two-hour running time it's deliciously engaging and sharp, mixing awkward chuckles with sinister chills. But it's tough to maintain the sort of conceit on which 'The Lobster' rides, and the film feels spent long before the credits roll.
It's set now, in and around an edge-of-town hotel, noteworthy only for its lack of noteworthiness. But look beyond the bland carpets and you'll find that there's a strange system at play: it's compulsory for singles to check in here to find a partner, under the eye of tyrannical staff – footsoldiers for a tyranny of coupledom. If you're not in a relationship, you're in purgatory: straights are fine, so are gays, but bisexuals are outlawed just like half shoe sizes. If you don't find a partner within 45 days, you'll turn into an animal (Farrell, our main focus, has already decided he'll be a lobster). If you escape, your fellow captives will hunt you down with tranquiliser darts: for each 'kill', you gain a day.
Yes, 'The Lobster' is arch: this is cinema in quotemarks, tongue-in-cheek storytelling that uses absurdity to hold a mirror to how we live and love. At its best, it has incisive things to say about how we shape ourselves and others just to banish the fear of being alone, unloved and friendless. Is it a cynical film, scoffing at romance and relationships? Or perhaps the most idealistic movie ever, arguing for truth and honesty on the path to love and happiness? Perhaps it's both. If only it were able to maintain the best of its scabrous, surreal, inquiring writing all the way through instead of releasing it in short sharp bursts.
Release details
Release date:
Friday October 16 2015
Duration:
118 mins
Cast and crew
Director:
Yorgos Lanthimos
Screenwriter:
Yorgos Lanthimos, Efthymis Filippou
Cast:
Colin Farrell
Léa Seydoux
Rachel Weisz
John C. Reilly

Average User Rating
3.2 / 5
Rating Breakdown
5 star:

1

4 star:

9

3 star:

7

2 star:

4

1 star:

1
"We dance alone. That's why we only play electronic music."
The Lobster takes place in a dystopian near future, single people, according to the laws of The City, are taken to The Hotel, where they are obliged to find a romantic partner in forty-five days or are transformed into beasts and sent off into The Woods.
The Lobster is a film that's both strange and completely bizarre, but rather brilliant as well. It's one of those movies that's so different with it's story and visuals that it's quite intriguing to watch. The cinematography was tremendous and the movie isn't predicable, as many times it takes a different turn for the best. Yorgos Lanthimos knows what he's doing and I can tell what he was going for when it came to the self aware moments. Every choice Lanthimos made in this movie when it came to the acting was done on purpose, as it fitted well in this unusual world that these people lived in. The movie isn't not for everyone (or just like every movie I like), but hey, everyone is different.
The dialogue in this film is some of the worst I have heard. Really terrible. And the actors deliver it with all the sincerity of a train platform tannoy. It's an interesting idea for half an hour, not that well executed and nothing but tedious by the end. Cynical and sneering.
Delightfully weird and beautifully shot; Lobster gets my vote.
What Ben said. Three and a half stars.
An absurd film but with very little funny moments.Therefore an absurd film which is not funny is a stupid film..Each scene seems to have been made up as they filmed.This means a lack of continuity..Some strong visuals and the acting was better than the narrative..Overall this film had very little of interest as one quickly tires of the repetitive absurdity.It is trying too hard not to be understood and becomes too self conscious in driving home the weirdness. 2 stars
A great black humour movie that makes you realise the extremes of couples and loners