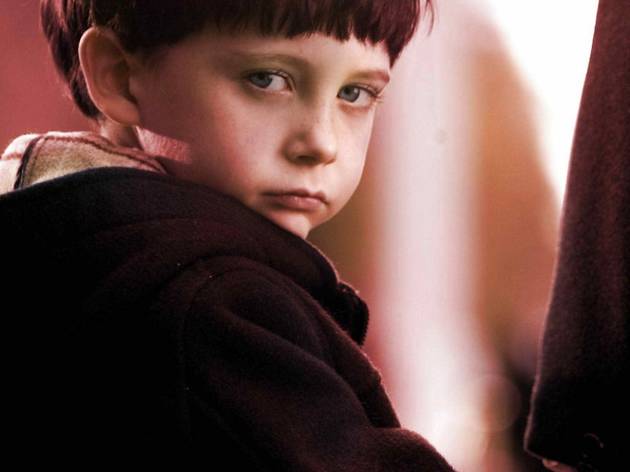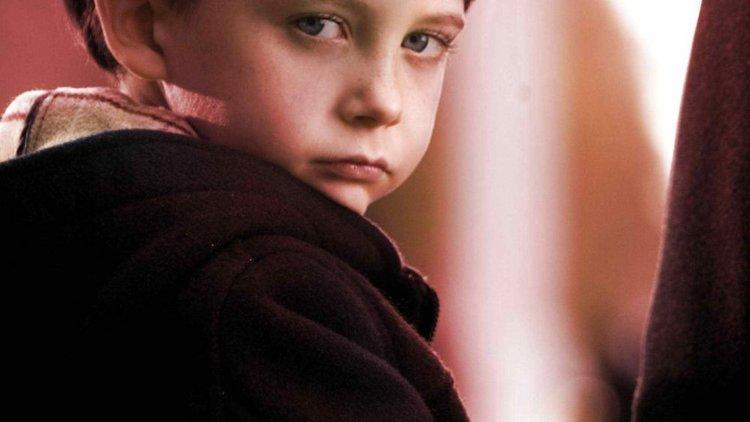 A disastrously miscast remake of the 1976 horror classic, which retains the apocalyptic themes of David Seltzer's original script but renders them dull and fright-free. Liev Schreiber, best known as the creepy Cotton Weary in 'Scream', gives off entirely the wrong vibe in the US ambassador role to which Gregory Peck brought so much gravitas. As his wife Kathryn, played by Lee Remick in the Richard Donner film, the insipid Julia Stiles is far too young and way out of her depth. Likewise poor Seamus Davey-Fitzpatrick, who makes no impression at all as their perpetually scowling son Damien. Only David Thewlis, in David Warner's old role as the press photographer whose snaps seem to presage his own death, survives with his credibility intact.
A shameless 'Da Vinci Code'-style prologue shows Vatican priests warning the Pope about an impending Armageddon, citing the Book of Revelation and recent disasters: Hurricane Katrina, the Asian tsunami and 9/11. This pre-empts any ambiguity about the devilish nature of the baby, Damien (Davey-Fitzpatrick), which Rome-based diplomat Robert Thorn (Schreiber) switches for the boy his wife lost in childbirth. So when Thorn is unexpectedly appointed US ambassador to Great Britain, and the family move to London, it's no surprise when the diabolical happenings start. There's a shocking public suicide, the ominous warnings and bizarre death of Father Brennan (Pete Postlethwaite), and the mysterious appearance of übernanny Mrs Baylock (Mia Farrow) and her fiercely protective 'devil dog'.
Nuts-and-bolts director John Moore ('The Flight of the Phoenix') stages a couple of gruesome set pieces with panache, but the film lacks suspense, atmosphere and any hint of human emotion.
Exclusive 'The Omen' interviews
here
.
Release details
| | |
| --- | --- |
| Rated: | 15 |
| Release date: | Tuesday June 6 2006 |
| Duration: | 110 mins |
Cast and crew
Director:
John Moore
Screenwriter:
David Seltzer
Cast:
Liev Schreiber
Mia Farrow
David Thewlis
Pete Postlethwaite
Seamus Davey-Fitzpatrick
Julia Stiles
Michael Gambon

Average User Rating
2.5 / 5
Rating Breakdown
5 star:

0

4 star:

0

3 star:

1

2 star:

0

1 star:

0
If making an almost scene-for-scene remake of The Omen was a fool's errand, then comparing the finished product to the original certainly is. That Julia Stiles and Liev Schreiber can't bring the same gravitas to their roles Gregory Peck and Lee Remick in their respective portrayals seems an appropriate reflection of an age where politics seems to be populated by fresh-faced ambitious young graduates that have barely started growing facial hair. Stiles and Schreiber's comparative youth is an effective conduit for the blind faith that there can be no such thing as evil incarnate – especially in their own infant child – on which the story's horror depends. Stiles' performance echoed Tilda Swinton's role in We Need To Talk About Kevin – a woman whose own well intentioned nature and character cannot make up for the failure to establish the maternal bond with her son that will keep him off a path to evil. She convincingly wears the strain of being unable to reconcile the expectations of those around her with her own instincts that something is deeply wrong with her child. Schreiber handles a thankless role well, able to develop the blandness of his initial disbelief of the assertions being made to him through to his eventual acceptance that they were right all along and he does in fact have to murder his son. And when he introduces Mrs Baylock to the end of her role in the story, I clapped my hands with a satisfaction I don't remember feeling when I watched the original. I can't say I'd choose the remake over the original if I could only pick one. The relentless motifs of red against cold blue start to grate and the new Damian is no match for his predecessor, who balanced both the potential for evil with the innocence of a child so chillingly. But it's an effective effort for a younger generation with no awareness of the original or of the period in history that produced it. I think they have as much reason to be as appalled and fascinated by the story as I was first time round.