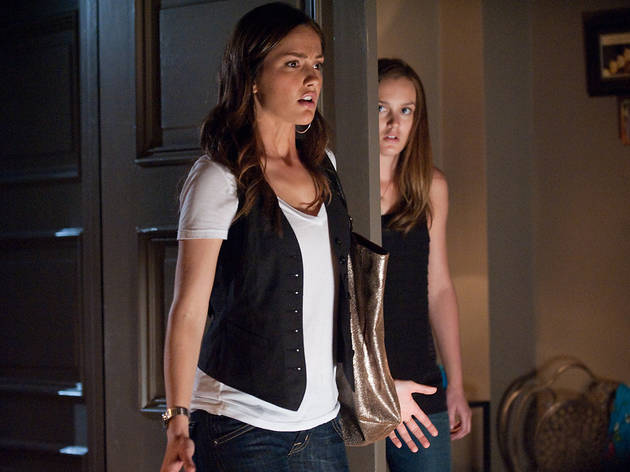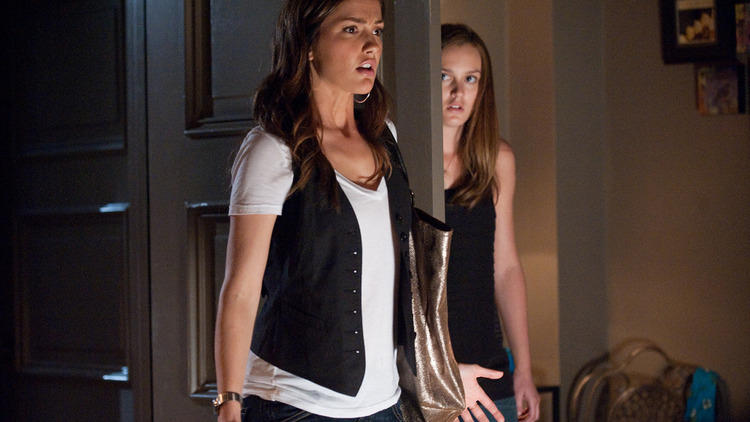 Roommates can be such a pain. When they're not eating your food or borrowing your stuff without asking, they're putting your pets in the tumble dryer and slicing up your ex-lovers with a Stanley knife. In this dorm-room spin on 'Single White Female', bland beauty Sarah (Minka Kelly) slowly realises that her roomie, Rebecca (Leighton Meester), has become dangerously enamoured of her. Meester plays this mousy maniac as a clingy nuisance; apart from eruptions of violent rage, she acts like a jealous girlfriend, chastising the object of her obsession for staying out too late and not returning her phone calls. Where's a real femme fatale like Jennifer Jason Leigh when you need her? The film banks on its target audience being titillated and creeped out by lesbian desire: director Christian E Christiansen stages the obligatory makeout session after a full hour of milking Meester's stares for maximum discomfort. This is trash of the tamest variety which elicits a few mild shudders at most.
Release details
Rated:
15
Release date:
Friday April 8 2011
Duration:
91 mins
Cast and crew
Director:
Christian E. Christiansen
Cast:
Leighton Meester
Minka Kelly
Cam Gigandet
Alyson Michalka

Average User Rating
1.3 / 5
Rating Breakdown
5 star:

0

4 star:

0

3 star:

0

2 star:

2

1 star:

0
Also check out billyzanesucks.com - pretty witless
Being the only "non-kids" movie to open in Cornwall this week thought I'd take a risk. Was expecting SINGLE WHITE FEMALE-lite and instead got a surprisingly watchable bit of pulp... Whilst the NUT-JOB is actually not taking her medication is neatly explained instead of your straight out of the box "child hood trauma"... I liked it. Billy Zane was suitably dreadful and deserves his fate in straight to DVD junk. The two leads basically carry the whole thing well and it's a mark of the times that the new version SFW, the heroine takes ages to click that her roomie has serious psychological problems. And that the psycho doesn't kill everyone who crosses her path... You're right about it being tame but like UNKNOWN this is a throwback to the 90s where films like this came out every week.. Billy Zane was in most of them... Who remembers DEAD CALM>? A pass.