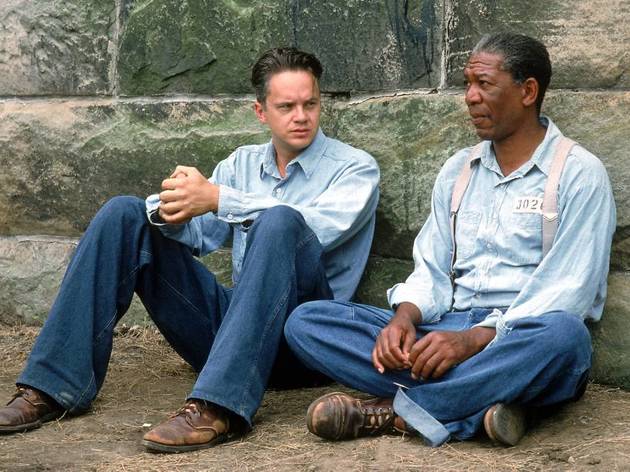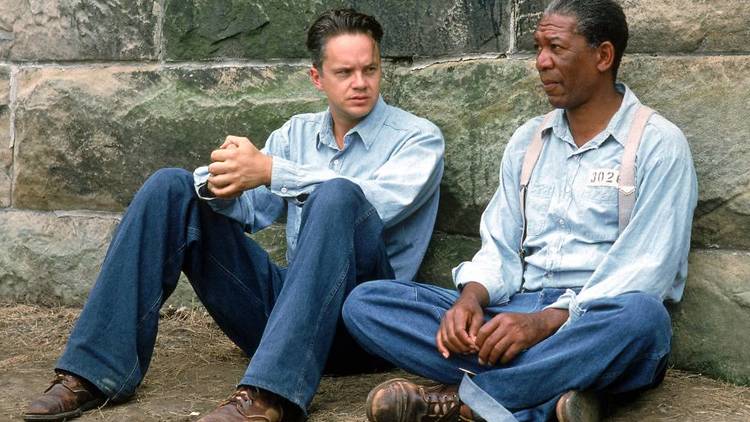 In 1946 a young New England banker, Andy Dufresne (Robbins), is convicted of murdering his wife and her lover and sentenced to life at the Shawshank State Prison - twice over. Quiet and introspective, he gradually strikes up a friendship with the prison 'fixer', Red (Freeman), and over the next two decades wins the trust of the governor and guards, but in his heart, he still yearns for freedom. Darabont's adaptation of a Stephen King novella is a throwback to the kind of serious, literate drama Hollywood used to make (Birdman of Alcatraz, say) though the big spiritual resolution takes some swallowing - ditto the colour-blind relationships within the prison and the violent disavowal of any homosexual implications. Against this weighs the pleasure of discovering a first-time director with evident respect for the intelligence of his audience, brave enough to let character details accumulate without recourse to the fast-forward button. Darabont plays the long game and wins: this is an engrossing, superbly acted yarn, while the Shawshank itself is a truly formidable mausoleum.
Release details
Cast and crew
Director:
Frank Darabont
Screenwriter:
Frank Darabont
Cast:
Tim Robbins
Morgan Freeman
Bob Gunton
William Sadler
Clancy Brown
Gil Bellows
Mark Rolston

Rating Breakdown
5 star:

7

4 star:

0

3 star:

0

2 star:

0

1 star:

0
I saw this film in the cinema when it came out. It wasn't my idea. I didn't come out of the cinema thinking this is one of the best films ever made. I just thought it was unusual compared to most of the films out then - it was slow paced and the director was obviously happy to take his time (Pulp Fiction it was not!). Since then it's obviously become a much loved film and it's forced me to reevaluate it and yes it's a lovely film, lovingly made. It puts the good in feel good.
Amazing..a classic...watch it and see!
WOW!! This film is amazing! You have to watch it!
This is the best fil ever made. End of.
I defy anyone to say they don't love this film. It is a classic! If you haven't already watched it, please do so.