The 11 most outrageous torsos on film
Channing Tatum isn't the only guy to bare all on screen – feed your appetite for bulging biceps and eye-popping pecs with this collection of movie muscle
Torso lovers, rejoice! Everyone else, prepare to feel slightly queasy. The release of 'Magic Mike XXL' sees Channing Tatum and his crew of burly boys return to the stripping stage. This celebration of the masculine form in all its bulging, waxy, slightly unsettling glory got us thinking: which movies feature the most extreme, overpumped, gratuitously exposed torsos? And can we really bear to plough our way through 11 of them?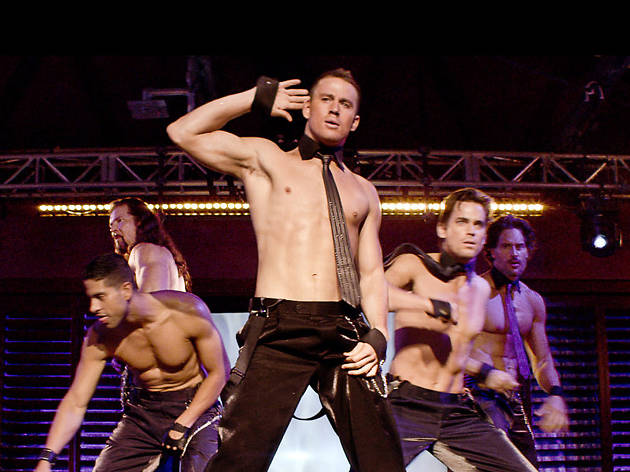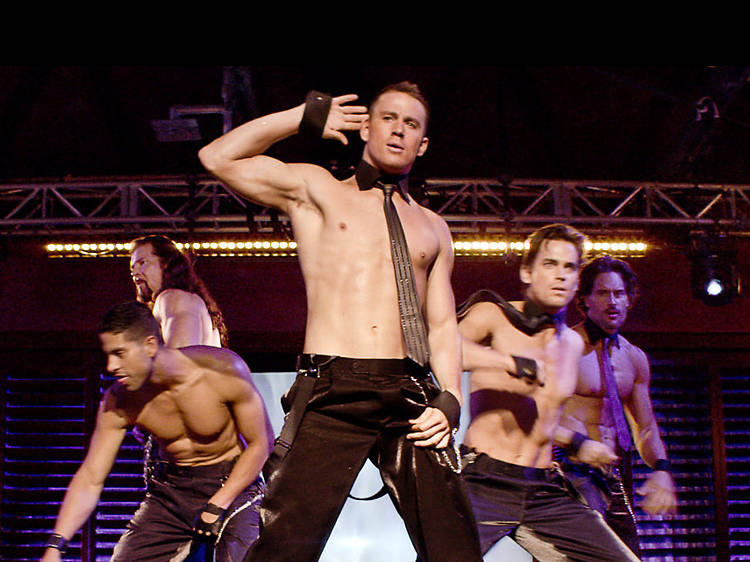 Owner of torso
Channing Tatum
Appearance of torso
Inverse pyramid with meaty ruffles
The torso's journey
From zero to hero! Drawing on his own experiences as a young male stripper, the Chan-Man (as nobody calls him) was the living inspiration for this tale of a boy, his torso and a horde of screaming Floridians. It was a star-making performance from Taters (as even fewer people call him), but let's not forget who the real star was.
Resemblance to an actual human body
8/10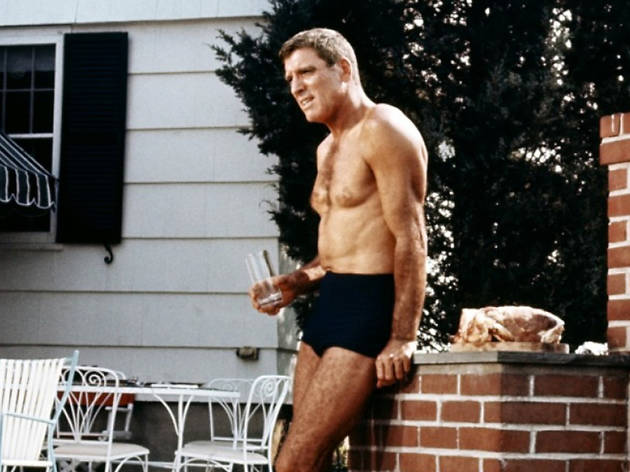 Owner of torso
Burt Lancaster
Appearance of torso
Bronzed, athletic, but just a teensy bit soft around the edges.
The torso's journey
An epic swim-a-thon, bounding from one affluent Connecticut garden party to the next, as Lancaster's spry aristocrat makes his way across the state, pool to pool, and loses his youthful lustre and sense of self in the process. This is the torso as modern metaphor: this all-American beefcake may look wealthy, happy and physically fit, but you never know when the rot's going to set in.
Resemblance to an actual human body
8/10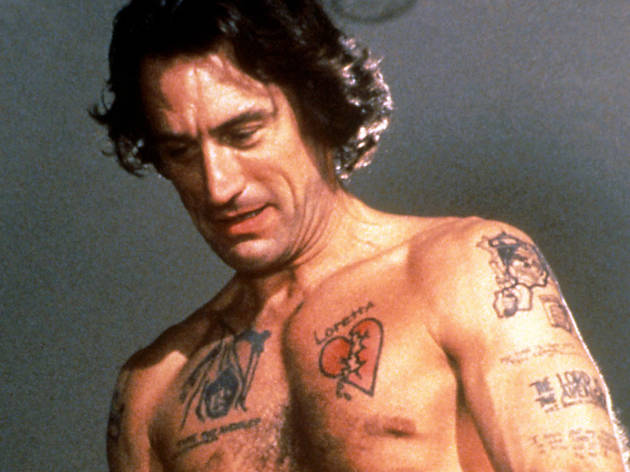 Owner of torso
Robert De Niro
Appearance of torso
Tattooed, leathery, scary as hell.
The torso's journey
The original 1962 'Cape Fear' is a pretty solid torso flick in its own right: Robert Mitchum may not have the machine-tooled physique of today's musclemen, but his knack of turning up topless when you least expect him is unnerving.
Still, even Calypso Bob has nothing on De Niro's terrifying transformation: this might be the scariest of all screen torsos, partly for its clenched animal wiriness, partly for those messianic tattoos, but mostly because we just didn't expect this kind of behaviour from scrawny little Travis Bickle.
Resemblance to an actual human body
6/10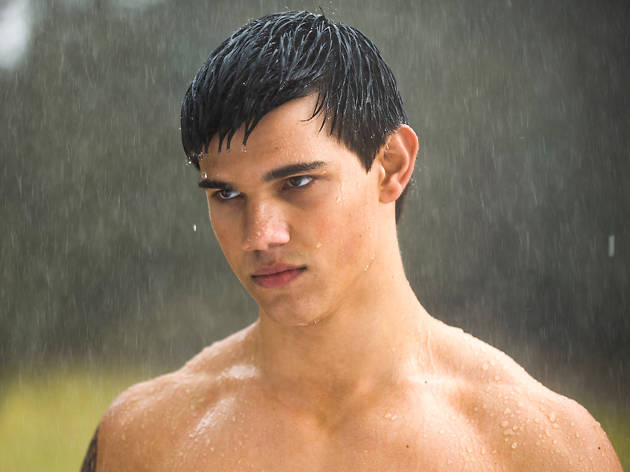 Owner of torso
Taylor Lautner
Appearance of torso
Shiny and non-threatening, though occasionally rather hairy.
The torso's journey
Taylor Lautner's torso is precision-built for maximum audience satisfaction: yes it's meaty and masculine, but it's not so freakishly disproportionate as to unsettle your average 12-year-old girl. This is a movie in which the act of transforming into a werewolf – so tortuous and gruesome in previous films – has become as easy as slipping out of a muscle top. And Lautner does both, repeatedly.
Resemblance to an actual human body
5/10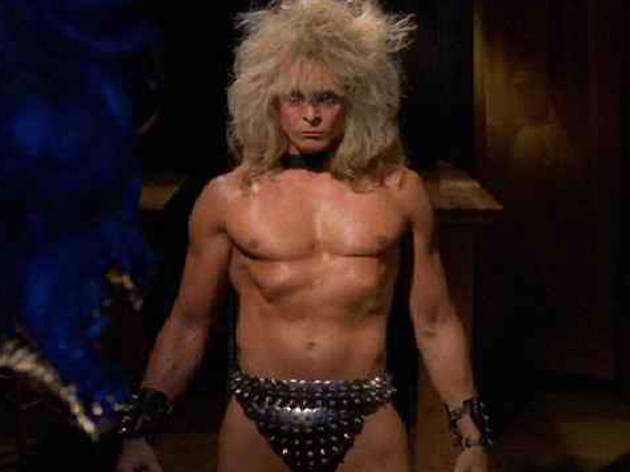 7. Rock'n'Roll Nightmare (1987)
Owner of torso
Jon Miki Thor
Appearance of torso
Well varnished and draped with golden, back-combed poodle tresses.
The torso's journey
A descent into hell! Well, Canada. This astonishing rocksploitation shocker tracks the exploits of hair-metal legends Triton as they retreat to a remote cabin to prepare their next satanic masterpiece and end up invoking the Devil himself.
The climactic battle between a toothy, nine-foot rubberised punchbag that shoots bath toys and a mulleted rock god clad only in iron undies and guyliner shows what Ed Wood could've achieved, had he lived to see the '80s.
Resemblance to an actual human body
4/10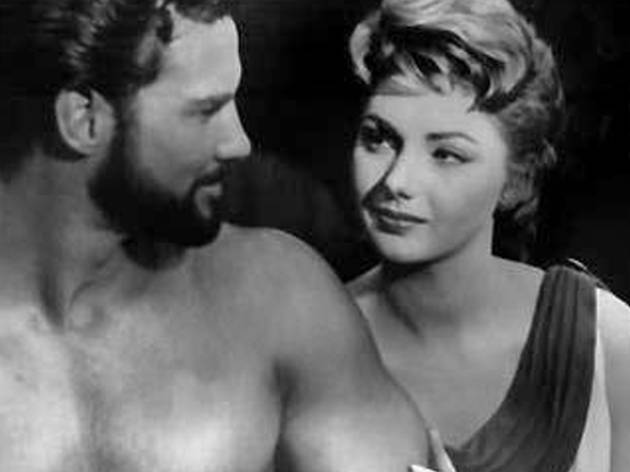 Owner of torso
Steve Reeves
Appearance of torso
Varnished and waxy, like a supermarket melon.
The torso's journey
In those dark days before pride marches, the internet and '300', gentlemen of a certain persuasion had to find their own entertainment.
Handily, there was no law against magazines stuffed full of pictures of bodybuilders – and one of the kings of the scene was undoubtedly Steve Reeves: Mr Universe winner and torso-owner extraordinaire. For one brief moment in the late '50s, sword 'n' sandal star Reeves was the highest paid actor in Europe – all thanks to his mighty chestal regions.
Resemblance to an actual human body
3/10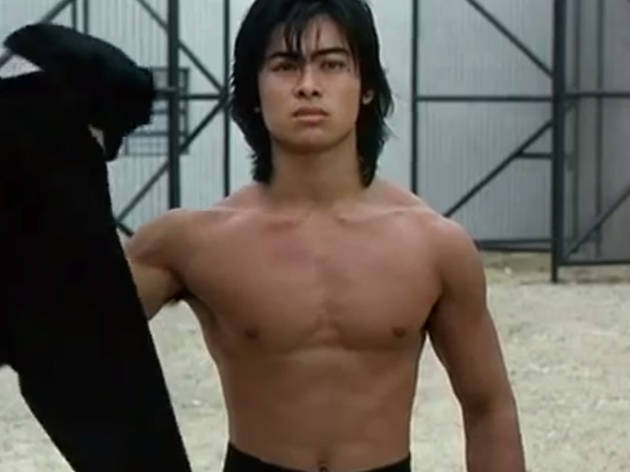 Owner of torso
Siu-Wong Fan
Appearance of torso
Triangular, impermeable, splattered with guts and gore.
The torso's journey
We're never entirely sure why noble futuristic prison inmate Ricky has the power to withstand all pain and tear humans to shreds with his bare hands, but we're pretty sure his granite torso has something to do with it.
This spectacularly odd Chinese martial arts flick has to be one of the most insanely violent films ever made – eyes pop out, jaws are ripped off, giant meat grinders are involved – but as long as Ricky and his torso are together, they're unbeatable.
Resemblance to an actual human body
3/10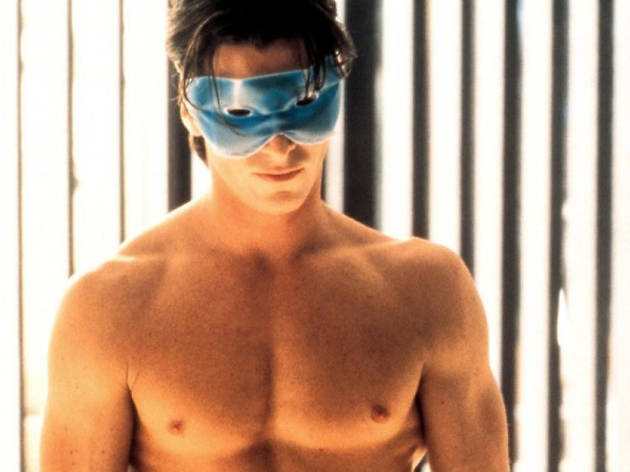 Owner of torso
Christian Bale
Appearance of torso
The perfectly chiselled, impossibly ripped, inhuman abs of a psychopathic killer.
The torso's journey
Suits, ties, shoes, hair products: investment banker Patrick Bateman and his co-workers put a lot of time and money into looking this good. Still, these abs aren't just for show. A strict diet, rigorous exercise and 500 crunches before breakfast all keep his granite physique battle ready: you never know when a colleague will need axing to death for forgetting Bateman's name.
Christian Bale is no stranger to physical transformation: he dropped down to eight-and-a-half stone to play an anorexic in 'The Machinist' and bulked up to a chunky 15 stone for 'The Dark Knight'.
Resemblance to an actual human body
2/10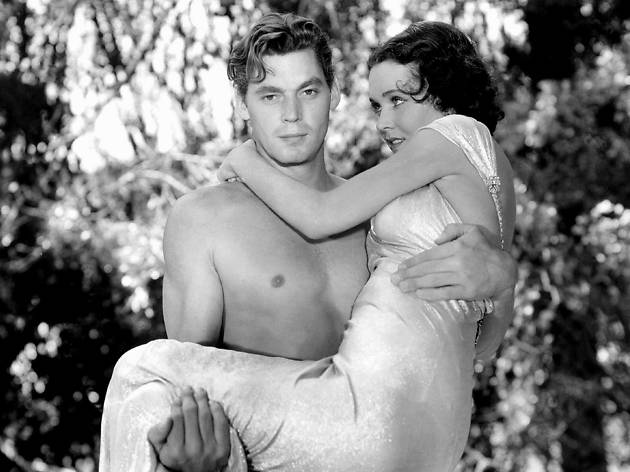 Owner of torso
Johnny Weissmuller
Appearance of torso
Surprisingly well-groomed for a guy who lives in a tree.
The torso's journey
This is the torso that started it all, the progenitor of pecs, the Adam of abs. Johnny Weissmuller was a five-time Olympic gold medalist and set 67 world swimming records. But it's as the loincloth-wearin', ape-befriendin', not-such-good-English-speakin' king of the swingers that he'll be forever remembered.
Once Johnny came bellowing onto our screens, cinema's relationship with the torso would never be the same again. Me, torso! You, amazed!
Resemblance to an actual human body
2/10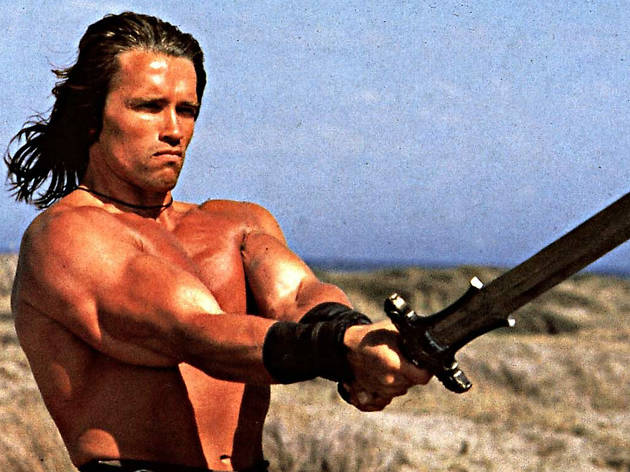 Owner of torso
Arnold Schwarzenegger
Appearance of torso
Meaty, like an oak barrel wrapped in parma ham.
The torso's journey
Forged in the desert furnace of Zamora over years strapped to Thulsa Doom's Wheel of Pain, this torso is nothing if not resilient. Well, you have to be if your owner's interests include battling snake gods, stealing magic jewellery, seducing witches, punching camels and getting crucified.
Arnie's torso is without doubt the most recognisable in the business, and while 1977's youthfully exuberant 'Pumping Iron' may be its most hilarious outing, 'Conan' marks its maturity as a cinematic force.
Resemblance to an actual human body
1/10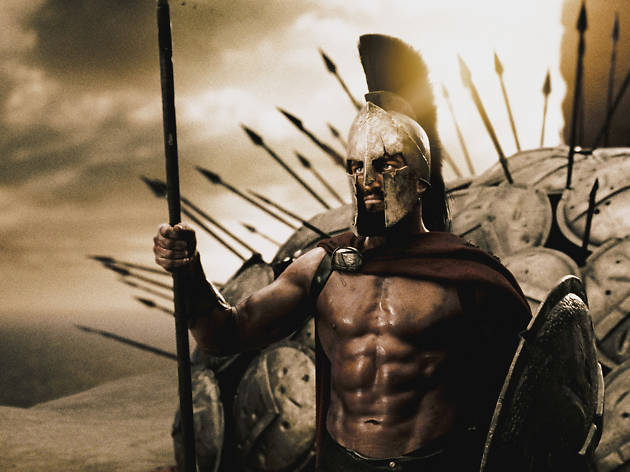 Owner of torso
Gerard Butler (among many, many others)
Appearance of torso
Digitally enhanced beyond recognition.
The torso's journey
Back in the day, the ancient Greeks used to do a lot of their favourite activities in the buff: racing, wrestling, posing for statues. The makers of dire Spartansploitation romp '300' knew the world wasn't ready for an all-nude action movie – but they came pretty damn close.
This was the film that made brawny Scots man-meat Gerard Butler a huge star, but we have to note that his subsequent career has been both unmemorable and largely torso-free. Coincidence? We think not.
Resemblance to an actual human body
0/10
Read more on 'Magic Mike XXL'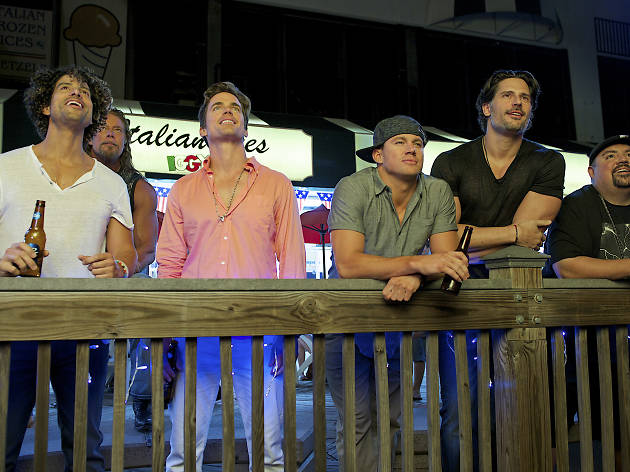 Male strippers – those baby-oiled studs the colour of over-brewed tea with buttocks waxed smooth like two Granny Smiths in clingfilm – are so lame that no '80s revival can give them a comeback. The miracle of Steven Soderbergh's 2012 film 'Magic Mike' was how un-naff it was. Based on star Channing Tatum's own experiences as a teenage stripper, it even had one bronzed pec in the real world. For the sequel, Tatum is once again the main attraction.