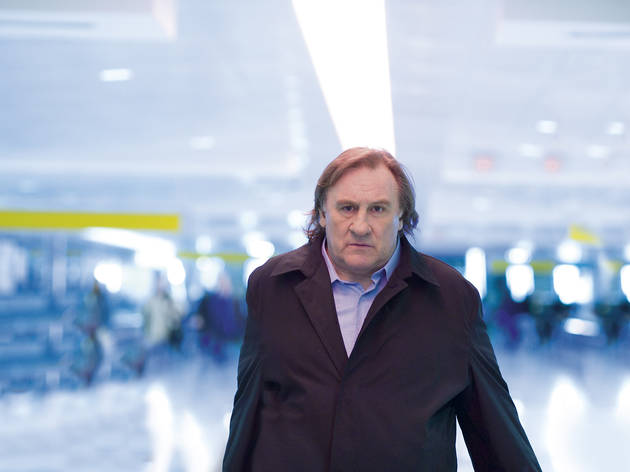 The arrest in New York in 2011 of Dominique Strauss-Kahn, head of the IMF and a possible future French president, for sexually assaulting a hotel maid, provoked a storm of comment: observers saw everything in it from the ultimate indictment of male arrogance, to the tragic flaw of Shakespearean heroes. The charges were dropped following inconclusive evidence, Now original 'Bad Lieutenant' auteur Abel Ferrara chimes in with this film inspired by the scandal – complete with a legal disclaimer and a new name for Gérard Depardieu's central character, 'Devereaux'.

'Welcome to New York' has plenty of the bad-boy edge which made Ferrara's name in the '80s. The film flits from deeply uncomfortable sexual scenes to the private musings of a disgraced yet unrepentant main character. It registers both disgust and some sympathy for a man in thrall to the urges which will destroy him. The debauchery is theatrically choreographed, but Depardieu being processed by the no-nonsense New York criminal justice system plays out like an unvarnished documentary. Moreover, Depardieu's scenes with mortified spouse Jacqueline Bisset reek of the insights and tedium of the acting workshop. Frankly, it's as if Ferrara's just chucked all the bits in the air and left us to deal with it ourselves – which is a surprisingly effective approach to the sort of material that could easily have made for a superficial and preachy movie.

Holding it all together is Depardieu, the bloated wreckage of a man who was once among the most ruggedly handsome actors on our screens. The generosity with which he exposes himself seems born from a deep empathy with DSK's renegade waywardness, and it gives the film a broader resonance. Not just a cheeky stunt, Ferrara's film is a genuine, worthwhile, thoughtfully unresolved attempt to understand the deepest, darkest mysteries of manhood and power.
Release details
| | |
| --- | --- |
| Release date: | Friday August 8 2014 |
| Duration: | 125 mins |
Cast and crew
Director:
Abel Ferrara
Screenwriter:
Abel Ferrara, Christ Zois
Cast:
Jacqueline Bisset
Gérard Depardieu

Rating Breakdown
5 star:

0

4 star:

0

3 star:

0

2 star:

1

1 star:

0
I was disappointed by this film. With a main cast of Gérard Depardieu and Jacqueline Bisset, I was hoping for more. Yes, I suppose you needed to understand the man's sexual urges and what was driving him on - the party of 4 couples sat in front of me initially sniggered at some of the very graphic sex scenes, but soon stopped and sat stonily - and the scenes went on, and on, and on.
.
This film's only being shown at 'art house' cinemas in London - so I was surprised by the 3 walk-outs (rare for a film shown at an 'art house' cinema). At 2hrs + 5mins, it was too long for the storyline portrayed - it could have done with some heavy editing. Personally, I'd classify this film as 'Made for TV' as it comes across as mildly interesting, but not essential cinema viewing. Two stars.