What We Did on Our Holiday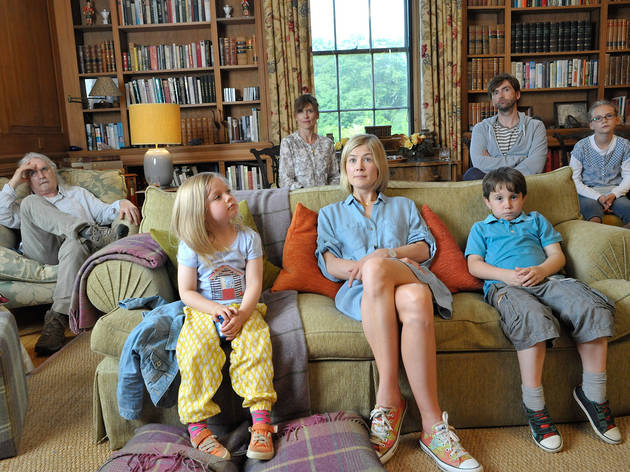 TV comedy veterans Andy Hamilton and Guy Jenkin retool their BBC sitcom 'Outnumbered' for the big screen with a marquee cast, and the result is – mostly – as you'd expect. The show's gimmick is spontaneous 'Kids Say the Funniest Things'-style dialogue, replicated here with David Tennant and Rosamund Pike capably providing the reaction shots as the daddy and mummy whose imminent divorce proceedings are to be kept secret from his ailing Scottish grandpa, whose upcoming seventy-fifth birthday may well be his last.

Casting Billy Connolly in the role, given his own well-publicised health issues, does seem like a bit of audience arm-twisting, but the old boy is professionally twinkly and poignant where required, his rebellious influence on the wee 'uns setting up the movie's admittedly startling second-act twist. For a while the film broaches genuinely unexpected comedic and emotional territory, and while matters eventually return to the safe haven of pat formula, at least there's been some vim and vigour added to the amiable observational humour and likeable performances.
Release details
Release date:
Friday September 26 2014
Duration:
0 mins
Cast and crew
Director:
Andy Hamilton, Guy Jenkin
Screenwriter:
Guy Jenkin, Andy Hamilton
Cast:
Rosamund Pike
David Tennant
Billy Connolly