Will 'Ant-Man' be Marvel's first flop?
A troubled production history means less than sky-high expectations. But is the speck-sized superhero flick a mis-step for the studio behind 'Iron Man' and 'The Avengers'?
Following the departure of director Edgar Wright ('Shaun of the Dead') last year, word on Marvel's 'Ant-Man' turned sour, fast. The hiring of director Peyton Reed (he of cheerleader comedy 'Bring it On' fame, if that helps?) and a tedious first trailer made things worse. Meanwhile, the disappointment of 'Avengers: Age of Ultron' in April only deepened the suspicion that something had gone off the boil at Marvel headquarters. As this shrink-ray superhero flick scuttles into UK cinemas, will it shatter expectations and smash the box office, or is Marvel facing its first serious flop?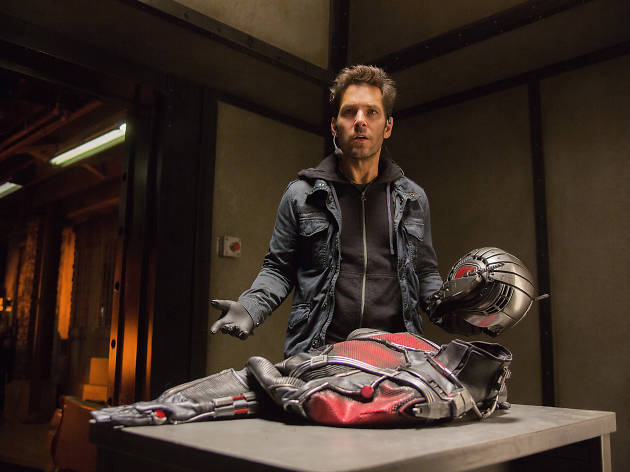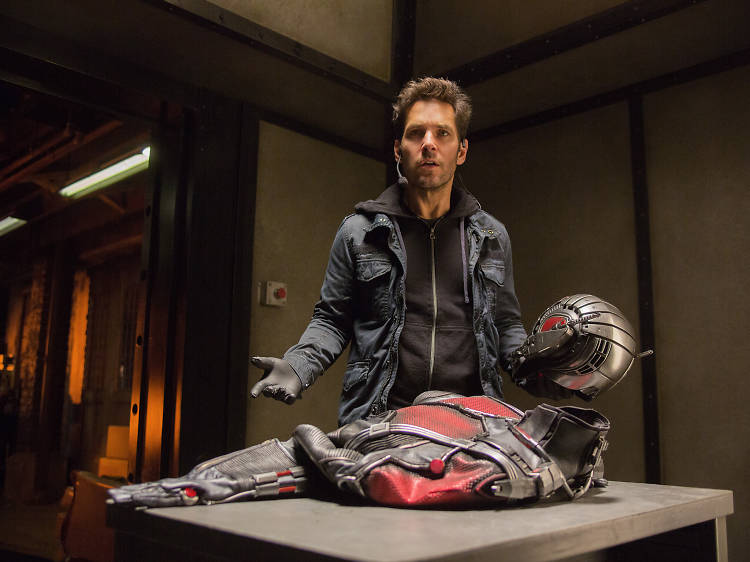 1. HIT! It's packed with crazy ideas
Edgar Wright and his co-writer Joe Cornish worked on 'Ant-Man' for seven years, honing the story of an ordinary guy who finds an amazing shrink suit and is swept into a dizzying world of corporate intrigue and superheroic battles between good and evil. And the best moments here all have a decidedly Wright-ish sensibility: a seriously silly gag about The Cure, a cosmic trip into the quantum unknown, and best of all an Aardman-inspired finale.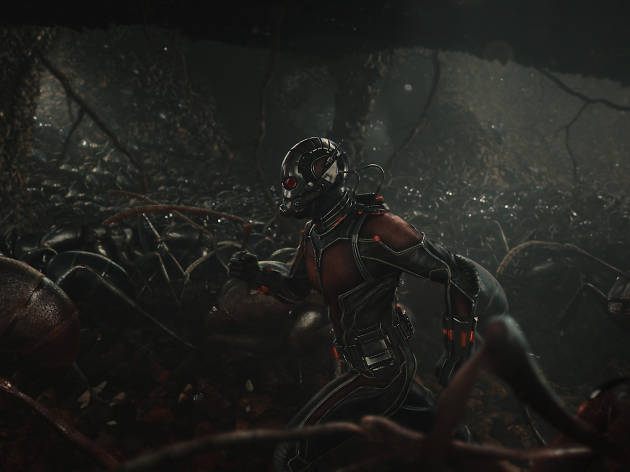 2. MISS! It doesn't seem to know what to do with them
Peyton Reed is no Edgar Wright. So while the cool ideas fly thick and fast, the film's visuals simply aren't inventive enough to make good use of them. There are a couple of fun action scenes, but the talky bits in between just look like TV. And too many good concepts – like crackpot inventor Michael Douglas's ability to talk to ants – just aren't followed through.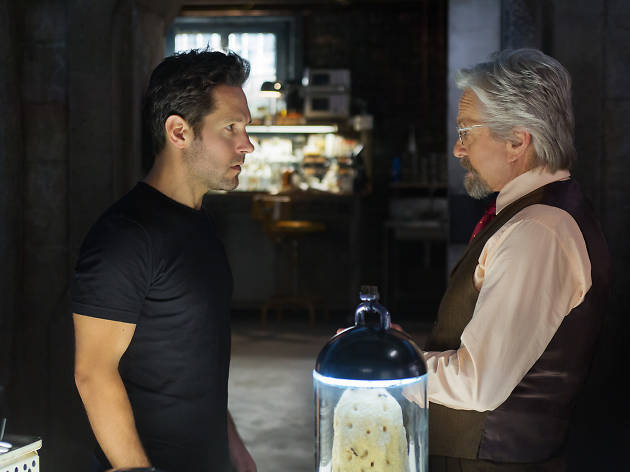 3. HIT! It's got an amazing cast
Paul Rudd takes the lead as ex-con Scott Lang, with Michael Douglas as scientific genius Hank Pym. The rest of the cast are equally well chosen: Evangeline Lilly gives her best ice-maiden as Pym's daughter, 'House of Cards' baldie Corey Stoll pops up as corporate villain Darren Cross, while Michael Peña steals every scene he's in as Scott's former prison buddy Luis. There's even a briefer-than-brief cameo from mighty Mad Man John Slattery as Iron Man's dad.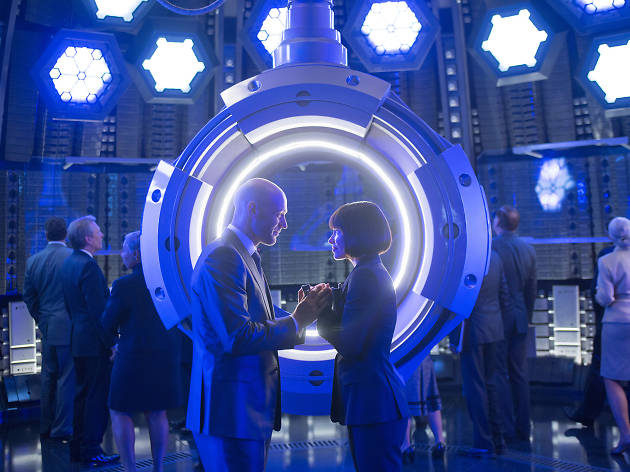 4. MISS! The characters aren't that special
Scott is a solid hero – Rudd gets to chuck the occasional improvised gag in between the plot-recapping and gushy scenes with his adorable daughter. And Peña's Luis is a great comic foil, a bumbling criminal in the classic tradition. But elsewhere, it's slim pickings, especially for the women: Evangeline Lilly just stomps about being snippy (and falling inexplicably for the hero, of course), while Judy Greer is completely wasted as Scott's nagging ex-wife. Worst of all is Stoll's bad guy: he's just bald and peevish, with no other memorable traits.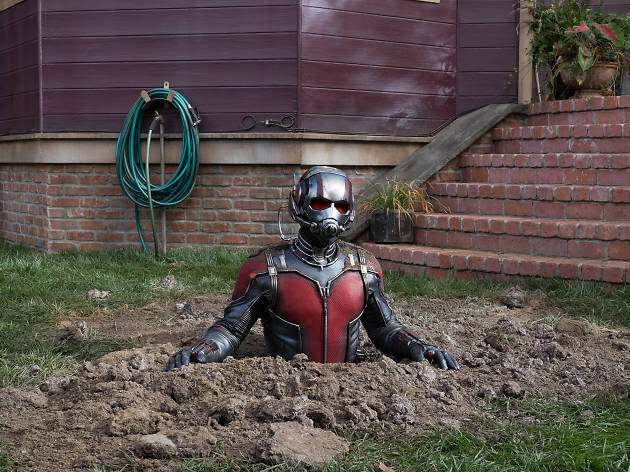 5. HIT! It's full of goofy gags
With Wright and Cornish's script getting a Marvel overhaul by Rudd and 'Anchorman' scribe Adam McKay (who maybe should've directed), you'd expect 'Ant-Man' to be packed with jokes. And there are some crackers here, from an hilarious scene involving Rudd, two ants and a sugar bowl (trust us, it's funnier than it sounds) to the year's most memorable use of a ping-pong paddle. That said, most of the funniest moments come courtesy of Michael Peña's wonderfully bizarre performance.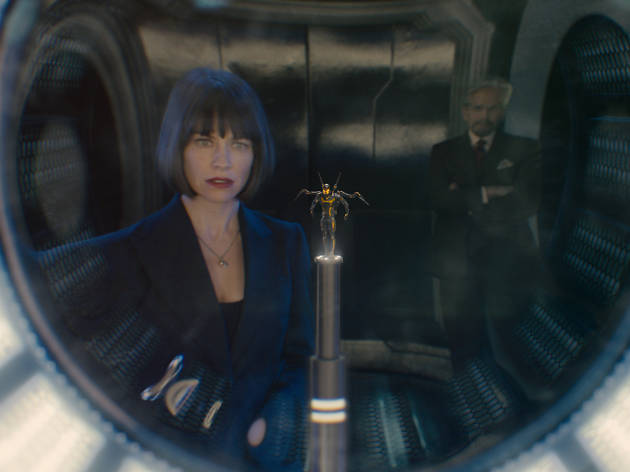 6. MISS! It's got no heart
There's a moment half-way through 'Ant-Man' that illustrates its issues in this department perfectly: Michael Douglas and Evangeline Lilly are engaged in a gushing, long-delayed father-daughter heart-to-heart, when Rudd interrupts with a crashingly awkward gag. It ought to be funny – but it just feels crass. Throughout the film, the emotional moments are shoved hurriedly, almost shamefacedly, out of the way to make way for more mayhem. Have they learned nothing from Avengers director Joss Whedon?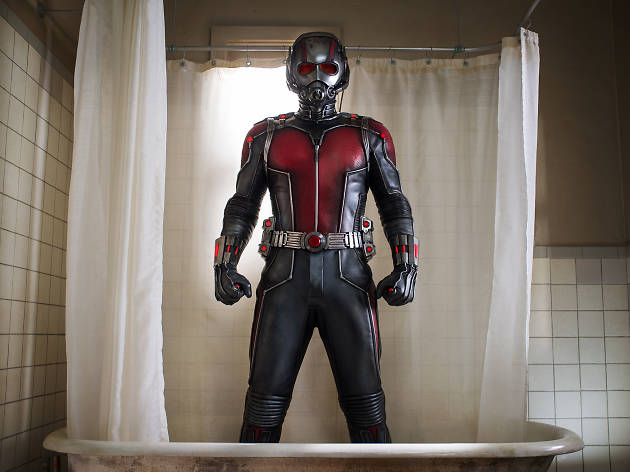 7. HIT! It slots right into the ever-expanding Marvel universe
Unlike the makers of 'Guardians of the Galaxy', who just threw their madballs tale of talking raccoons and semi-sentient trees out there and let the audience take it or leave it (they took it, in droves), the guys behind 'Ant-Man' are keen to stress the film's connection to the so-called MCU (Marvel Cinematic Universe). Which means a handful of references to The Avengers – one of them properly funny – and a cameo from a recent addition to the terror-fighting team.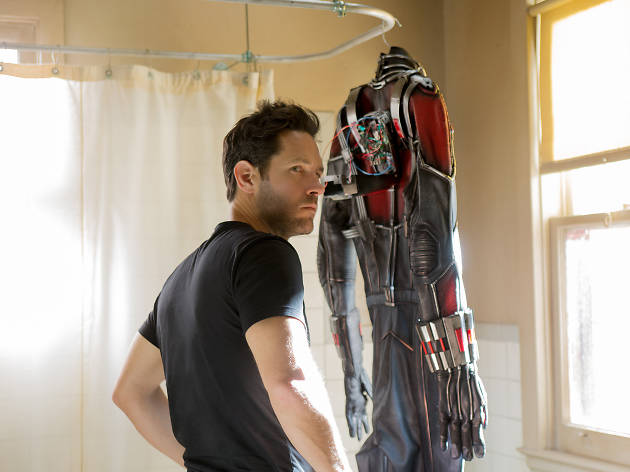 8. MISS! The links to The Avengers franchise are really corny
The one crashingly bum note in 'Ant-Man' is struck by a one-scene cameo from Anthony Mackie as 'Captain America' co-star The Falcon, shoehorned in so awkwardly you can almost hear the film creak. We're going out on a limb here and guessing that maybe this could have been the root of the schism between Edgar Wright and his Marvel overlords. Directors Alan Taylor ('Thor: The Dark World') and Joss Whedon have both reported clashes with the higher-ups over forced connections to the wider Marvel strategy – and is it just a coincidence that Peyton Reed's last movie was called 'Yes Man'?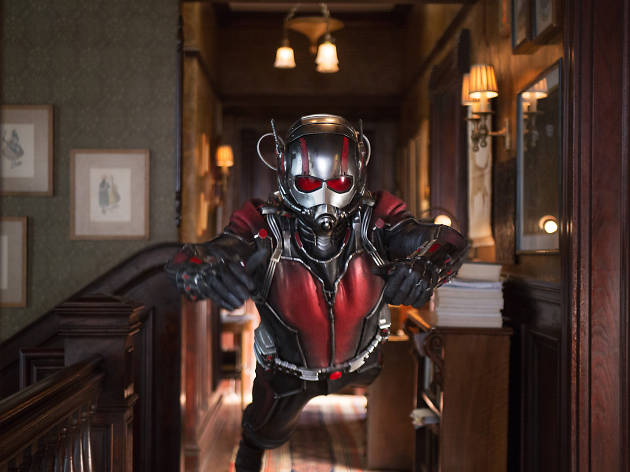 9. HIT! It's a simple crowd-pleaser
At the screening we attended the audience seemed to be enjoying themselves, and it's hard to argue with 'Ant-Man' as a straightforward, formulaic joke-action-joke blockbuster. Rudd is a charmer, Douglas adds a certain gravitas, and if the action sequences aren't exactly top-of-the-range, there's enough going on that it's easy to get swept along. So we'd be very surprised if the film is a complete flop: the Marvel fanbase will see to that. However…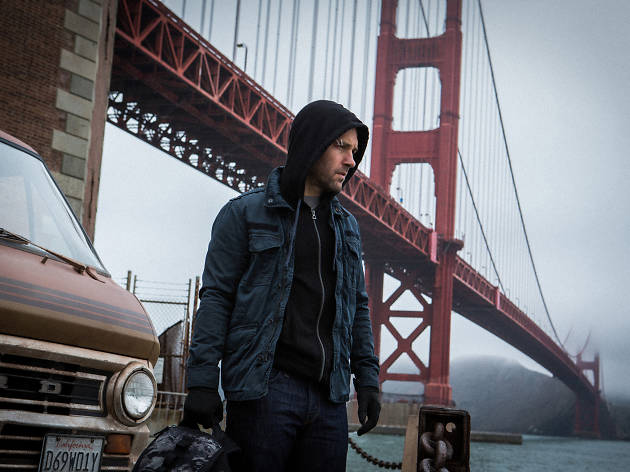 10. MISS! It could have been so much more...
We shouldn't sit here wondering what 'Ant-Man' could've been if Edgar Wright had directed it, but we just can't help ourselves. The jokes are intermittently pretty funny – but what if the hit rate was 50 percent higher? The action scenes add a touch of excitement – but imagine if the whole film had the same pop and zing, a sparky visual excess to match the likes of Wright's 'Scott Pilgrim'? The result feels like a Coldplay cover of a Funkadelic song: something that should've been wild and free turned sterile, and just a bit bland.
Read our review of 'Ant-Man'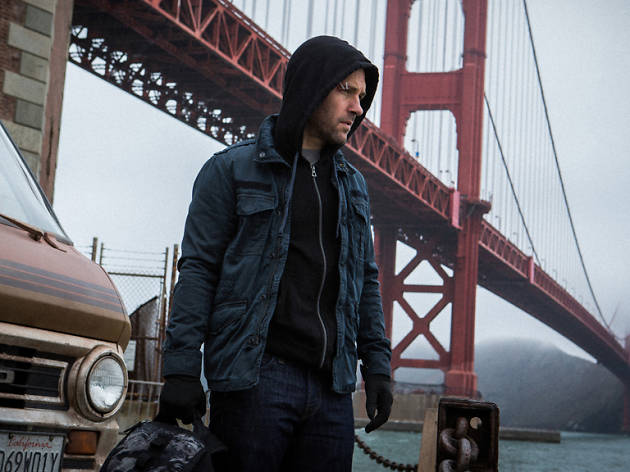 Just when it seemed like the Marvel Cinematic Universe was getting so big that the whole superhero-movie bubble might burst, along comes an adventure that's told on a much smaller scale. Put it this way: the first action sequence in 'Ant-Man' takes place in a bathtub, and while ultimately this film is too bland to leave much of an impression, at least it's still a much-needed reminder that there are people underneath all that spandex.