Win tickets to Rooftop Film Club
Grab a tub of popcorn and enter our competition to watch 'Who Framed Roger Rabbit' on top of the Bussey Building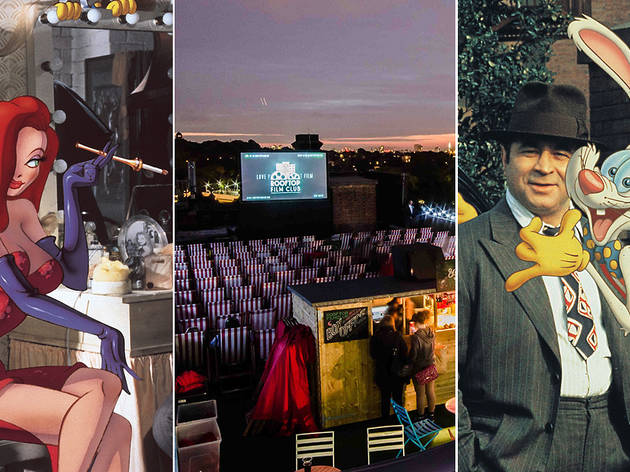 To celebrate the launch of our epic list of
the 100 best animated movies
(and to pay tribute to that late lamented London legend, Bob Hoskins) we're giving away 75 pairs of tickets to an exclusive Time Out screening of 'Who Framed Roger Rabbit' at
Rooftop Film Club
– the outdoor film experience that shows classic, cult and recent releases on rooftops across the capital – on Sunday June 15.
This groundbreaking 1988 smash stars Hoskins as a private detective whose search for a murderer leads him to get tangled up with a whole host of classic cartoon characters. And now's your chance to see it while lounging on comfy chairs with wireless headphones – the Bussey Rooftop Bar will be open from 6pm and delicious food comes courtesy of the ever popular Big Flavour Burger.
All you have to do to be in with a chance of getting your paws on a pair of tickets to the screening is answer the following question...
Love animated movies? You might also like...
We've polled over 100 experts in the field of animation – from directors like 'Fantastic Mr Fox's Wes Anderson, 'Ice Age' and 'Rio's Carlos Saldanha, and 'Wallace & Gromit's Nick Park, to critics and hardcore fans alike – to come up with the 100 best animated movies ever made.
Read more
See the 100 best animated movies