You Will Meet a Tall Dark Stranger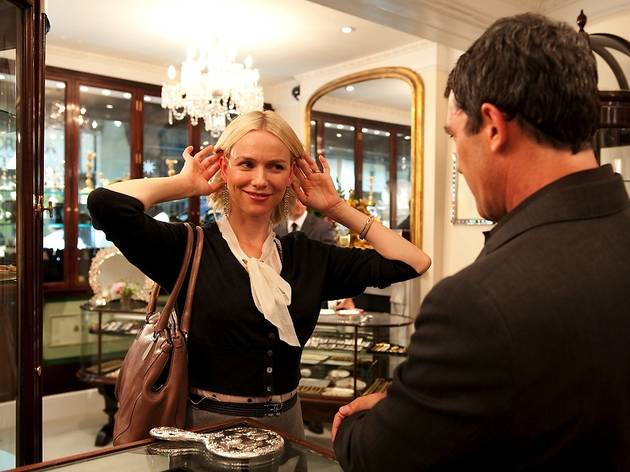 Dutifully fulfilling his informal pledge to deliver a film a year, Woody Allen's lacklustre latest is a profoundly bitter think piece which views life as a succession of chronic disappointments, upsets and missed opportunities. Ironically for someone as eloquent as Allen, the main problem isn't the substance of what he says, it's the artless and ham-fisted way he says it. Naomi Watts delivers a strained turn as an aspiring, London-based art dealer who's concurrently weighed down by her pretentious author husband (Josh Brolin), batty, suicidal mother (Gemma Jones) and Viagra-powered lothario of a father (Anthony Hopkins). Each character starts the film with optimism for the future, but Woody – on atypically Machiavellian form – mercilessly strips it away from them as if stressing that life is essentially a meaningless nightmare of pain and suffering and that fate is indifferent towards our dreams and desires.

Made simply and unflashily and thankfully avoiding a landmark-heavy representation of the capital, the film still has so little visual depth that it would work just as well as a short story. Also a problem is the use of crude, featureless ciphers in supporting roles: Lucy Punch's dim Essex slapper being one of the director's broadest and nastiest concoctions in some time. There's plenty of ambiguous intellectual heft lurking behind the curtain of mediocrity – so it's a pity it feels like it was dashed off in a few hours one afternoon.

Release details
| | |
| --- | --- |
| Rated: | 12A |
| Release date: | Friday March 18 2011 |
| Duration: | 98 mins |
Cast and crew
Director:
Woody Allen
Screenwriter:
Woody Allen
Cast:
Gemma Jones
Anthony Hopkins
Antonio Banderas
Lucy Punch
Josh Brolin
Naomi Watts