Katy B on festivals, Craig David and escaping London
All hail Queen B! Back with her second album 'Honey', Katy gives us her two cents on the festival scene and bigs up Birmingham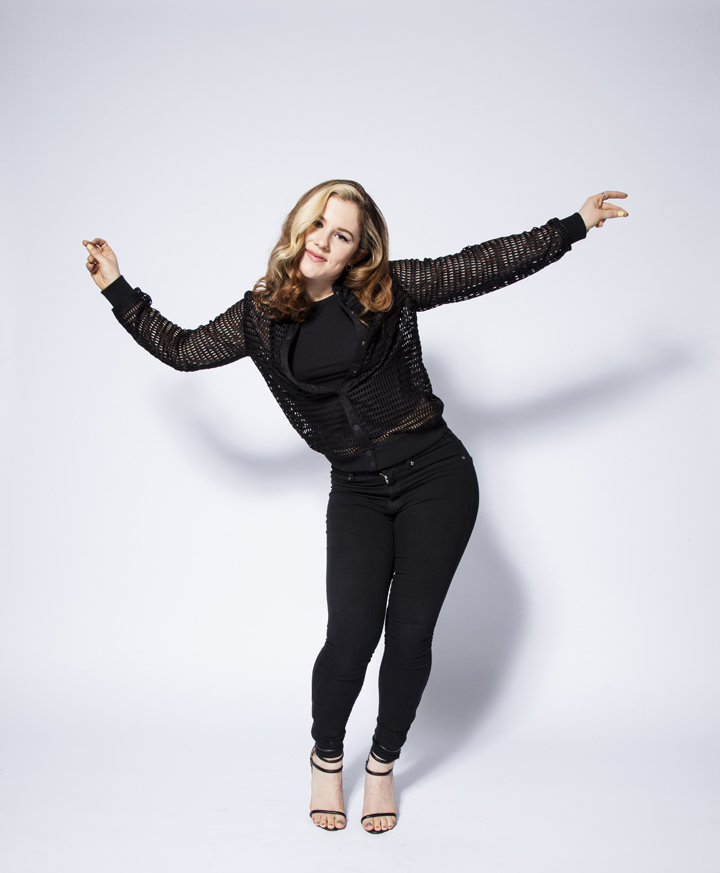 Katy B by Andy Parsons
There are few artists better suited to festivals than Katy B. Since she burst into the top five with 'On a Mission' in 2010, her back catalogue has featured a list of producers that reads like a dream dance tent line-up (for example, her latest album 'Honey' features Major Lazer and Floating Points).
As a prodigy of ex-pirate radio station Rinse FM, her clubby odes to the joys of partying basically make her the queen of all-dayer dancefloor action. And she's about to get London's booties shaking en masse with a main stage performance at London's Lovebox festival. Not, you understand, that she mixes drinking with working. Nuh-uh.
Is it true that you love festivals so much, you recorded your latest album at the same time as doing the festival circuit?
'Yeah, it did make sense given the vibe of my music. But actually, I decided to stop drinking while doing it. Put it like this, hard partying and writing music don't exactly go hand in hand. Actually, it does! I'm chatting rubbish. The thing is that my voice doesn't like it. It's not like I could drink a whole bottle of vodka and then wake up the next day feeling fresh. Not that I'd drink a whole bottle of vodka in one go, anyway! God, I sound like a right alky!'
When you're playing festivals, do you leave the backstage area?
'I'm a bit spoilt, actually. Some of the backstage areas are getting really good – although some are just a deserted shipping container with one lonely beer in an ice bucket. As a girl, I'm pretty happy about not having to use the normal toilets.'
Don't you miss the weird stuff you get to see outside the backstage area, though?
'It's funny, isn't it? People just completely lose their minds. I remember going to Electric Picnic once and it was chucking down with rain and there was this boy and girl rolling around in the mud like it was a love scene from a movie. They were just covered in mud, kissing – it was pretty strange. There's some stuff I don't miss. When you hear stories about gross things like men in the crowd going for a wee: to be honest, I cannot tell you that I want to be weed on.'
Do you ever get people going proper fangirl on you?
'I get loads of mums telling me in Sainsbury's that they listen to my music in the gym! People are generally really nice. It's when I'm on my own that I get most scared about it. There was once a boy on a train who started shouting: "Katy B!" and I was like: "Oh God, I'm just trying to get the train." So if you see me on the train, back off! No, I'm joking.'
Why is your album called 'Honey'?
'I wanted to name it that because I feel like my music is my honey. I feel like that's my job: to produce music like a bee would honey. And there's like a hive of people working on it, too. We're music bees!'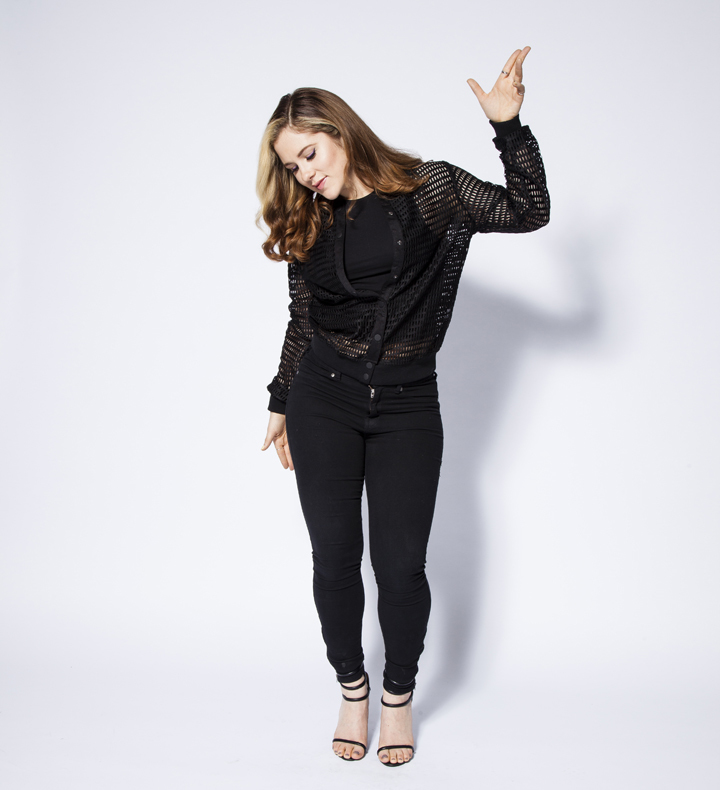 Katy B by Andy Parsons
'I'm a proper Craig David fan. I know his birthday'
What was it like working with Craig David on recent single 'Who Am I'?
'Oh my God, I'm a proper Craig David fan! I know his birthday. I know all the lyrics to his albums. It was like a really big moment for me going into the studio with him. I'd never met him before I'd worked with him. He's a lovely guy, though! He's someone you could bring home to your mum. Did I have a teenage crush on him? Mmm, I was 11 when he came out, so I was bit young for that.'
How do you feel about all the club closures in London?
'I go out raving a lot in Birmingham now. In Birmingham, there are more derelict spaces and warehouses that mean you won't disturb anyone by putting on a nightclub. Those places in London that used to be wasteland, the warehouse raves that used to happen in Docklands: all these luxury flats are popping up there now. People don't really want 4/4 beats going all night next to their flats.'
Does it worry you that you have to go all the way to Birmingham to rave?
'Well, there are still some great places here. I'm not saying it's all doom and gloom! There's all this talk about us getting a Night Mayor, isn't there? Who is this Night Mayor? Can I be the Night Mayor? We should start a campaign! Please put that in! You've got to put that in! Katy B for Night Mayor!'
Find a festival in London this summer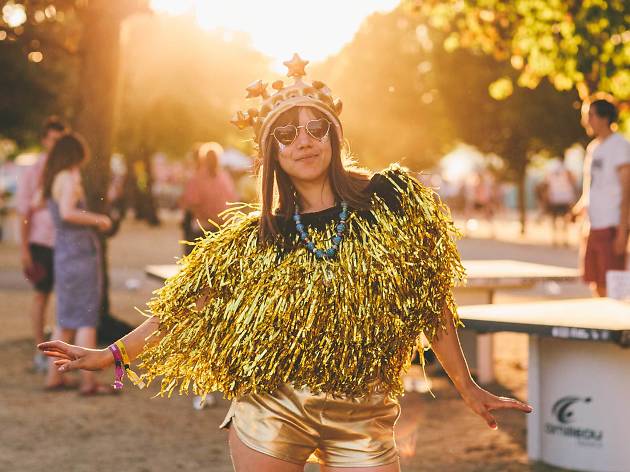 You lucky Londoner: you don't need a tent or even a pair of wellies to get the full festival experience this summer. You've got some of the world's biggest acts and a whole world of fun a tube ride away, thanks to these incredible festivals in London.
Support Time Out
We see you're using an ad-blocker. Ad revenue is Time Out's main source of income. The content you're reading is made by independent, expert local journalists.
Support Time Out directly today and help us champion the people and places which make the city tick. Cheers!
Donate now