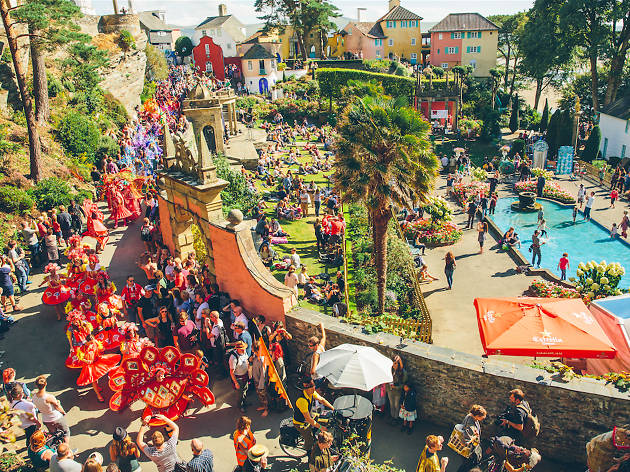 Win Festival No.6 tickets with Old Mout
Get yourself a pair of tickets to the weirdly wonderful Welsh music gathering Festival No. 6
When you want to explore the truly far out, why not try one of this summer's most inventive festivals?
Festival No. 6 is at the top of the list when it comes to walking on the wild side. There's an amazing music line-up – Noel Gallagher, Hot Chip, Bastille, Roisin Murphy and Super Furry Animals to name just a few – but also plenty of out-there experiences that honour the curiousness of its unique setting…
Portmeirion is a coastal resort in north Wales that looks like a colourful old Italian village but which was actually built in the 20th century. A strange but stunning place, it was used as the film location for cult 1960s TV series 'The Prisoner' and ever since, it has held a fascination for fans of outsider art and alt-culture.
The location's history, it's dazzling landscape and the spirit of the 21st century music festival all collide in an extravaganza of fun, strangeness and unexpected entertainment for Festival No. 6.
Win a pair of tickets for Festival No. 6
To help you get into the Kiwi spirit, Old Mout wants to send you and a friend on an unforgettable trip to this amazing weekender.
You could win one of two pairs of tickets for Festival No. 6 (Sep 1-4). Watch out for Old Mout while you're there – offering even more curious pursuits, including boxing glove Jenga and 'Kiwi-oke'…
Enter now!
Simply answer the following question correctly and you'll be added to the prize draw.