Best bets at the 2014 LA Film Fest
Heading to the LA Film Fest? Here are 10 screenings not to miss, set everywhere from Iceland and Borneo to our own Echo Park.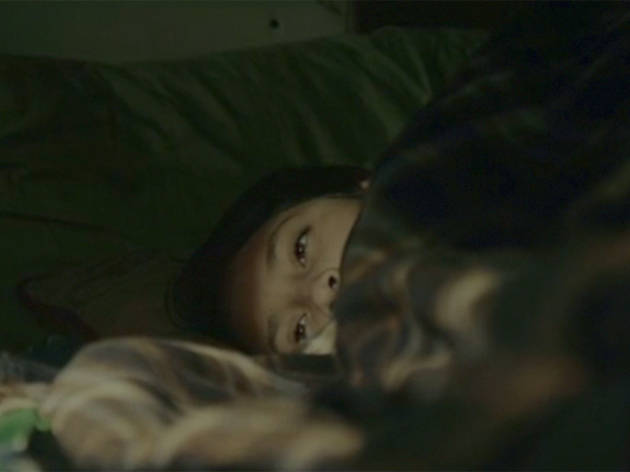 1/10
LAKE LOS ANGELES Director: Mike OttCountry: USARunning Time: 85 min Abandoned after crossing the US border, young Cecilia's only salvation is her vivid imagination and Francisco, a lonely Cuban immigrant. Writer/director Mike Ott returns to the Los Angeles Film Festival with a gorgeous tale of two strangers brought together in the barren Southern California desert. Regal Cinemas 10, June 14, 7:30pmRegal Cinemas 13, June 19, 4:30pm   Watch the trailer: Lake Los Angeles - Trailer from Small Form Films on Vimeo.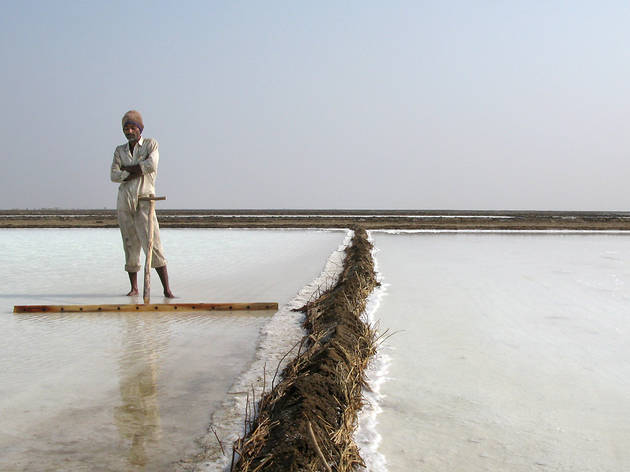 2/10
MY NAME IS SALT Director: Farida PachaCountry: Switzerland/IndiaRunning Time: 92 min This visually striking verité documentary witnesses the efforts of a salt farmer and his family as they use traditional methods that stretch back generations to draw delicate salt crystals from the barren landscape of an Indian desert. Regal Cinemas 14, June 14, 4:15pmRegal Cinemas 14, June 18, 6:45pm Watch the trailer: MY NAME IS SALT / TRAILER from Leafbird Films on Vimeo.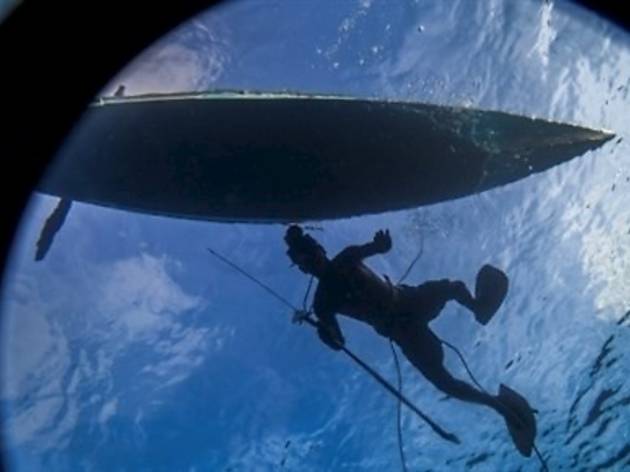 3/10
WALKING UNDER WATER Director: Eliza KubarskaCountry: Germany/Poland/UKRunning Time: 77 min Remarkable underwater cinematography anchors this lyrical documentary about the Badjao, oceanic nomads who have lived off the coast of Borneo in harmony with the sea for generations, who are now struggling to preserve their traditions in the modern world. Regal Cinemas 14, June 14, 11:15amRegal Cinemas 14, June 15, 6pm Click here to watch the trailer.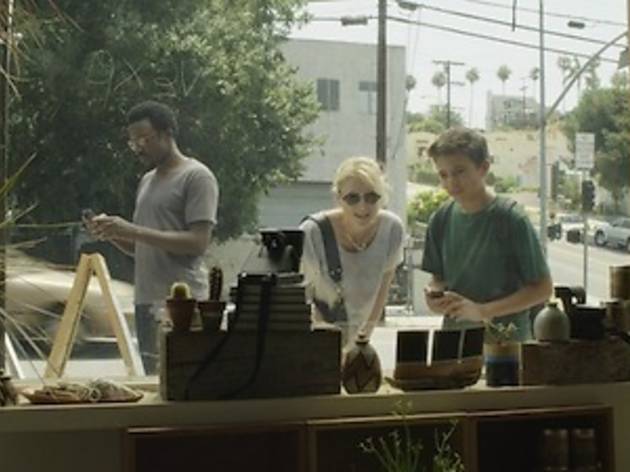 4/10
ECHO PARK Director: Amanda MarsalisCountry: USARunning Time: 88 min A 20-something woman fed up with her picture-perfect Beverly Hills life moves across town to another world: Echo Park. But will a summer romance with a handsome neighbor and change of zip code be enough to reinvent herself? Regal Cinemas 11, June 14, 6:45pm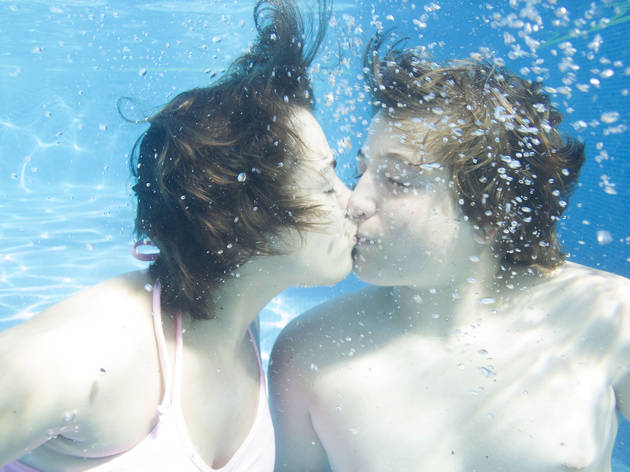 5/10
CLUB SANDWICH Director: Fernando EimbckeCountry: MexicoRunning Time: 82 min On their summer vacation, single mom Paloma and her teenage son Hector's unique friendship is tested when Jazmin, a young stranger, vies for Hector's affections. In his hilarious and touching third feature, acclaimed Mexican filmmaker Fernando Eimbcke explores the growing pains of parenthood and adolescence. Regal Cinemas 14, June 14, 9:30pmRegal Cinemas 9, June 18, 4pm Watch the trailer: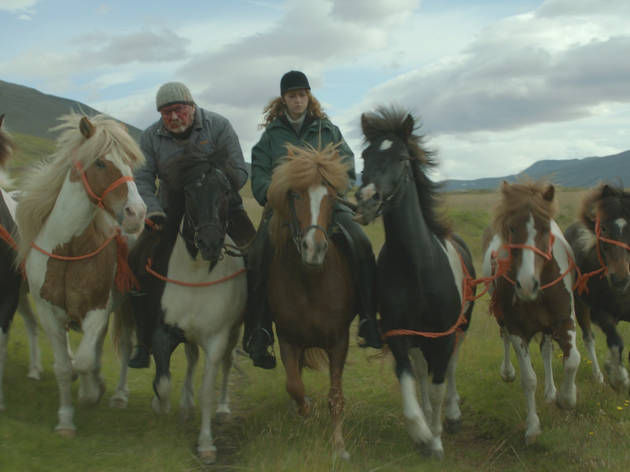 6/10
OF HORSES AND MEN Director: Benedikt ErlingssonCountry: Germany/IcelandRunning Time: 80 min You'll never look at horses—or men—in quite the same way after seeing this strikingly original, visually stunning Icelandic saga, a darkly humorous look at the complex interrelationship between two and four-legged beasts. Regal Cinemas 14, June 15, 1:10pmRegal Cinemas 14, June 17, 6:45pm Watch the trailer: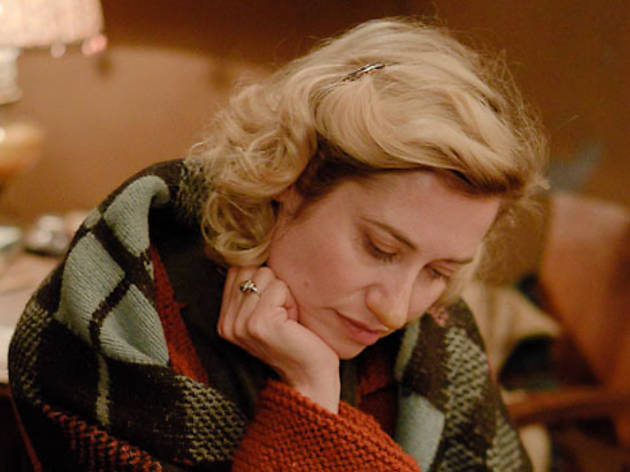 7/10
VIOLETTE Director: Martin ProvostCountry: FranceRunning Time: 138 min Emmanuelle Devos shines as the volatile, bisexual, pioneering feminist writer Violette Leduc, protégé of Simone de Beauvoir—with whom she was obsessed—in this striking period biopic from the director of Seraphine. Regal Cinemas 8, June 14, 11amRegal Cinemas 10, June 18, 7:20pm Watch the trailer: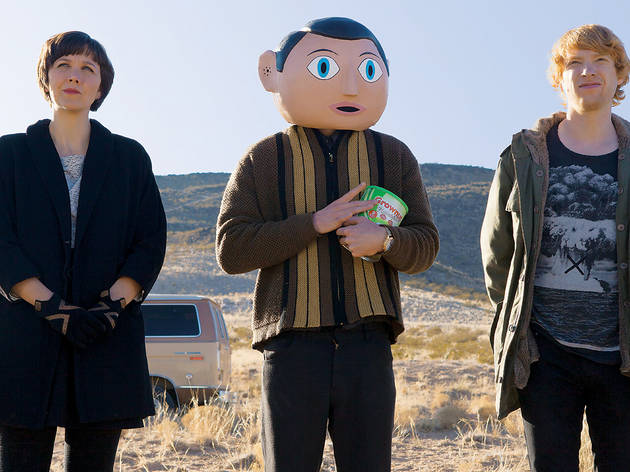 8/10
FRANK Director: Lenny AbrahamsonCountry: IrelandRunning Time: 94 min A comedy of musical genius and papier-maché, Frank follows a band of outsiders, lead by a frontman who always wears an oversized fake head, on and off stage, as they attempt to record the greatest album ever made. Regal Cinemas 8, June 14, 7pmRegal Cinemas 12, June 17, 1:50pm Watch the trailer: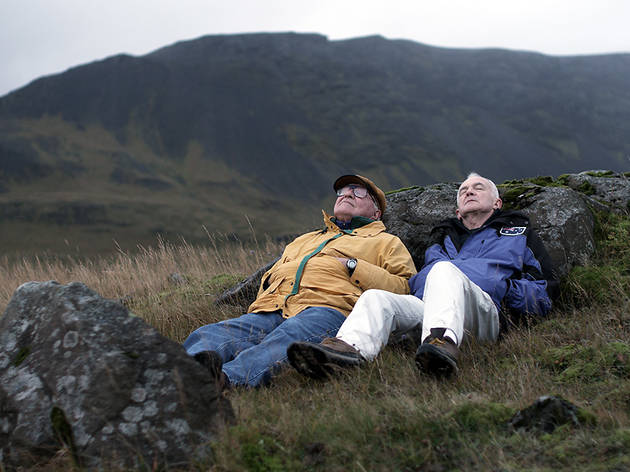 9/10
LAND HO! Director: Martha Stephens, Aaron KatzCountry: Iceland/USARunning Time: 95 min Bored by retirement and stinging from a recent divorce, two 70-something friends take an impromptu trip to Iceland in this surprising, unhurried comedy of life and how to live it. Regal Cinemas 11, June 13, 6:45pmRegal Cinemas 9, June 16, 1:40pm Watch the trailer: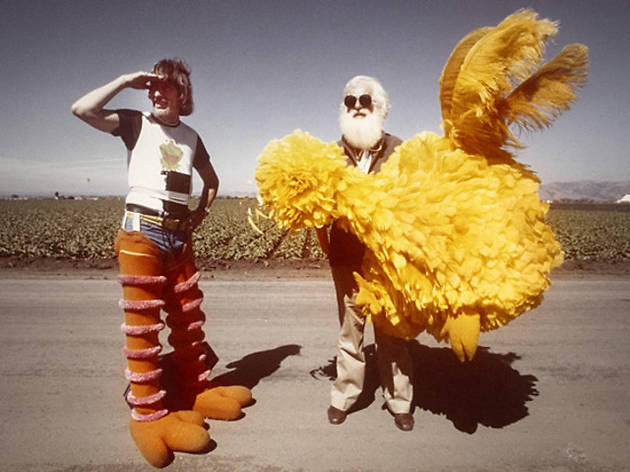 10/10
I AM BIG BIRD: THE CAROLL SPINNEY STORY Director: Dave LaMattina, Chad WalkerCountry: USARunning Time: 90 min For over 40 years, Caroll Spinney has been the puppeteer behind Big Bird and Oscar the Grouch. In this touching (and free!) documentary, comprised largely of highlights from his incredible home videos, Spinney reflects on his career, the dark periods of his life and the beloved characters he's brought to life. California Plaza, June 14, 8:30pm Watch the trailer: I AM BIG BIRD Trailer from Copper Pot Pictures on Vimeo.
This quintessential LA festival, produced by Film Independent and held primarily at the LA Live Regal theaters Downtown, is the perfect kickoff for the summer movie season. This year, in honor of the fest's 20th anniversary, you can choose from nearly 200 features, shorts and music videos from over 40 countries, which means you're left with the best kind of problem: too many great movies to choose from. We've narrowed it down to the ten films that are true must-sees. From docs with stunning cinematography to quirky narratives, we've got you covered with the best of this year's fest. Enjoy the show(s)!
When is the 2014 LA Film Fest?
Great question. The dates of the 2014 LA Film Fest are June 11-19. Follow Kate on Instagram @Kate_em_up