Hector and the Search for Happiness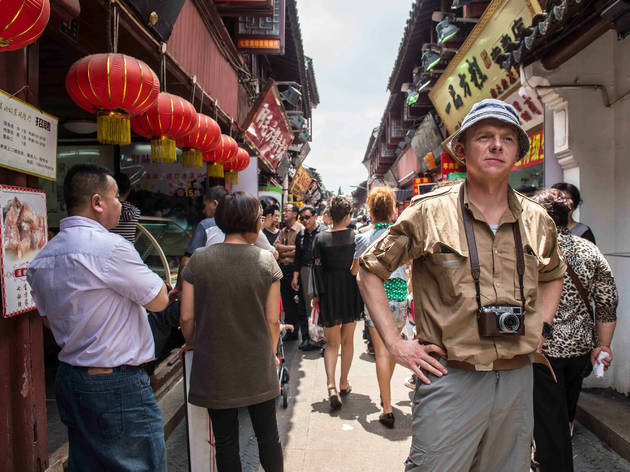 Simon Pegg plays the world's most unconvincing psychiatrist in this fluffy, irritating Brit comedy. He's Hector, who leaves his successful London practice and hot girlfriend (Rosamund Pike) to travel around the world searching for the secret to happiness. The problem for comedian Pegg (Shaun of the Dead) is that the role requires a bit of Serious Acting—and every time he puts on his compassionate face, he just looks smug.
In Africa, Hector bounces babies. In the Himalayas, he zens out with a Buddhist monk. What does he learn? That happiness is being loved for who you are. Also: Avoiding the road to unhappiness is not the road to happiness. In other words, it's nothing he couldn't have picked up during a sneaky lunchtime browse on self-help websites. At times, the whole thing is a hippie's whisker away from playing like a clueless pop star's visit to a developing country: Look at all the poor people! Aren't they happy, with their smiling faces and lack of clean water!
Release details
Rated:
R
Release date:
Friday September 19 2014
Duration:
114 mins
Cast and crew
Director:
Peter Chelsom
Screenwriter:
Peter Chelsom, Maria von Heland
Cast:
Simon Pegg
Rosamund Pike
Toni Collette