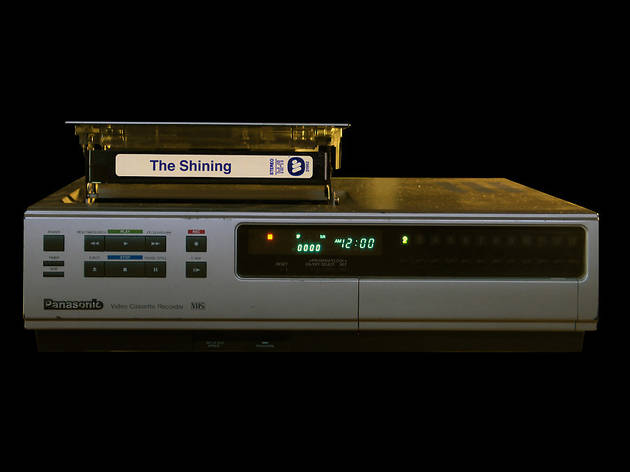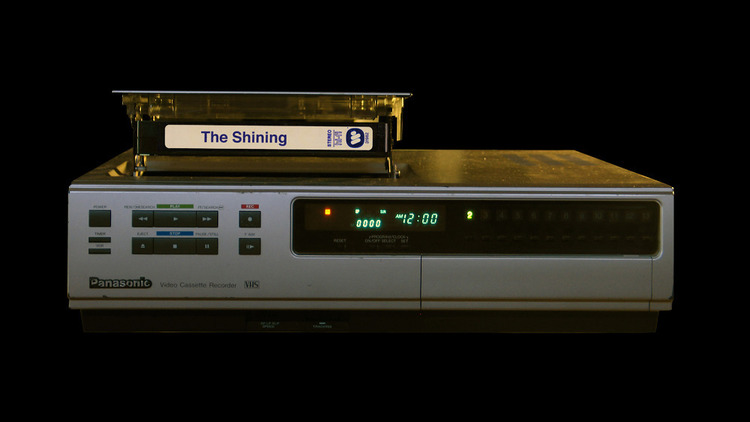 Among the many artifacts Stanley Kubrick's films have spawned, a special one comes from his daughter Vivian. She was only a teenager when her father hunkered down at England's Elstree Studios in 1978 to make The Shining (1980). Armed with a 16mm camera and some world-class chutzpah, Vivian produced a documentary, Making The Shining, in which she can be seen flirting with Jack Nicholson and sneaking up on her secretive dad. She also captured a notorious fight between the director and his childlike star, Shelley Duvall: "What do you need, mood music?" Kubrick barks at a butcher-knife-wielding Duvall, as she again misses her cue.
Evidently, the shoot was trying. It's worth keeping in mind as you watch Room 237—not about The Shining's genesis, but its legacy. Most movies are mazes to survive, even if you're a master filmmaker equipped with multiple snow machines. Kubrick's inarguable command of the text—his intent—dwarfed any discomforts of the cast and crew. It must be the case that this godlike filmmaker thought of every angle, right? Maybe not: Rodney Ascher, the director of Room 237, takes this question as a winking premise, as he collects the theories of five obsessed fans—normal folk, you imagine, until they begin to speak and reveal hours spent in the dark with their weird ideas. (In an inspired touch, Ascher never shows his subjects, only puts their voices under footage of, say, Tom Cruise in Eyes Wide Shut, walking down the street lost in a deep mood. It's Kubrick's world; we just live in it.)
What do we hear? Numbers take on a totemic significance as Kubrick, it's suggested, infused Stephen King's best-seller with references to 1942, WWII, the Third Reich and the Holocaust. (Even Jack Torrance's German-brand typewriter becomes a clue—all work and no play indeed.) Elsewhere, the fictional Overlook Hotel becomes a loaded site of Native American imagery, a place of stolen land and haunted history. Indian headdresses appear on innocuous cans of baking powder and, just when you're calling bullshit, here comes another piece of evidence, either accidentally placed by a prop master or—can it be?—by the 'Brick himself. Are there any accidents here?
Steadily, Room 237 becomes a rare kind of bird: a critical analysis that leans not on unquestionable authority but creative speculation. (Sometimes, these interpretive stabs feel like cries of loneliness.) The film plays like a game and occasionally blows your mind, as when one fan casually maps out the topography of the ground floor, revealing hallways that don't make sense and windows that yield impossible sunlight. Kubrick was either cutting corners on set design or taking spatial dislocation to subtle levels of excellence. Ascher lets you make the call. Was The Shining Kubrick's hidden apologia for faking the Apollo moon landing? To one theorist, it's in there, just like the pasta sauce. Room 237 asks that you bring your own noodles; as docs go, it leaves you with questions, some worry and rib-sticking satiation.
Follow Joshua Rothkopf on Twitter: @joshrothkopf