10 films to see at AFI Fest 2014
We picked the best bets at this year's AFI Fest, from a Pynchon adaptation to an LA murder mystery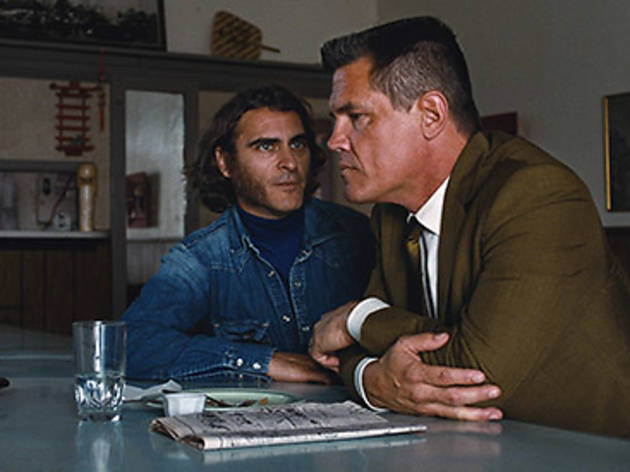 1/10
INHERENT VICE Director: Paul Thomas AndersonCountry: USARunning Time: 148 AFI says: Inherent Vice is the seventh feature from director Paul Thomas Anderson and the first film adaptation of a Thomas Pynchon novel. It's the tail end of the '60s and drug-fueled paranoia is running the day. P.I. Doc Sportello (Joaquin Phoenix) knows that "love" is one of those overused words—like "trip" or "groovy"—that usually leads to trouble. When Doc's ex-girlfriend (Katherine Waterston) shows up with a story about a plot against her billionaire boyfriend, the plot thickens. With a cast of characters that includes surfers, hustlers, dopers, rockers, a murderous loan shark, LAPD detectives, a sax player working undercover and a mysterious entity known as Golden Fang—which may only be a tax dodge set up by some dentists—Inherent Vice is part surf noir, part psychedelic romp and pure Pynchon. Read Time Out's full review. Egyptian, Nov. 8, 6:30pm Egyptian, Nov. 8, 10:30pm Watch the trailer: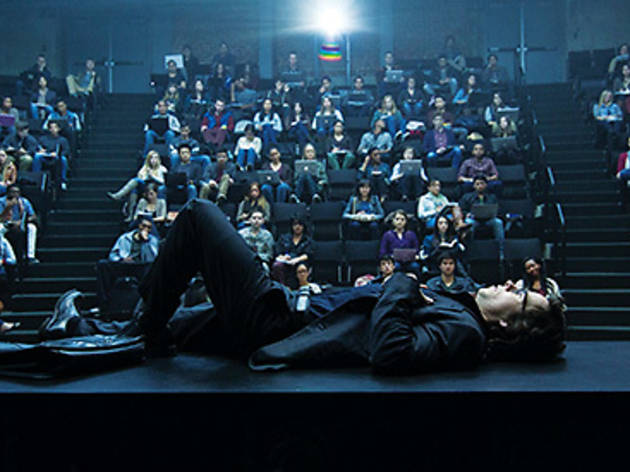 2/10
THE GAMBLER Director: Rupert WyattCountry: USARunning Time: 110 AFI says: In this gritty modern noir, Mark Wahlberg plays Jim Bennett, a whip-smart college professor caught up in the dangerous world of high-stakes underground gambling. His luck running out, Bennett finds himself pursued by local gangsters intent on sweating him out of every dime he owes. A stalking, haunted performance from Wahlberg is supported by a cast that includes John Goodman, Brie Larson and Michael K. Williams. The Gambler is a searing retelling of the classic 1974 film starring James Caan, and a tour de force brought to the screen by director Rupert Wyatt and writer William Monahan (The Departed). Dolby Theatre, Nov. 10, 7:00pm Watch the trailer: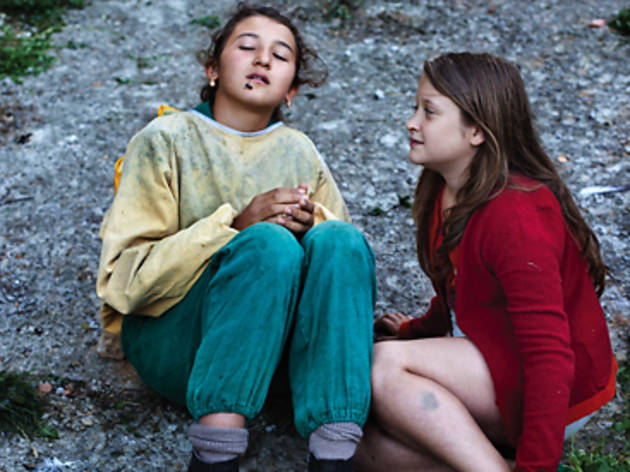 3/10
THE WONDERS (LE MERAVIGLIE) Director: Alice RohrwacherCountry: Italy / Switzerland / GermanyRunning Time: 110 AFI says: Debuting in competition at this year's Cannes Film Festival, The Wonders tells the story of a close-knit family in the rolling Italian countryside. Domineering father Wolfgang tries to control his many daughters, keeping them away from outside influences as they live a cloistered life on their small bee-keeping farm. When a national television competition comes along seeking to highlight local families, eldest daughter Gelsomina wants to enter their family's beloved honey in the competition. Wolfgang flatly refuses—but the luminous young woman is wise beyond her years, and in standing up for herself she learns how to navigate the world. With indelible images and unforgettable performances, Rohrwacher has created a mesmerizing and hypnotic ballad of independence and self-determination. Read Time Out's full review. Chinese 2, Nov. 10, 9:45pm Chinese 2, Nov. 11, 3:30pm Watch the trailer: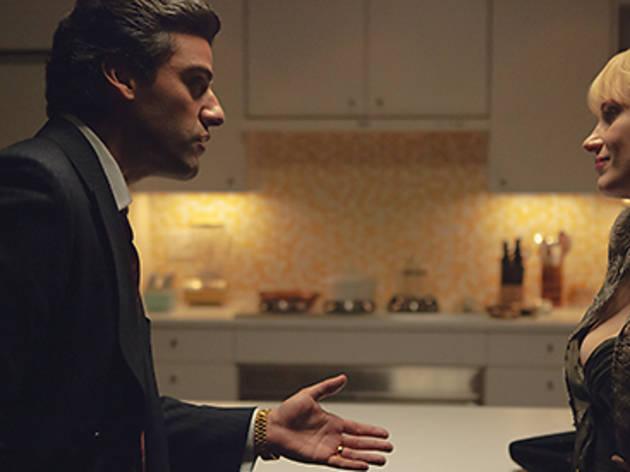 4/10
A MOST VIOLENT YEAR Director: J.C. ChandorCountry: USARunning Time: 125 AFI says: Set in 1981 during one of the most crime-ridden winters in New York City's history, J.C. Chandor's A Most Violent Year follows Abel and Anna Morales (Oscar Isaac and Jessica Chastain) as they attempt to capitalize on the American Dream even as the rampant violence, decay and corruption of the day threaten to destroy all they have built. In a haunting performance, Isaac plays Abel as a man exhausted by his climb to the top. Just as he's on the verge of realizing his dream of building a reputable heating oil empire, the long fingers of corruption dig in. To complicate matters, Anna's family history is mired in institutionalized crime and a history of resolution through bloodshed. Nonetheless, husband and wife press forward even as the threats inch closer to home. Opening Night Gala, Dolby Theatre, Nov. 6, 7:00pm This is the film's world premiere. Tickets are available through patron packages only. Watch the trailer: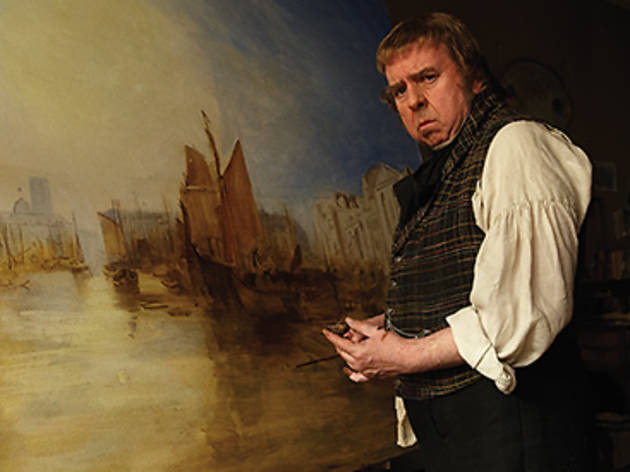 5/10
MR. TURNER Director: Mike LeighCountry: UKRunning Time: 149 AFI says: In his latest sumptuous work, director Mike Leigh creates a portrait of iconoclastic painter J.M.W. Turner, mid-19th century master of light and color. This meditation examines the nature of art itself, in conflict with the changing perceptions of peers and a fickle public, as well as the personal sacrifices that Turner made on behalf of creation. Leigh follows his subject from middle-age—when he is already at the height of his career—through to the end of his life, evoking the artist's own style with painstaking period detail and luminescent cinematography (by Leigh's longtime cinematographer Dick Pope). At the center of this captivating story is Timothy Spall, who won Best Actor at the Cannes Film Festival for his portrayal of the title character, a guttural brute of a man with often repulsive tendencies but from whose hands flowed masterworks. Read Time Out's full review. Egyptian, Nov. 9, 6:00pm Chinese 1, Nov. 10, 3:00pm Watch the trailer: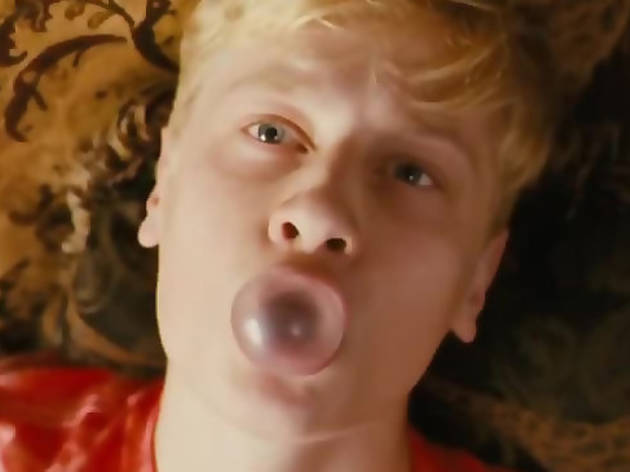 6/10
MOMMY Director: Xavier DolanCountry: CanadaRunning Time: 139 AFI says: Die, a widowed single mother, regains custody of her son, Steve, after he is kicked out of a correctional facility. Trying to make the best of this situation, Die decides to home-school Steve and enlists the help of her neighbor Kyla, a former schoolteacher on sabbatical after an incident that rendered her unable to communicate. Together this trio finds a new sense of balance and regains the hope they once lost. Reuniting with actresses Anne Dorval (I Killed My Mother) and Suzanne Clément (Laurence Anyways), Québécois director Xavier Dolan returns to AFI Fest with a radiant tale of friendship, love and courage. Expertly framed in 1:1 aspect ratio by cinematographer André Turpin, allowing the characters to be inescapably at the center of our attention, Dolan's fifth film in five years is Canada's official Oscar entry. Read Time Out's full review. Chinese 1, Nov. 12, 7:30pm Chinese 3, Nov. 13, 6:00pm Watch the trailer: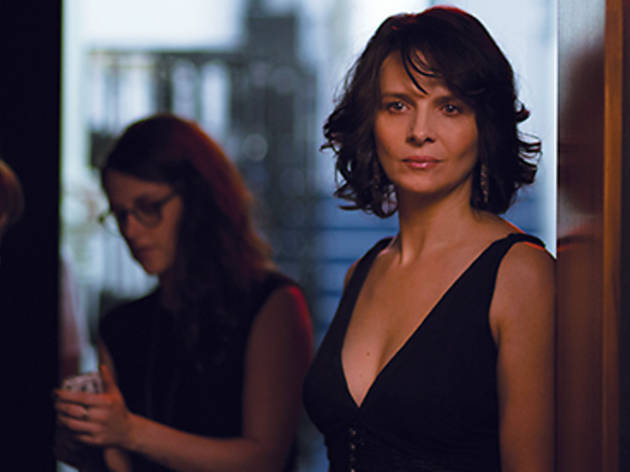 7/10
CLOUDS OF SILS MARIA Director: Olivier AssayasCountry: Switzerland / Germany / FranceRunning Time: 124 AFI says: Responding to a challenge from Juliette Binoche to write a deeply complex female role, renowned French auteur Olivier Assayas has crafted an emotionally rich and evocatively meta-textual rumination on art, acting and aging. Binoche takes center stage as Maria, a famous actor whose life changed 20 years earlier when she experienced breakout stage success in the role of a sultry ingénue caught in a torrid affair with an older woman. She reluctantly agrees to mount the play once more, but this time around, Maria is given the less glamorous part of the jilted middle-aged lover, with her previous role played by a rising young starlet with a bad-girl image (Chloe Grace Moretz). As Maria retreats to the Swiss Alps with her loyal assistant (Kristen Stewart) to prepare for the play, a psychological examination into the psyche of both women ensues. Read Time Out's full review. Egyptian, Nov. 7, 9:30pm Chinese 1, Nov. 12, 12:00pm Watch the trailer: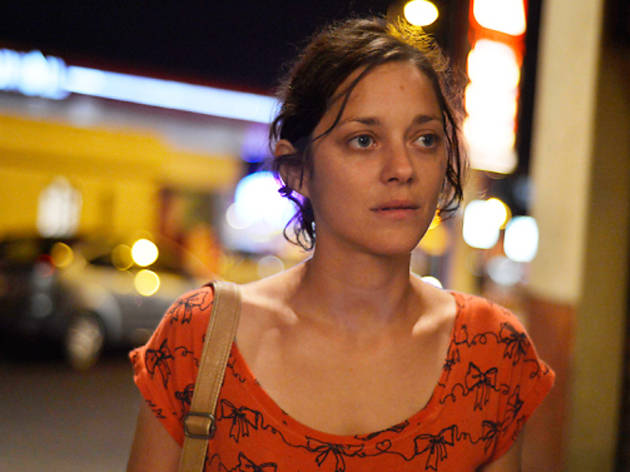 8/10
TWO DAYS, ONE NIGHT (DEUX JOURS, UNE NUIT) Director: Jean-Pierre Dardenne, Luc DardenneCountry: Belgium / Italy / FranceRunning Time: 95 AFI says: The world-renowned Dardenne brothers (Kid With A Bike, AFI Fest 2011) return to the festival with this powerful tale of collective bargaining and solidarity. Marion Cotillard gives a stunning performance as Sandra, a Belgian working mother who has one weekend to convince her co-workers to forego their much-needed bonuses so that she can keep her job. Every vote against her draws her closer to abject despair (and closer to sinking back into the dark chronic depression that forced her to take leave from work in the first place), while every worker who agrees to help gives new hope to Sandra and her family. Cotillard excels in a difficult role, which calls for Sandra to repeat the same degrading, exhausting experience—pleading for help from co-workers—while finding a new, complex situation with each person she visits. With this latest film, the Dardennes have perfected their naturalistic style, which focuses on the realities of working-class European life. Read Time Out's full review. Egyptian, Nov. 7, 6:30pm Chinese 6, Nov. 8, 5:00pm Watch the trailer: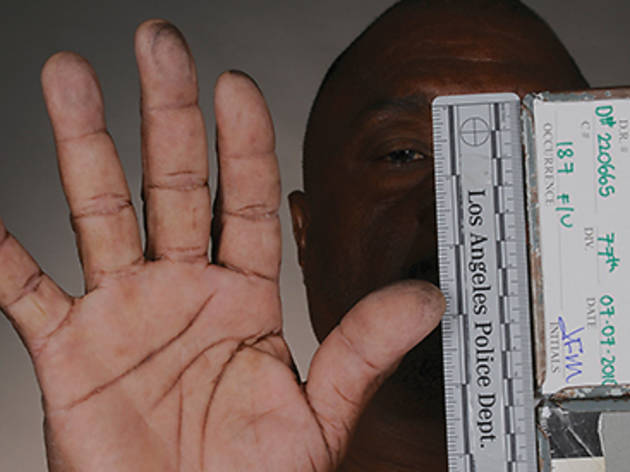 9/10
TALES OF THE GRIM SLEEPER Director: Nick BroomfieldCountry: USA / UKRunning Time: 110 AFI says: The latest documentary by provocateur Nick Broomfield (Aileen: Life And Death of A Serial Killer, Kurt & Courtney) delves into the case of a notorious serial killer who menaced South Central L.A. for more than 25 years. Egyptian, Nov. 9, 2:45pm Egyptian, Nov. 10, 12:45pm Watch the trailer: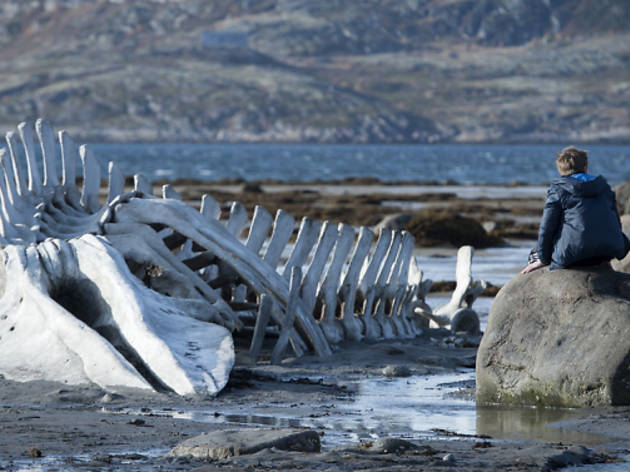 10/10
LEVIATHAN Director: Andrey ZvyagintsevCountry: RussiaRunning Time: 141 AFI says: Premiering in competition at this year's Cannes Film Festival, Leviathan is the latest work and magnum opus from Russian filmmaker Andrey Zvyagintsev (Elena, The Return). Zvyagintsev tells the story of aging father Kolya, who runs an auto repair shop in a small coastal town. When Kolya becomes embroiled in a property feud with the local mayor, he must battle city hall and wrestle with a crisis that erupts closer to home, involving his second wife and their son. The resulting satire is finely wrought in lines that delineate class, religion, societal roles, personal identity, gender, family and the Russian state. Described by Zvyagintsev as a loose retelling of the Book of Job, Leviathan captures how society bears down on the individual, and bends the curve of life into an inevitable, even devastating trajectory. Read Time Out's full review. Chinese 1, Nov. 7, 6:00pm Chinese 1, Nov. 9, 1:00pm Watch the trailer:
AFI Fest, the American Film Institute's annual (and free!) celebration of international cinema, kicks off November 6 with more than 120 movies over eight days, including multiple world premieres and works from both modern masters and emerging auteurs. It's a cinema lover's dream, except for the fact that many screenings overlap or are only playing during 9-to-5 hours. Even if that's not a problem for your schedule, there are still too many films to choose from—unless you plan on spending the next 168 hours at the movies, which, um, we might. For the rest of you who want to keep your day jobs and see great films, we've narrowed it down to ten films that are true must-sees. Whether you're a romantic, edge-of-your-seat thrill-seeker or downright cinematography geek, click through our slideshow of what we can't wait to see at this year's fest. Enjoy the show!
RECOMMENDED: See more in our AFI Fest guide, like where to eat and drink in Hollywood before a screening
Check out the full fest lineup here. Ready to reserve free tickets or buy a pass? Find out how.

Follow Kate on Instagram
@kate_em_up