Seven films to see at LA Film Fest 2016
Not sure what to see at LA Film Fest 2016? We've got you covered with our picks for the seven best flicks of the fest.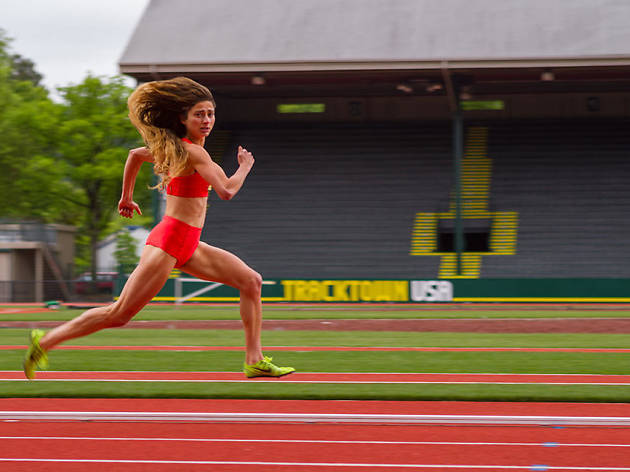 This quintessential LA festival, now in its 22nd year, is the perfect kickoff for the summer movie season. Produced by Film Independent (the non-profit behind LACMA's film series, as well as the Spirit Awards) and held at ArcLight cinemas across the city, the fest boasts its finest lineup to date, which means you're left with the best kind of problem: too many great movies to choose from. (This year's lineup includes 56 feature films, 58 short films and 13 short episodic works from 28 different countries. That's a lot of reel time.) To help you out, we've narrowed it down to the seven films that are true must-sees. From coming-of-age tales to thrillers adapted for television, we've got you covered with the best of this year's fest. Enjoy the show(s)!
The 2016 LA Film Fest runs from Wednesday, June 1 through Thursday, June 9.
Our top LA Film Fest picks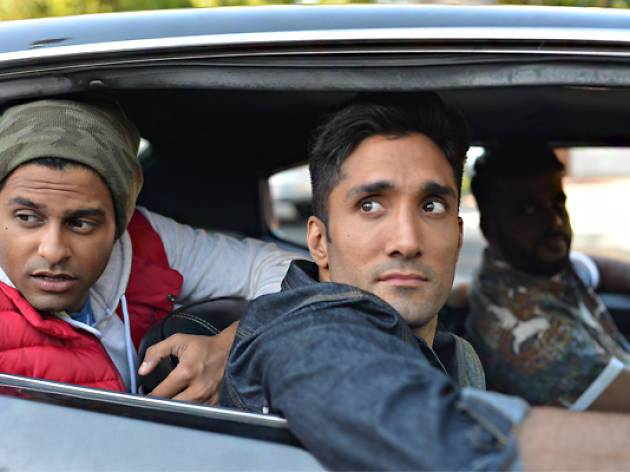 Photograph: Courtesy LAFF
LAFF says:
"Chee and T are friends, colleagues and maybe the last two guys in Silicon Valley who have nothing to do with technology. They work for Chee's opportunistic Uncle Rob, and their daily routine of kicking in doors, chasing down debtors and chain smoking is interrupted when they are tasked with getting Uncle Rob's nephew—a hyperactive fast talker with a fondness for pills—presentable in time for his engagement party at the end of the day. This, of course, proves easier said than done when both expected and completely unforeseen hijinks ensue, and the guys find their loyalty and friendship put to the test.

Filmmaker Tanuj Chopra has created an acidic and raucous comedy that ultimately possesses, like the title characters themselves, a heart of gold.

"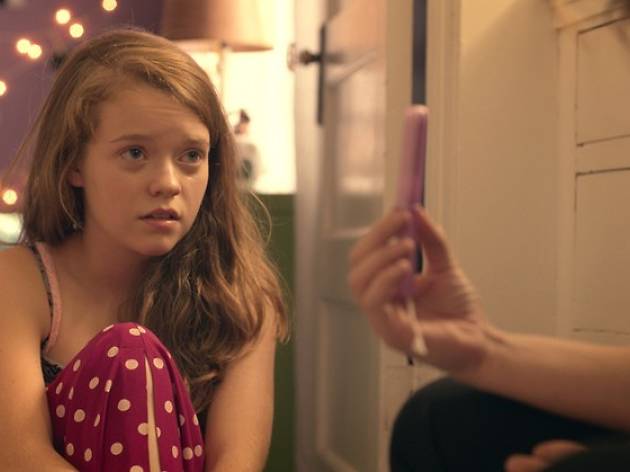 Photograph: Courtesy LAFF
LAFF says:
"
Bird is mature for her age, a thoughtful sixth grader who dreams of doing the grocery shopping so that all food groups are represented, but whose emotional wisdom starts to slip when her body begins to develop. After her first period arrives in an embarrassingly public way, Bird turns to her single mother for guidance; however, her mom is a flighty stoner who finds this milestone just as befuddling as her young daughter. Already frustrated by their recent move to Echo Park from the Valley, Bird wishes everything would start making sense again.
First-time director Dorie Barton sets a lighthearted backdrop for this mother and daughter twofold coming-of-age story, offering a sweet perspective on a universal, yet underrepresented experience."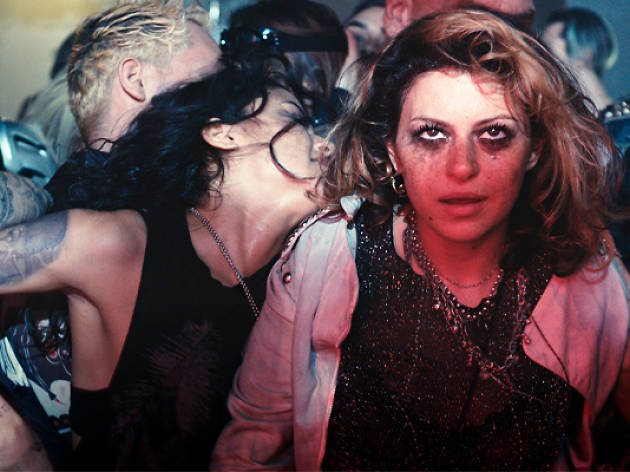 Photograph: Courtesy LAFF
LAFF says:
"
Josie is a young woman struggling to cope with the tragic death of her boyfriend. In the aftermath of his death, she finds herself both repelled and attracted to his pianist mother, Meredith, who holds Josie responsible for her son's passing. The two women are drawn into a twisted relationship raging with equal parts distrust and blind need as they become consumed with each other while trying to navigate life without the one they love.
Adapted from the eponymous book by Janet Fitch, Amber Tamblyn's impressive directorial debut is visually decadent, elaborately reflecting the intensity of her characters' spiraling emotional states. Commanding performances by Janet McTeer and Alia Shawkat make
Paint It Black
a startlingly visceral experience and affirm Tamblyn's unique voice as a director."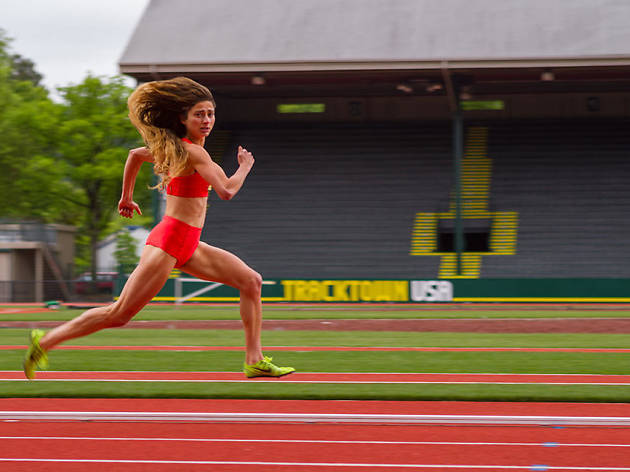 Photograph: Courtesy LAFF
LAFF says:
"
Twenty-one-year-old Plumb Marigold has lived her entire life surrounded by coaches, teammates and fans as she trains to be an Olympic distance runner. Though she excels in her sport, she's always felt like an outsider, as her schedule kept a normal life of boobs and boys at bay. That all changes after Plumb is ordered to take a day off from running to recover for the finals of the Olympic Trials. Her forced downtime, including a surprise connection with a boy who works at the bakery, sets her on a path where she can finally see the full picture, one step at a time.
The compelling experience of a young Olympic hopeful is heightened by the casting of numerous real-life Olympic runners—including co-writer/director and lead actor Alexi Pappas. In an impressive first-time directorial collaboration, Pappas and Jeremy Teicher offer a welcome and privileged perspective to a unique, but ultimately relatable, world."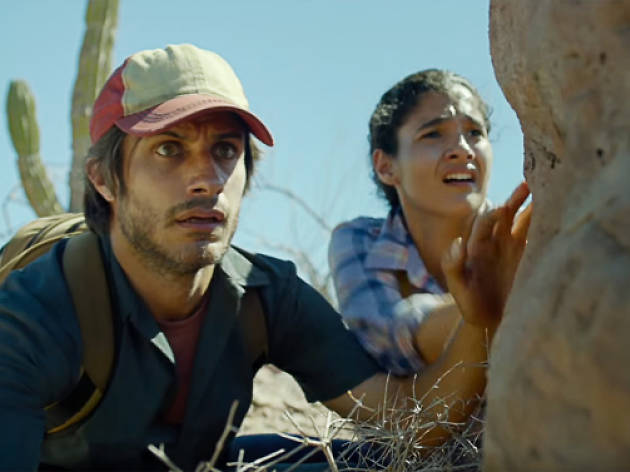 Photograph: Courtesy LAFF
LAFF says:
"
From Jonás Cuarón and Alfonso Cuarón, the acclaimed filmmakers of
Gravity
, comes a unique, modern vision of terror.
Desierto
is a visceral, heart-pounding suspense-thriller packed with tension from start to finish, starring Gael García Bernal (
Mozart In the Jungle, The Motorcycle Diaries
and
Y Tu Mamá También
) and Jeffrey Dean Morgan (
Watchmen
).
What begins as a hopeful journey to seek a better life becomes a harrowing and primal fight for survival when a deranged, rifle-toting vigilante chases a group of unarmed men and women through the treacherous US-Mexican border. In the harsh, unforgiving desert terrain, the odds are stacked firmly against them as they continuously discover there's nowhere to hide from the unrelenting, merciless killer."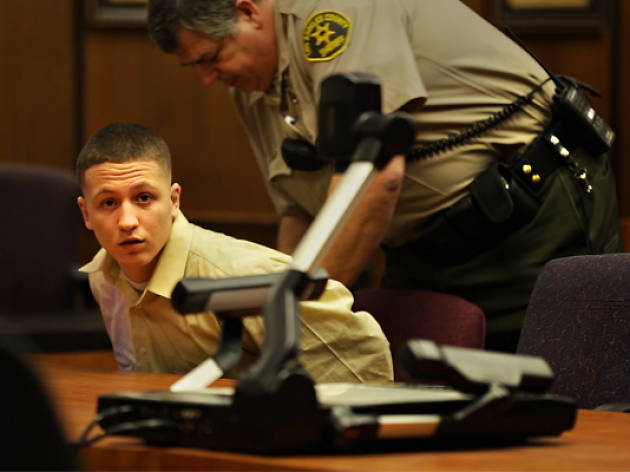 Photograph: Courtesy LAFF
LAFF says:
"
In California, juveniles between the ages of 14 and 17 can be tried as adults for violent crimes. Behind the walls of The Compound, they await their trials—and the accompanying adult sentencing. Juan, Jarad and Antonio are three such inmates. To their advocates, they're kids. To the system, they're adults. To their victims, they're monsters. Who are they to you?
With unprecedented access to the juvenile facility, Ben Lear's evocative and daring debut documentary allows audiences to get to know these young men through a screenwriting workshop in which they collectively fictionalize their lives and dreams. Lear delves into the lives of the victims of violent crimes committed by juveniles and follows legislative debates around bill SB260, which gives children a so-called second chance by allowing them parole eligibility after 35 years."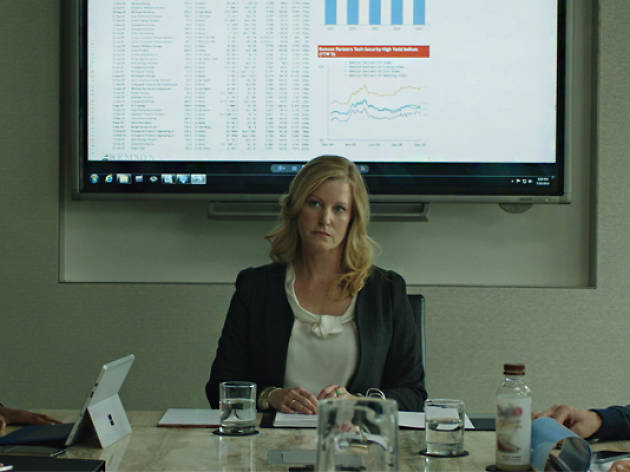 Photograph: Courtesy LAFF
LAFF says:
"
With an aggressive prosecutor from her past on her heels and a strained relationship with her junior prosecutor, senior investment banker Naomi Bishop is forced to reexamine her own ambitions and the cutthroat world she loves—one where the glass ceiling is yet to be broken.
Meera Menon's suspenseful sophomore feature can be considered the first female-focused Wall Street drama, with solid performances by Breaking Bad's Anna Gunn and Alysia Reiner that embody the inimitable protagonists enabling the power structures of Wall Street in the post-financial crisis."