The best teen movie prom scenes
From budding romances to literal blood baths, here are ten classic prom scenes from some of the best teen movies
Prom night is the pinnacle of the high school experience, and few teen movies are complete without one—or at least, some sort of culminating dance scene. The whole school is gathered, everyone is gussied up and the shit usually hits the fan, for better or worse. And since remembering our own prom nights is painfully embarrassing, we choose to remember these classic teen movie prom scenes instead.
RECOMMENDED: More of the 100 best teen movies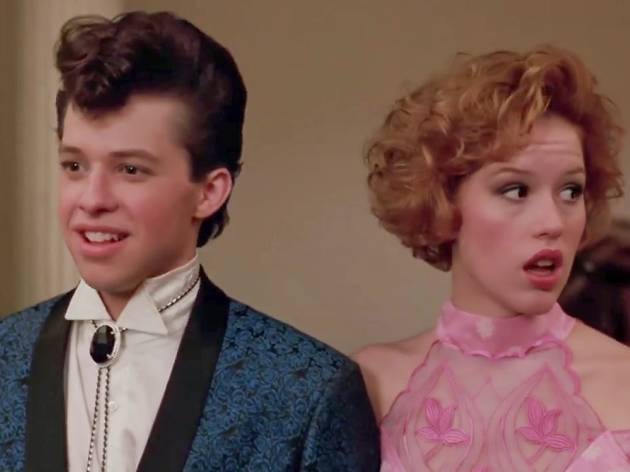 Andie whips up a homemade confection of a dress, confronts her fears and foes, mends fences with Duckie and bags the man of her dreams, all in a prom night's work.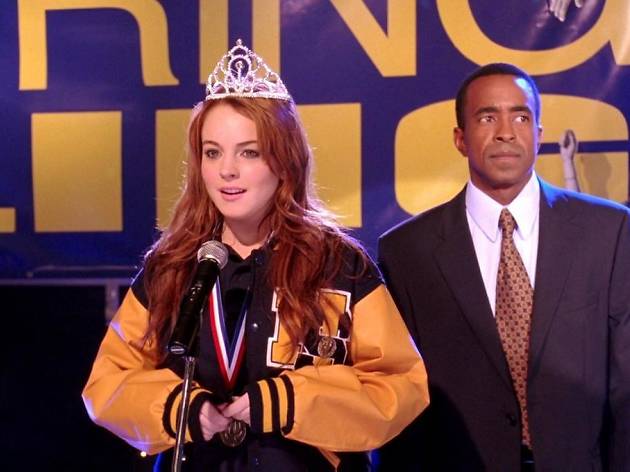 Okay so technically it's Spring Fling, but with an acceptance speech like this one, Cady Heron could have been named queen of the Mathletes (which she kind of was) and we'd still have her on this list. Plastic tiara bits for everyone!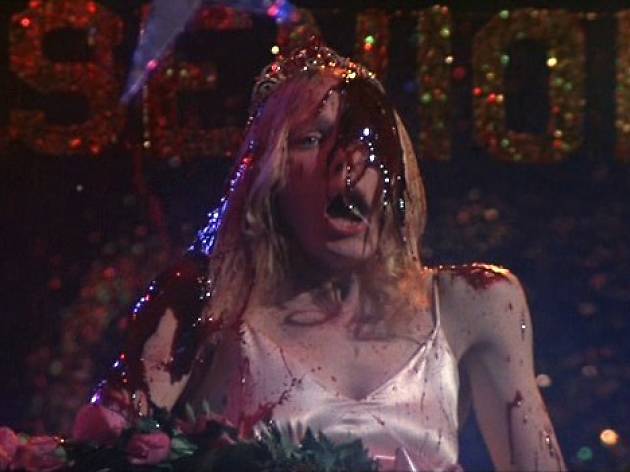 A sweet, euphoric Carrie gets doused in pig's blood during her big moment by some long-conning teen bullies. The joke is on them, however, when in a rage her telekinetic powers seal the exits, hose down the students and, whoops, burn down the entire gym with everyone inside. Memories!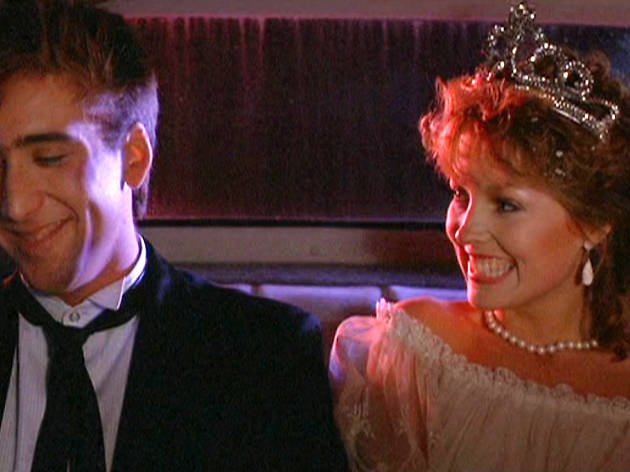 Randy and Fred lurk backstage at Julie's prom, vowing to "Crush that fly!" Cue the fly, Tommy, who gets an ass-beating for all of prom to see when the curtains go up. To add insult to injury, Julie smashes a bowl of guacamole in his face, starting a prom-wide food fight. Randy leads Julie out of the gym—and out of the Valley, as the two ride off in Tommy's limousine.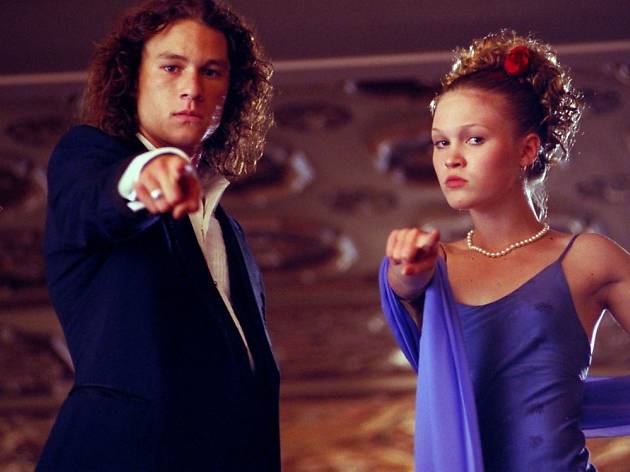 10 Things I Hate About You, 1999
Unbearable sub-wedding-band plastic soul combo aside, the 10 Things prom looks like a lot of fun, in a plush, Armani-clad, American-rich-kid kinda way. Heath Ledger certainly scrubs up well, even if there is a touch of the gorilla-in-a-tux about him—but all is forgiven when he gives Julia Stiles that one red rose. Swoon!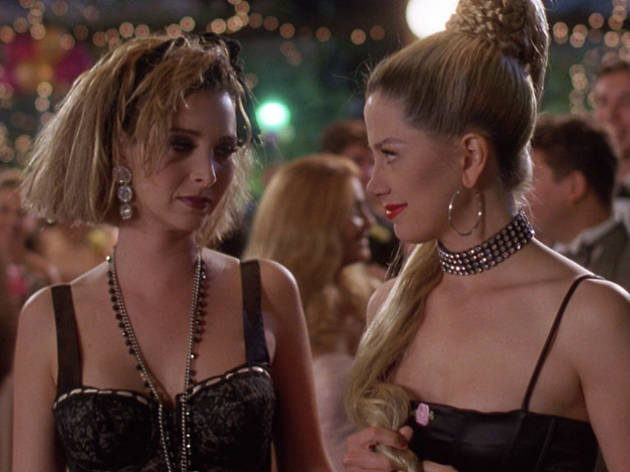 Romy and Michele's High School Reunion, 1997
Fine, most of the plot takes place ten years after a fateful prom, but judging from flashbacks, we can tell it was a doozy, climaxing in a vicious romantic trap set by a cheerleader. Even if the mind game doesn't douse one of our title heroines in pig's blood, it still leaves a scar.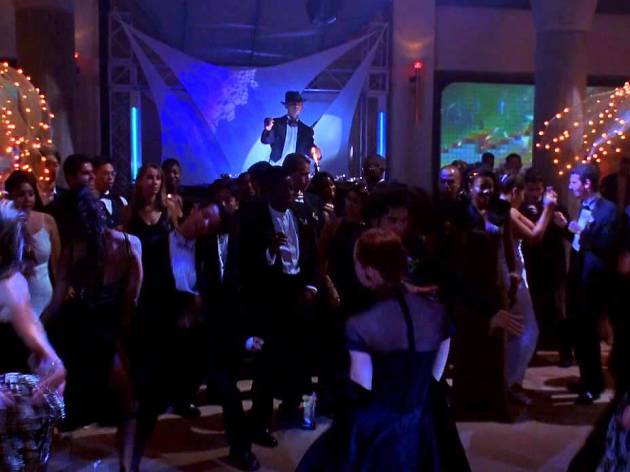 What, you didn't have a choreographed dance-off at your prom? That no one seemed to have prepared for but everyone magically knew the moves? DJed by Usher doing the robot? Well, that's why this prom made our list and yours did not. (Also, the hiliarity of Jesse hiding upstairs with a heaping plate of shrimp cocktail did not escape us.)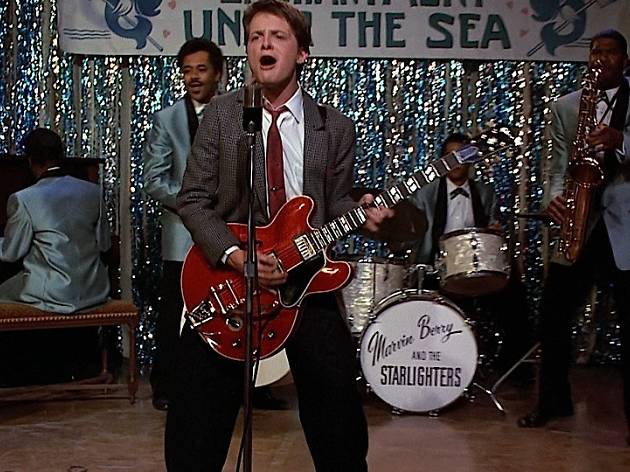 Please, not a "prom": It's the Enchantment Under the Sea Dance. And in case you've forgotten, it's the place where nerdy George McFly and Lorraine have to kiss for the first time—or else. It also turns out to be the site where rock & roll was invented.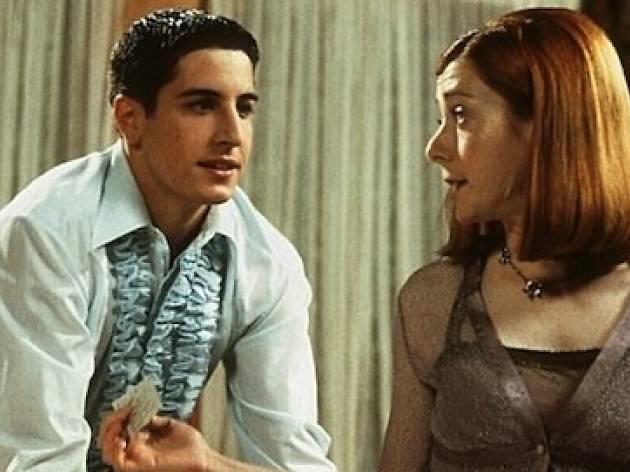 After a year of plotting how to lose their virginities, the fellowship of bros at the heart of the American Pie legend retreat to the lakeside prom after-party of your dreams and all make their moves at the same time. Nothing goes according to plan (and Finch inexplicably has sex with Stifler's mom, dooming us to three sequels of retreading the same joke), but the boys still learn that the real prize wasn't sex , it was…no, it was totally sex.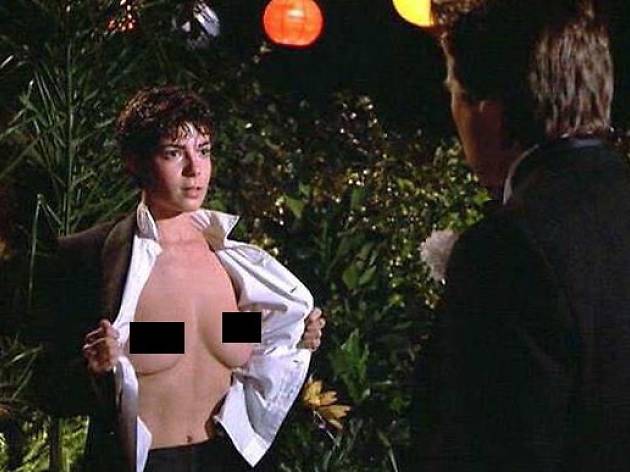 Just One of the Guys, 1985
This night has everything that makes the teen movie genre so great: a prom king crowning ceremony, iconic bully Billy Zabka punching someone on a beach, a cheesy hair band, and a major confession—in this case, cross-dressing Terry revealing to her crush that she's been a girl the whole time, an admission that naturally requires her to show her boobs to the entire senior class.