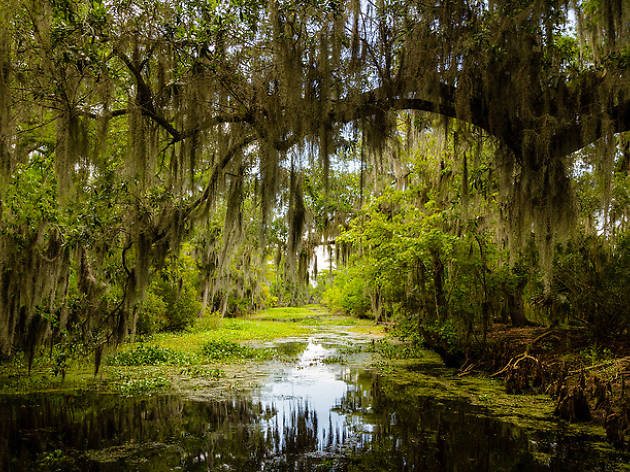 10 Louisiana experiences you have to add to your bucket list
From crawfish boils to Mardi Gras, you have to do these once in your life
In Louisiana, they do things a little differently than anywhere else. And though the state shares some customs and attitudes, each parish—what they call their counties—has its own history and traditions vastly different from the next. When you visit Louisiana you feel like you've been transported to a different country. It's a little bit Southern and a little bit French, mixed with some Spanish, Caribbean, German, African and Vietnamese flair. If America is a giant melting pot then Louisiana is the gumbo pot—it's spicy and has a lot of ingredients but if you take your time, it all comes together and warms you from the inside. So, forget your passport and travel south to enjoy these unforgettable Louisiana experiences.
1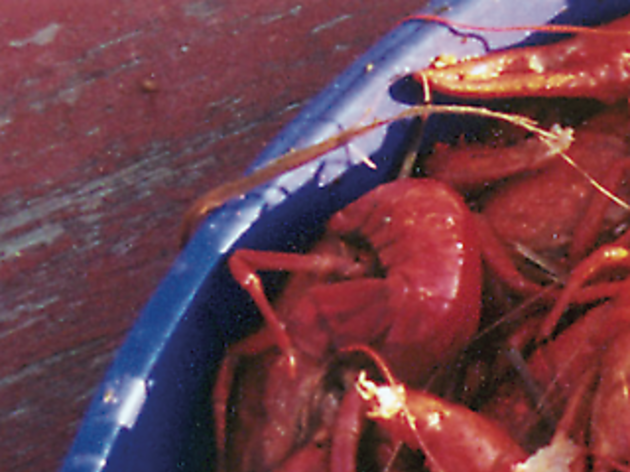 Photograph: Courtesy Louisiana Travel
Perfect your peel at a crawfish boil
The best way to enjoy crawfish is at a good, old-fashioned crawfish boil. Louisiana spring means gathering friends and family to scoop out spicy seafood by the pound onto yesterday's newspaper. To enjoy this Louisiana delicacy, check out one of the many festivals honoring the state's crustacean, such as the Breaux Bridge Crawfish Festival, where you can see a live crawfish race. The Downtown Lake Charles Crawfish Fest even has a crawfish parade. And don't believe everything you hear; you don't have to suck the heads.
2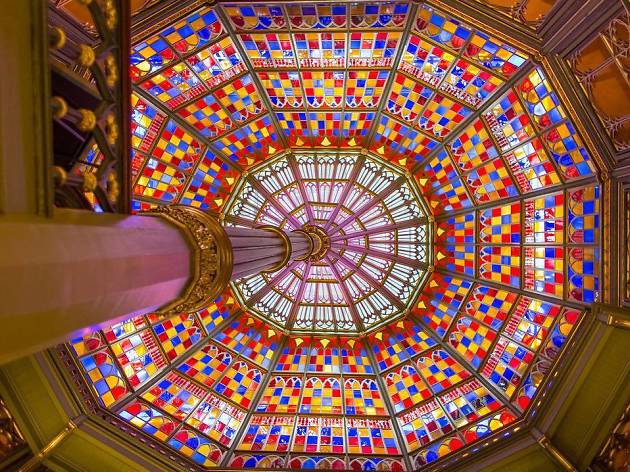 Photograph: K Hoffman
Tour the state capitols—new and old
Travel to downtown Baton Rouge to see the tallest U.S. capitol building. Built in 1932, this art deco masterpiece towers at 450 feet. Take the elevators up to the observation deck to see beautiful city views and 27 acres of perfectly manicured gardens below. Despite its dignified exterior, the building has seen a bombing, an assassination and on its grounds lays the body of legendary governor Huey P. Long. Just one mile down the road is the Old State Capitol, a Gothic, medieval-style castle that has looked out on the Mississippi River since 1852. Learn of the castle's importance during the Civil War or just marvel at the grand staircase and stunning stained glass dome.
3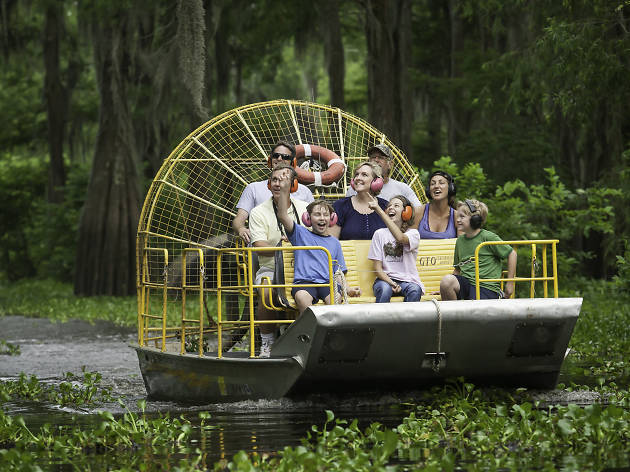 Photograph: Tim Mueller
Louisiana's swamps are home to a variety of unique plants and wildlife—oh, and plenty of alligators. Cajun Pride Swamp Tours off Bayou Manchac is popular with the celebrity circuit. If you want a high-speed excursion through the swamp, check out Airboat Adventures in Lafitte, it's got all the views of gators in their natural habitat that you'd see on a traditional swamp tour, but with less mosquitos and even more excitement. You can even hold a baby alligator for an epic photo op.
4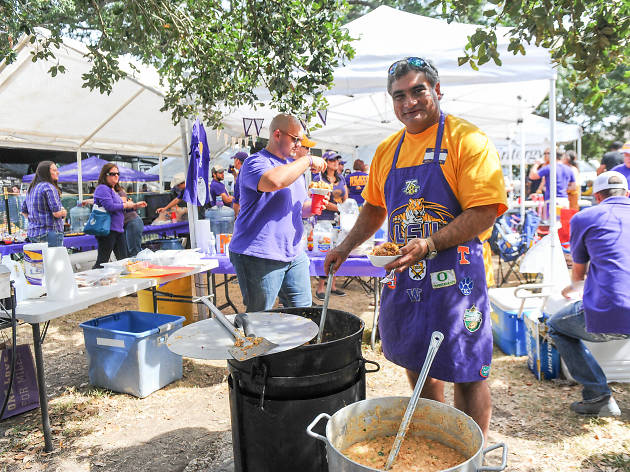 Photograph: Maggie Bowles
Tailgate at an LSU football game
Football is a religion in Baton Rouge, and watching the LSU Tigers play with more than 102,000 fans is one of the best ways to spend a Louisiana Saturday night. Even if you can't snag one of the coveted seats in Tiger Stadium, it's still worth the trip just for the on-campus food and fun. Fans start reserving spots the Friday before a big game and prepare some legendary meals. Whether it's a giant pot of jambalaya or a mobile pig roast, Tiger fans go all out. Plus, you can visit Mike the Tiger, the University's live-tiger mascot, in his $3 million habitat.
5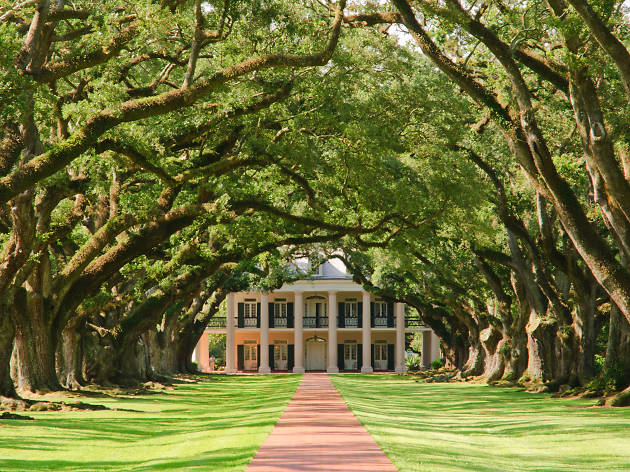 Photograph: Courtesy of Louisiana Travel
Go back in time on a plantation tour
Transport yourself to pre-Civil War times at Oak Alley Plantation in Vacherie to learn how a traditional sugarcane plantation was run. You might recognize the stately oaks that line the walkway leading toward the main house, giving the plantation its name: Interview with a Vampire and Primary Colors were both shot there. For a different side of Antebellum Louisiana, drive north to Natchitoches to see a plantation built and owned by a former slave family. The Métoyers were free people of color for four generations before the Civil War. The family completed Melrose Plantation in 1833 and it still stands today as a testament to their perseverance.
6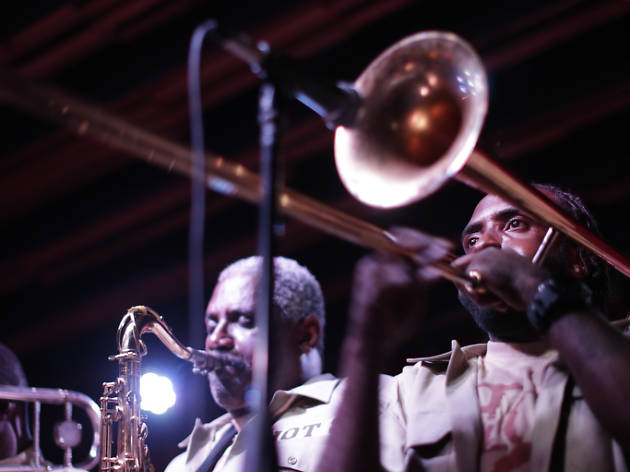 Photograph: Chris Granger
Louisianians don't wait for a wedding to put on their dancing shoes. While in New Orleans, head down to Frenchmen Street any night of the week to hear live music. New Orleans is the birthplace of jazz and you can hear funk, Dixieland jazz or even a big brass band spilling out onto the street pretty much any time of day. Just about an hour away in downtown Baton Rouge there's a rich tradition of swamp blues, with its slow-tempo rhythm incorporating Cajun and soul music. And if it's traditional Cajun music you're looking for, head another hour southwest to Lafayette where you can grab a partner and dance a two-step.
7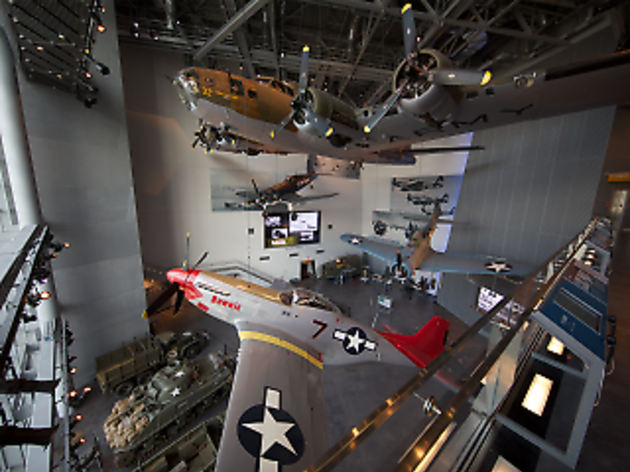 Photograph: Courtesy of Louisiana Travel
Relive history at the WWII Museum
Designated by Congress as the official World War II museum, it showcases a collection of more than 250,000 artifacts and 9,000 personal accounts of wartime experiences. Make sure to give yourself the better part of a day to see it all. This sobering and fascinating exhibition tells the story of why the war was fought and how it was won, following our nation's road to Tokyo and Berlin. Don't miss the award-winning 4-D film, Beyond All Boundaries, produced and narrated by Tom Hanks.
8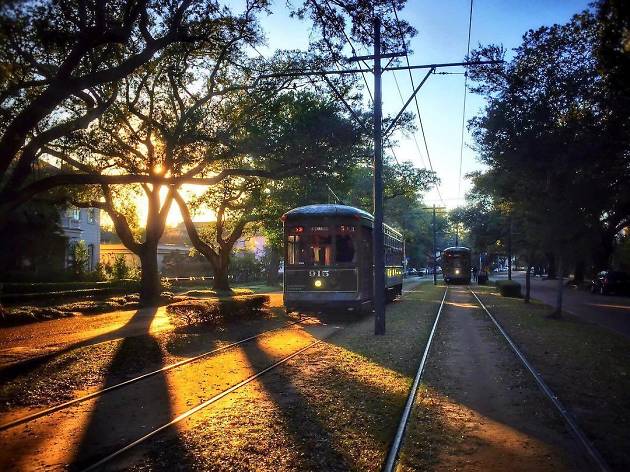 Photograph: @DavidNola
See St. Charles from a New Orleans street car
Take a ride on the oldest continuously operating streetcar in the world, which has been running for over 150 years. For only $1.25 you can hop on a roving piece of New Orleans history along the St. Charles streetcar line. Whether you're sitting comfortably in an authentic mahogany seat or grabbing onto an original brass handrail, you're in a prime spot to view the stately oaks and many palatial mansions that line St. Charles Avenue. As you make your way from the Garden District to Uptown, you can admire the expansive campuses of Loyola and Tulane universities. Just remember, it's called a streetcar not a trolley, darlin'!
9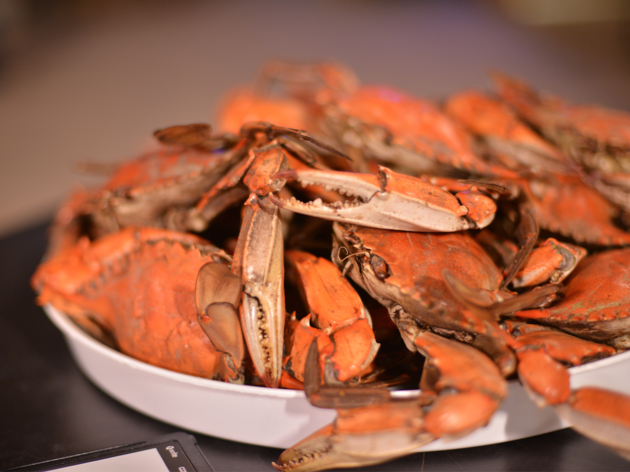 Photograph: Courtesy of Louisiana Travel
Stuff yourself on Louisiana's Culinary Trails
Louisiana's most popular dishes are as varied at the people who make them. Follow Louisiana's Culinary Trails to take your taste buds off the beaten path. North Louisiana has its own delicious customs, from traditional Southern Delta Delights to Red River Riches such as soul food and meat pies. South Louisiana is where seafood lovers can enjoy a fresh catch or scoop up some famous Acadiana crawfish. And if fine dining is more your speed, you'll find upscale cuisine in the Creole Crescent or just north of Lake Pontchartrain for some Tammany Tastes.
10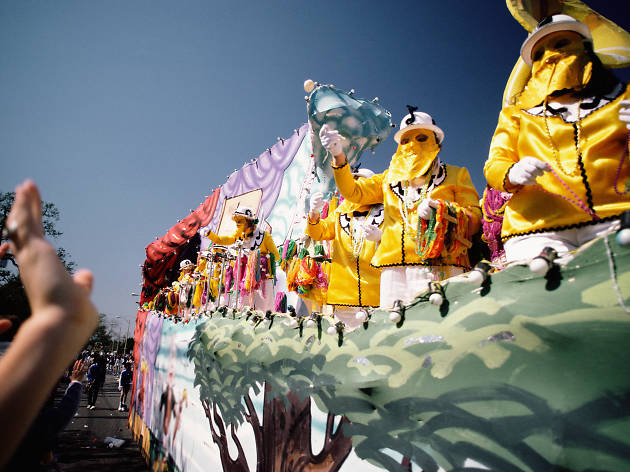 Photograph: Jupiter Images
You haven't lived until you've been to a Louisiana Mardi Gras: the parades, the beads, the parties. But it's not just a lewd festival intended for inebriated adults. The tradition and revelry of Carnival is an experience that can be enjoyed by all ages. Family Gras in Metairie, a suburb of New Orleans, is a two-day event packed with festivities for revelers of all ages. In cajun country such as Mamou and Eunice, celebrators don cone-shaped hats and ride horseback around town to gather ingredients for a giant communal gumbo—an event known as the Courir de Mardi Gras.
Plan your trip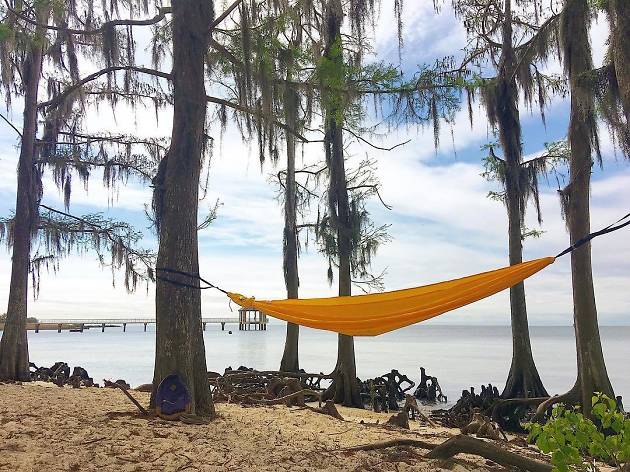 Photograph: @geauxadventure