10 outdoor adventures you can only experience in Louisiana
Get out on the Bayou and make friends with an alligator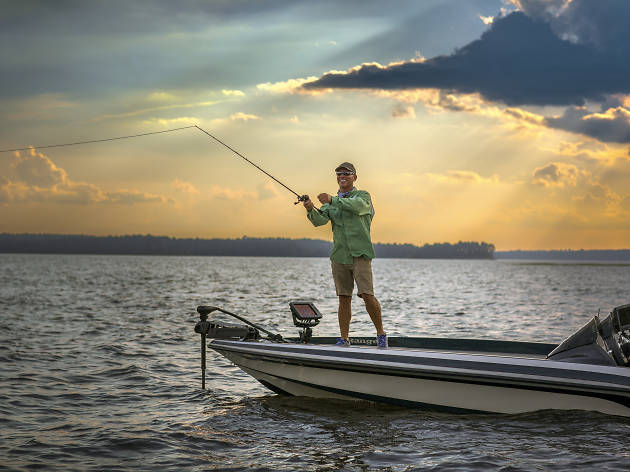 Louisiana is an oasis for fishermen, hunters and anyone who loves the outdoors. The Pelican State offers unprecedented experiences to connect with nature—bring your camera and your sense of adventure to explore our rural recommendations.
1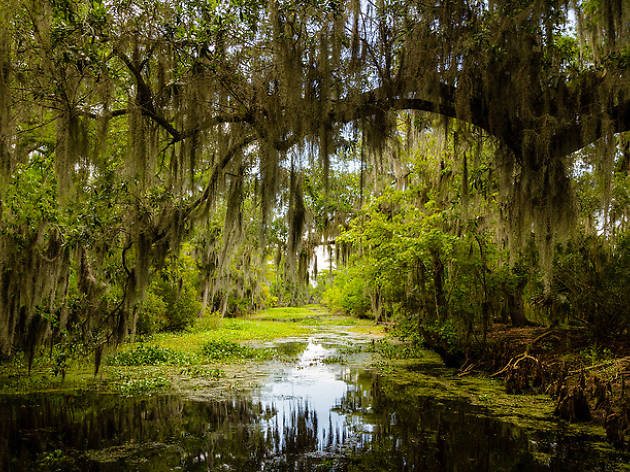 Photograph: Courtesy of Louisiana Travel
Get immersed in the swampland
For a unique perspective on the diverse ecosystem of the Louisiana swamp, drive south to Gibson to a Cajun Man's Swamp Cruise, led by former Green Beret Captain Ron "Black" Guidry. He knows the gators by name and will even play his accordion for you on his boat. If you're craving more speed, try ATV Swamp Tours in Prairieville. You'll see why it's called the Dirty South when you ride over 40 miles of mud-soaked bayou trails. By the end of your high-octane swamp safari you'll be a master of some of the toughest terrain.
2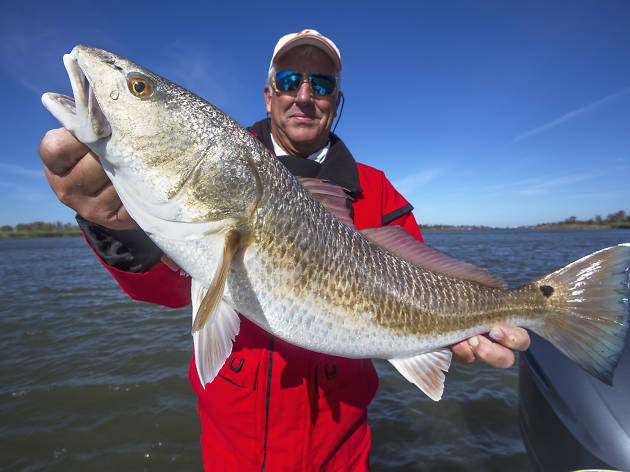 Photograph: Eric Kulin, Design Pics
Take advantage of amenities at the Toledo Bend Reservoir
The Toledo Bend Reservoir, the largest man-made body of water in the South, spreads over 185,000 acres between Texas and Louisiana. It is home to some serious bass fishing. For those who like enjoying the outdoors with some added comforts, the Cypress Bend Golf Resort is a luxurious way to take in the beautiful views while savoring the convenience of modern living. After playing 18 holes on their championship golf course, relax in the pool or book a massage at the spa. Who says lake living can't be comfortable?
3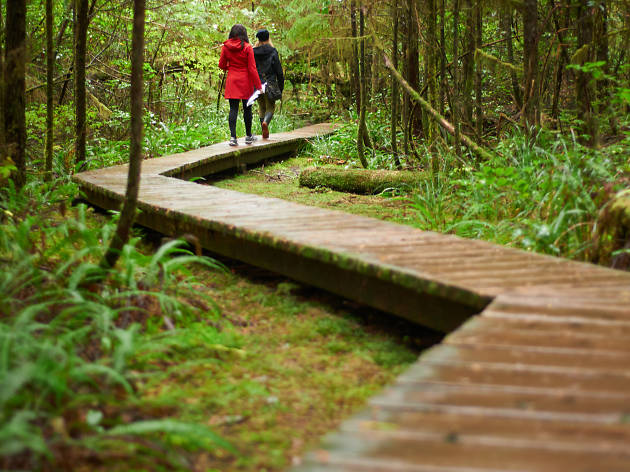 Photography: AJ Watt
Escape the city on the Barataria Preserve Trails
Less than 30 minutes from downtown New Orleans lay 23,000 acres of wetlands that will make you feel a hundred miles away from civilization. The Jean Lafitte National Historical Park and Preserve has six sites around the state that are free to visit, but the Barataria Preserve is the best place to experience bayous, swamps, marshes and forests all in one location. There are nine different short-distance walking and hiking trails for any age or fitness level. Bring binoculars for bird watching as the preserve is home to more than 200 species of birds. And be sure to stay on the path as the alligators love to sunbathe right off the boardwalk!
4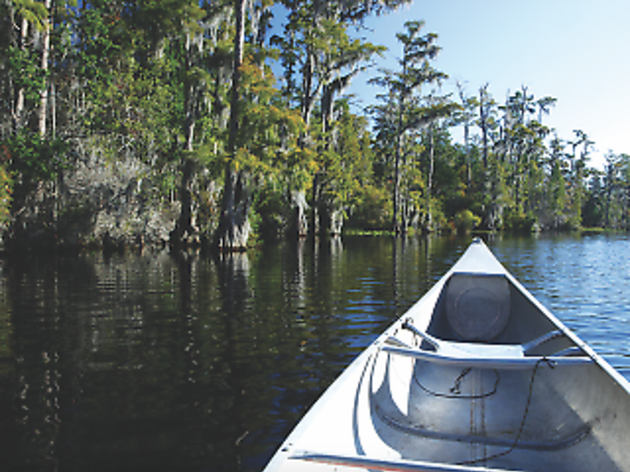 Photograph: Courtesy of Louisiana Travel
Go back in time on the Bayou Macon Paddling Trail
The longest of its kind in the state, the Bayou Macon Paddling Trail, stretches 18.4 miles and snakes its way through a slow-moving Mississippi River tributary. Beginner and advanced paddlers alike can enjoy this trail, lined with cypress trees draped in Spanish moss. Be on the lookout for wild turkey, white-tailed deer and even alligators. Plan your day around a visit to Poverty Point World Heritage Site, once home to an ancient Native-American civilization. This engineering phenomenon dates back more than 3,400 years and is one of the most important archaeological sites in North America.
5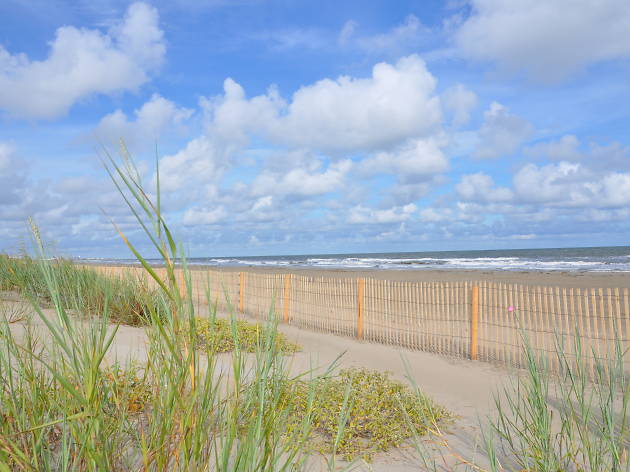 Photograph: Courtesy of Louisiana Travel
Fish off the edge of the world in Grand Isle
Drive to Grand Isle, all the way to where the highway meets the Gulf of Mexico, to the only inhabited barrier island in the state. At Grand Isle State Park you can tent camp right on the beach and might even spot some dolphins swimming nearby. The beach is a relaxing place for those who prefer outdoor adventure to condos and cabanas. Plus, Grand Isle is home to some of the best fishing in the country. The Old Fishin' Bridge is open to the public and a great spot to cast a line with the hopes of catching trout or redfish.
6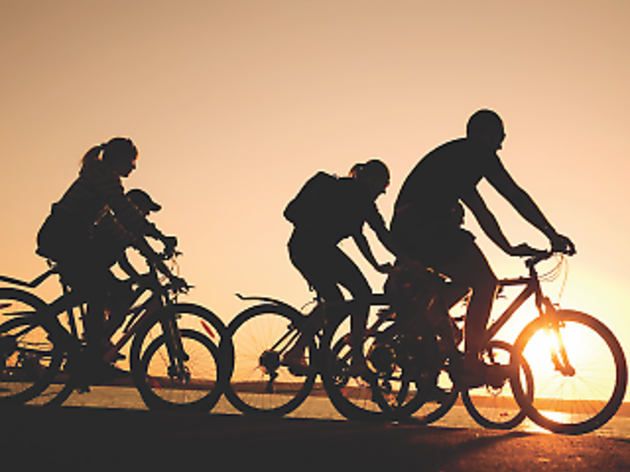 Photograph: Courtesy of Louisiana Travel
Ride the False River Historical Bike Tour
About 35 miles outside of Baton Rouge is the smaller, slower-paced town of New Roads. Many people live or have vacation homes there to take advantage of boating and water skiing on False River. The river is actually a lake, so named as it was once part of the main channel of the Mississippi River. The 10-mile oxbow, or u-shaped, lake is home to more than just water sports. On the False River Historical Bike Tour you can ride the length of the lake while viewing several plantations dating back to 1750. A relaxing bike ride, national historical landmarks and a bustling lakefront is a winning combination.
7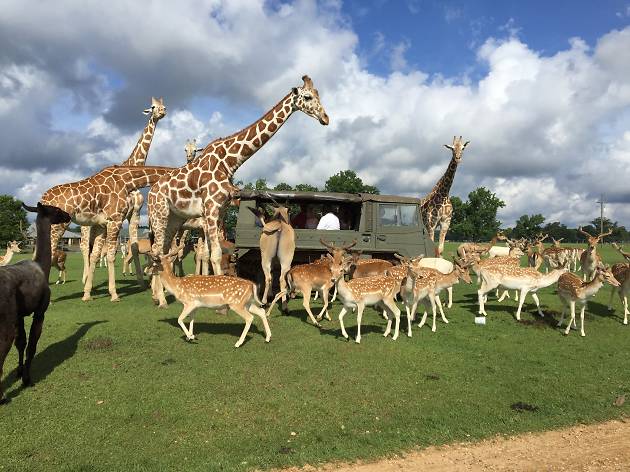 Photograph: Courtesy of Louisiana Travel
When you hear Louisiana you probably don't think of bison, camels or zebras, but Folsom is home to the Global Wildlife Center—the largest free-roaming wildlife preserve in the country. You can see 4,000 exotic animals from all over the world on 900 acres of land. Remember to get a souvenir cup filled with animal feed, but watch out for pesky giraffe tongues! In the northeast corner of the state is the Wild Country Safari Park where you can see water buffalo and llamas from the comfort of your own vehicle. For some up-close cuteness you can cuddle with baby goats, pigs and even a kangaroo!
8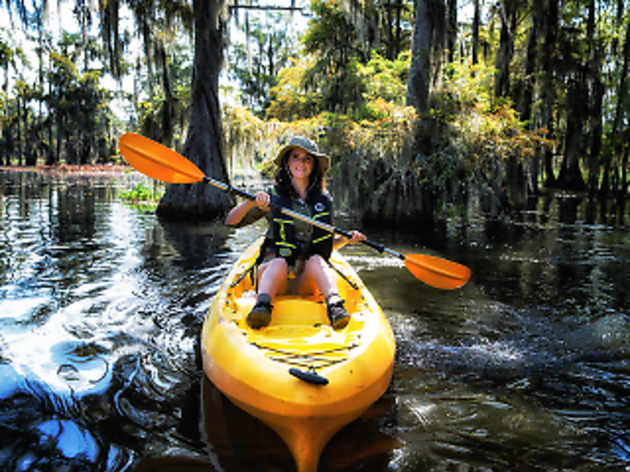 Photograph: Courtesy of Louisiana Travel
Take in the sights on a relaxing kayak tour
New Orleans Kayak Swamp Tours can give you an in-town history lesson or transport you to a calm and untouched swamp setting for some intimate time with nature. Spend the afternoon leisurely paddling Bayou St. John in the heart of mid-city New Orleans, where a guide will point out historic homes and landmarks along the way. Or, set out for a picturesque paddle on Bayou Manchac where you can learn about the animals that inhabit the area. When you're immersed in the alluring flora and fauna of the swamps you'll see the natural beauty in everything that makes up the wetland ecosystem.
9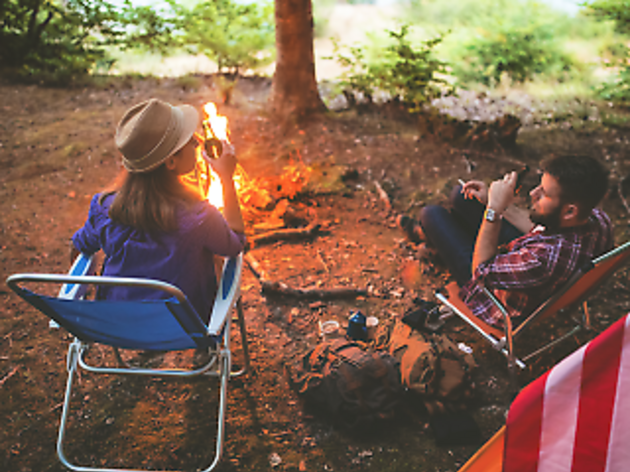 Photograph: Courtesy of Louisiana Travel
Louisiana might not be known for its topography, but in Kisatchie, Louisiana's only National Forest—an impressive 604,000 acres of public land—you'll find both forest and prairie terrain, plus more than 100 miles of trails for hiking, mountain biking and horseback riding. Visitors can tent-camp anywhere or set up camp at the Kisatchie Bayou Recreation Area and fall asleep to the sounds of the babbling waterway. Bring appropriate footwear to wade through the rocky rapids and explore the bayou.
10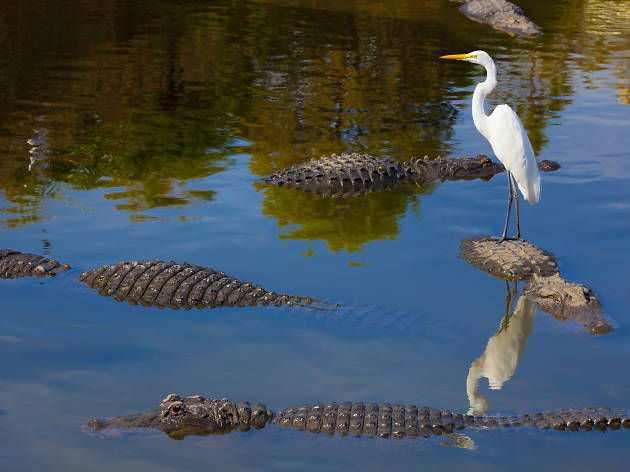 Photograph: James Brey
At Gators and Friends in Greenwood you can experience an exotic animal petting zoo or watch some of their 150 alligators chow down. If that isn't exhilarating enough for you, climb 750 feet in the air to complete an ultimate zip line course that takes you high above the intimidating creatures below. If you have a need for speed, drive to NOLA Motorsports Park to go-kart race on the 30-acre track, the largest of its kind in the country. If you're looking for even more thrills, you can rent a Lamborghini or Porsche and reach speeds of over 140 mph.
Plan your trip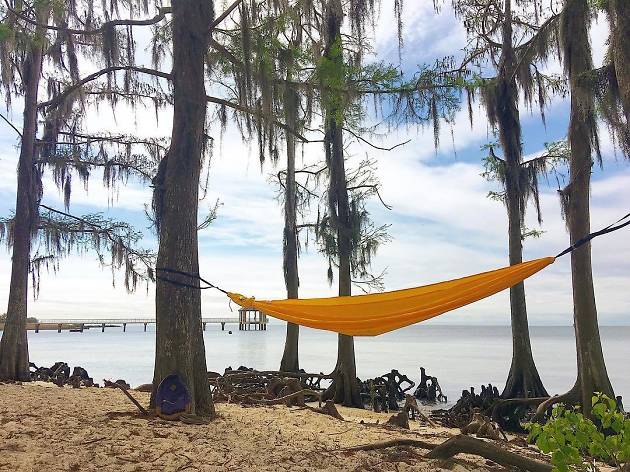 Photograph: @geauxadventure