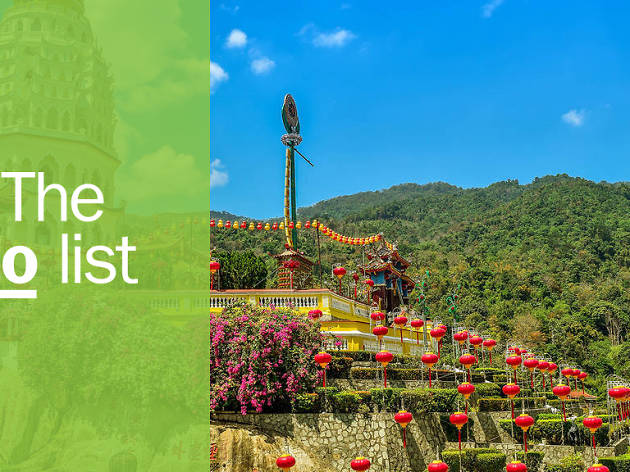 The 12 best things to do in Malaysia
Discover the natural beauty, rich culture and world-famous food with our guide to the best things to do in Malaysia
Malaysia's position at the crossroads of Asia and its international seafaring history make it multicultural to its core, as proven by our list of best things to do in Malaysia. Malay, Chinese, Indian and European cultures are interwoven here to create a uniquely Malaysian identity. The country is spread across the Malay Peninsula and two eastern states, Sabah and Sarawak, in northern Borneo. It's a nature-lover's dream, with some of Southeast Asia's best rainforests and coral reefs. Culture vultures will love the ethnic diversity and various layers of history, while foodies will relish the plentiful and cheap loacl street food.
Done something on this list and loved it? Share it with the hashtag #TimeOutDoList and tag @TimeOutEverywhere.
Find out more about how Time Out selects the very best things to do all over the world.
Best things to do in Malaysia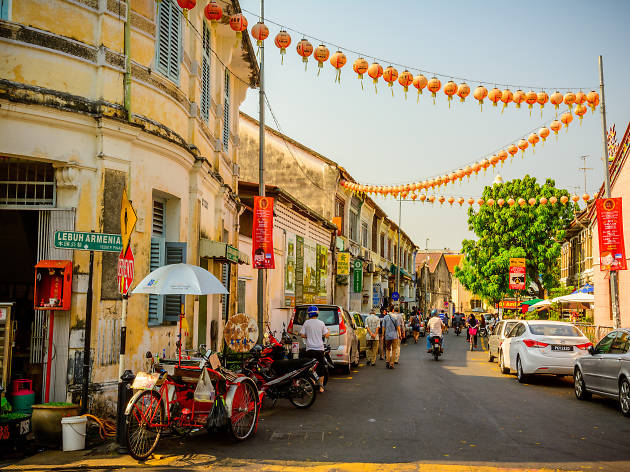 Photograph: Shutterstock
Where is it? On the island state of Penang, off Malaysia's northwest coast.
What is it? A mish-mash of cultures producing the nation's best street food.
Why go? George Town has vibrant street art and historic architecture, but the stand-out is the street food. At the huge Gurney Drive Market, try barbeque lok-lok; bite-sized fish balls, fried dumplings, baby octopus, or satay on a stick. Closer to town is Kafe Kheng Ping, famous for lor bak; prawn, pork and tofu fritters, all chopped up with a sticky brown sauce. In Chulia Street, every evening push-cart hawkers dispense classics like char kway teow noodles and a fishy soup, assam laksa. A fun way to sample George Town's delights is on a food tour with a guide that knows hidden local gems.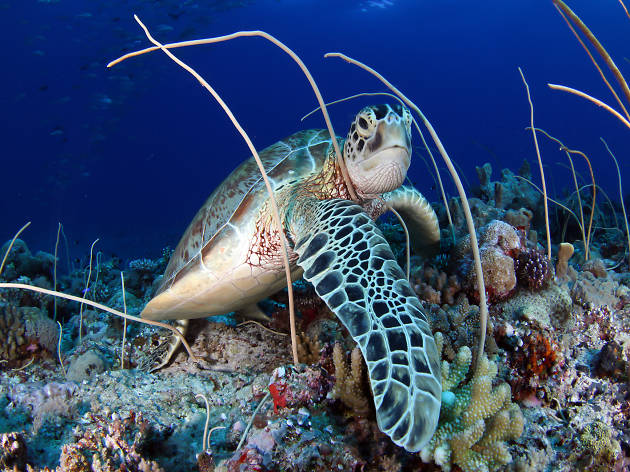 Photograph: Shutterstock
2. Diving in Pulau Sipadan
Where is it? Off the eastern coast of Sabah.
What is it? The best scuba diving in Malaysia, arguably the world.
Why go? Sipadan Island, off Sabah's east coast, is a 600-metre high pinnacle (an ancient volcanic relic) encrusted with coral reef. Strong currents bring extraordinary biodiversity, and you'll see many turtles, sharks and tornado-like formations of barracuda and trevally. Kidnappings have occurred by Philippine rebels and although the Malaysian navy now guards the region, some insurance companies will not cover Sipadan visits. There's no accommodation on Sipadan and dives are rationed on a quota basis. One leading operator close to Sipadan is Seaventures Diverig on a converted oil rig.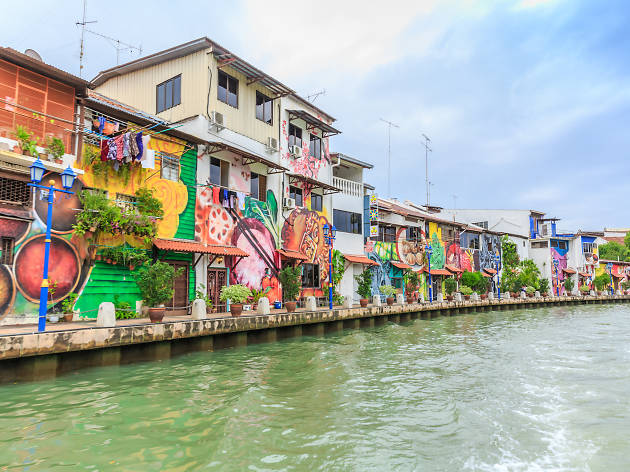 Photograph: Shutterstock
Where is it? Southwest of Kuala Lumpur.
What is it? A historic city with fascinating blended cultures.
Why go? UNESCO World Heritage-listed Melaka is a fun cultural delight. The city was an important trading hub for centuries, and squabbled over by the Portuguese, Dutch and British. Historic sites from all remain, and the city centre is immaculately conserved with rusty red buildings and colourful trishaws waiting to zip you around. Chinese traders moved to Melaka before the Europeans, and the Straits Chinese (Peranakan) culture is strong. Take a tour of the Baba and Nyonya Heritage Museum (an old Peranakan townhouse) to gain insights into a bygone age.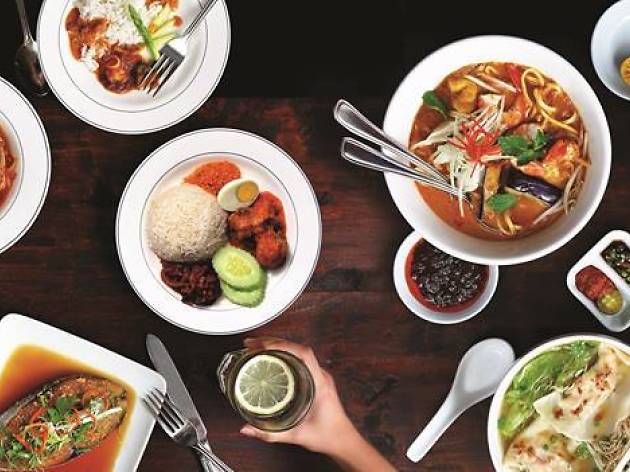 Photograph: SooPhye
Where is it? Various locations in Kuala Lumpur.
What is it? A famous Malaysian eatery in Kuala Lumpur, serving local favourites.
Why go? Nasi lemak – a dish featuring fragrant coconut rice and numerous sides such as fried chicken, fried egg, peanuts, tiny fried fish and spicy sambal sauce – is the unofficial national dish. Malaysia's Ministry of Tourism has declared Madam Kwan's Nasi Lemak to be the best. Madam Kwan has run her restaurants since 1977, and at 84 years old, she's still busy cooking from 5am every morning. Try outlets at Bangsar or Suria KLCC; you may even run into Madam Kwan herself.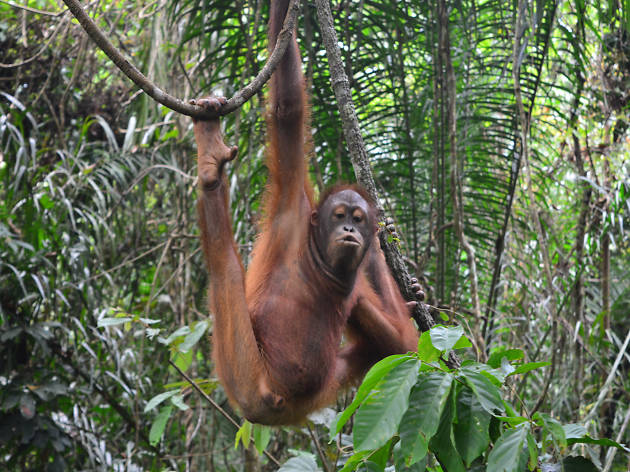 Photograph: Sepilok Orangutan Rehabilitation Centre
5. Sepilok Orangutan Rehabilitation Centre
Where is it? Near the town of Sandakan, eastern Sabah.
What is it? A halfway house for rescued orangutans before release.
Why go? Borneo is home to orangutans, although the endearing apes are threatened by the pet trade and loss of habitat. The rehabilitation centre borders the Kabili-Sepilok Forest Reserve and cares for orphaned or injured animals. Young orangutans can be observed in their outdoor nursery where they adorably learn to swing, play and wrestle. For older animals already released into the forest, a feeding platform supplements their wild diets. Feeding takes place at 10am and 3pm daily.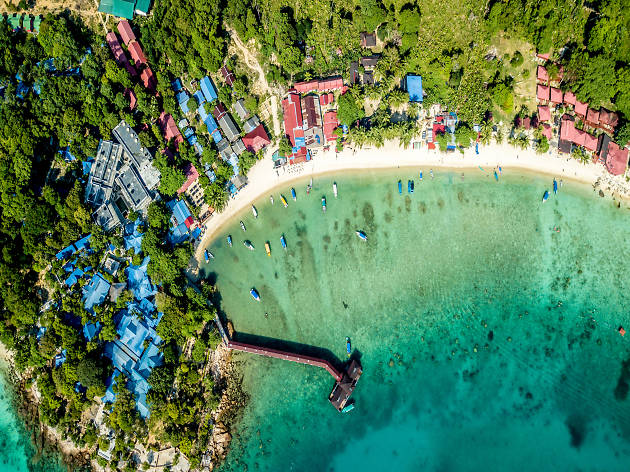 Photograph: Shutterstock
Where is it? Offshore from Kota Bharu; the peninsula's northeast.
What is it? Chilled-out islands for snorkelling and beach cocktails.
Why go? Confusingly, Pulau Perhentian refers to two islands. Perhentian Besar (big island), is great for relaxation and upmarket accommodation, and Perhentian Kecil (small island), is the place for party people, who head straight to Long Beach. If you can extract yourself from your hammock, try snorkelling with turtles and harmless blacktip sharks or go further afield on a dive trip to an outlying island. Transport here is by inland walking tracks or water taxi only.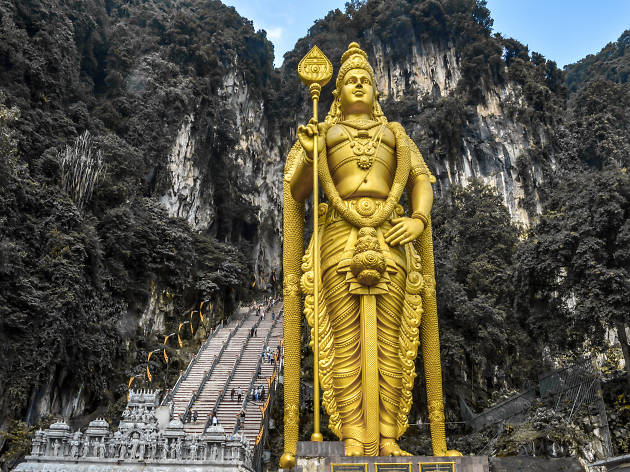 Photograph: Shutterstock
Where is it? Thirteen kilometres outside Kuala Lumpur.
What is it? Sacred religious site for Malaysian Hindus.
Why go? Batu Caves are guarded by a giant gold statue of Hindu deity, Lord Murugan. Presuming you get past him, advance up the 272 steps, past marauding monkeys, to the limestone caves where Hindu temples (which feature ornate murals and statues) are important religious fixtures. Should you visit during late January or early February, don't miss the extraordinary Thaipusam festival, where devotees, many of them impaled with skewers, walk in a trance-like procession from the city to the caves.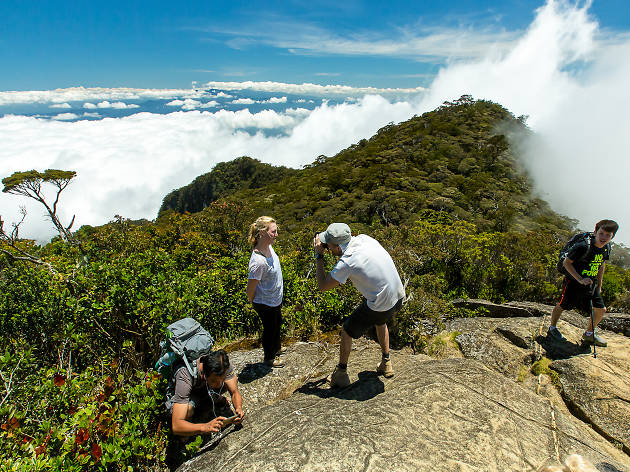 Photograph: Shutterstock
Where is it? A two-hour drive from Kota Kinabalu, Sabah.
What is it? A two-day hike to one of Southeast Asia's highest peaks.
Why go? Mount Kinabalu draws thousands of hikers yearly to scale its 4,095 metres. Several routes exist; one includes a climb via ferrata (clip-on cable traverse). The journey commences in steamy rainforest and ascends through many climatic zones, finishing in a cold, barren rock summit. The mountain boasts extraordinary plant biodiversity including the world's biggest flower, the one-metre wide Rafflesia, stinking like decaying flesh. Following a night in a basic lodge, you'll summit in the dark to see dawn over Sabah's rooftop. Numbers are restricted; a reservation and a guide are compulsory.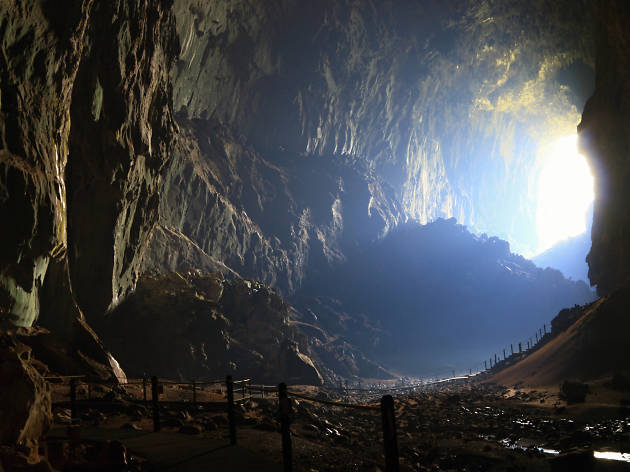 Photograph: Shutterstock
Where is it? Gunung Mulu National Park, Sarawak.
What is it? A gargantuan cave system, complete with bats.
Why go? Gunung Mulu National Park is home to Deer Cave, the largest cave in the world open to the public. Inside, the cave opens out to the Garden of Eden, a sinkhole approximately one kilometre across and up to 300 metres deep, cloaked with rainforest at the bottom. Around three million bats call this cave home in daylight hours. Before dusk, proceed to the viewing platform to witness the bats pour out of the cave en masse, wheeling and turning as one.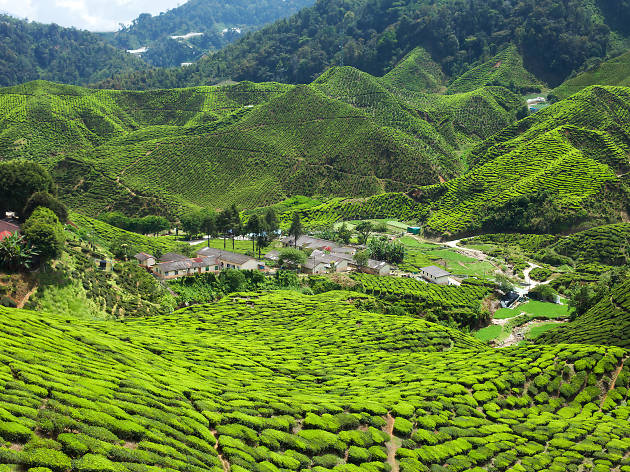 Photograph: Shutterstock
Where is it? Three-and-a-half hours' drive north of Kuala Lumpur.
What is it? A cool climate British-era hill station with tea plantations.
Why go? The Cameron Highlands reaches an elevation of 1,829 metres and the cooler air provides a welcome break from sweatiness. The British developed the Cameron Highlands for recreation during the colonial days and built stately bungalows that today mix with some less inspiring architecture. The British also brought tea plantations, and a visit to the Boh Sungai Palas Tea Estate includes a tour and a modern café with a glorious green view. The Cameron Highlands also features strawberry farms and nature trails.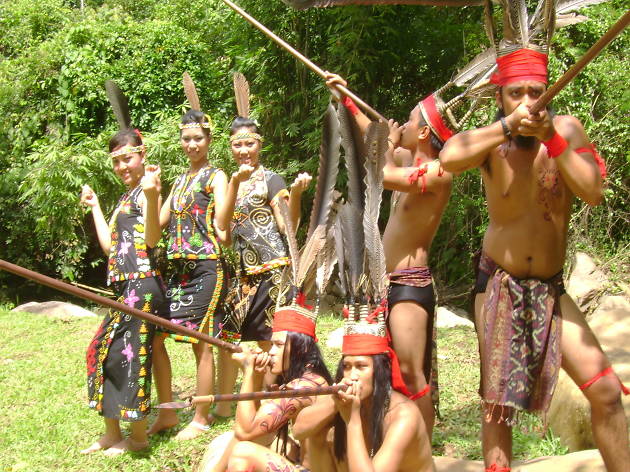 Photograph: Shutterstock
11. Mari Mari Cultural Village
Where is it? Just outside Kota Kinabalu, Sabah.
What is it? A fun and interactive insight into Sabah's main tribes.
Why go? Mari Mari Cultural Village introduces visitors to five of Sabah's 42 main ethnic groups; with interactive presentations from the Dusun, Rungus, Lundayeh, Bajau, and the head-hunting tribe, Murut. Rainforest trails lead visitors between exhibits. You'll sample traditional rice liquor and learn how to blow a 'poison' dart. Various dances are showcased, demonstrating fancy footwork as performers skip over moving bamboo poles. In the Murut longhouse, tribal warriors bounce on a traditional wooden trampoline, the lansaran, touching the ceiling; laughing with visitors who fail.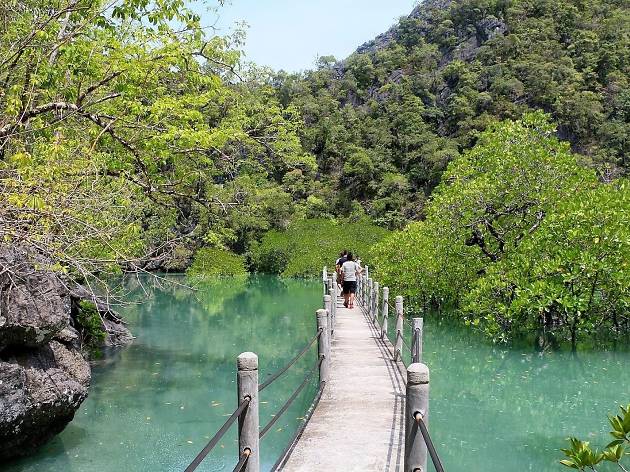 Photograph: Shutterstock
12. Kilim Karst Geoforest Park, Pulau Langkawi
Where is it? Far northwest of Peninsula Malaysia.
What is it? A boat trip through mangrove and limestone formations of Langkawi Island.
Why go? If you fancy a break from the dull roar of jetskis while on Langkawi, try a peaceful boat or kayak trip through Kilim Karst Geoforest Park, departing from the jetty at Tanjung Rhu. Boat tours include visiting at bat cave, a floating restaurant, and looking for eagles (lang, in Malay), after which Langkawi is named. Choose an ethical operator that does not feed the wild eagles, as this disrupts natural ecosystem balance. Try Langkawi Eco-tours.
Best selling Time Out Offers